The Huntsman: Winter's War (2016) – Film Review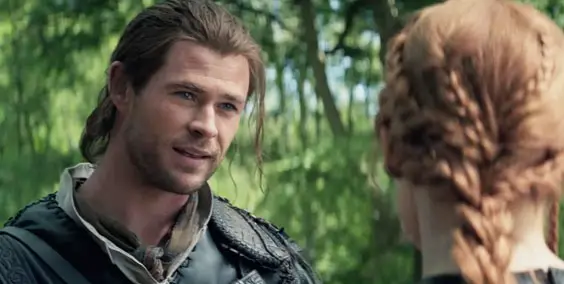 Director: Cedric Nicolas-Troyan
Cast: Chris Hemsworth, Jessica Chastain, Charlize Theron
Certificate: 12A

by Anel Blazevic
Prequel, Snow White and the Huntsman was a terribly uneven film, only the surprisingly good box office takings demanding a sequel. Chris Hemsworth reprises the title role here as director Cedric Nicolas-Troyan ups the visual ante. He also attempts to crowbar in some comedy in place of the original's po-faced mythology, but sadly, what you get is a film with no visual flaws, but many on the narrative front.
The story is set before the rise of Snow White. Queen Revenna (Charlize Theron) is just beginning her violent march towards power, armed with her precognitive mirror. The lumbering plot sees her sister Freya (Emily Blunt) suffer a terrible tragedy. Believing that it is love itself that betrays her, she moves to another kingdom and promptly inflicts a grudgful frozen winter on her subjects. She raids the lands for children to raise as her soldiers. From this, emerge Hemsworth and Jessica Chastain. The two soldiers can't help but fall for each other only to then for Freya to punish them for betraying her 'no love' rule.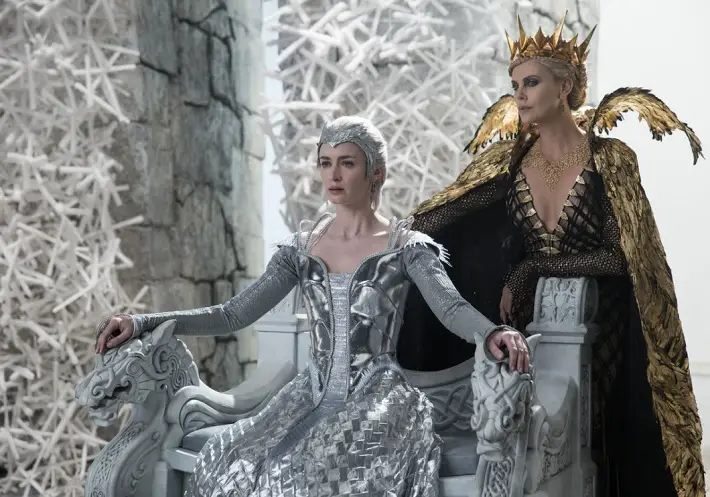 "Convoluted and illogical"
Visual effects are genuinely stunning, with some breath-taking scenery, but without a decent script you end up feeling it's all a bit overblown. It's CGI-heavy and feels bloatedly over-budget. The film introduces four dwarfs as prat-falling, bad-mouthing characters in a see-through attempt to douse some humour over proceedings, and without exactly being The Three Stooges +1, they do actually manage to become the film's highlight. Especially the cinematic first of a cool, kick-ass female dwarf.
But the action is pointless, the romance is predictable and the drama convoluted and often illogical. In fact, Winter's War ultimately comes across as a film written by a desperate committee, eager to cash in on an unexpected success. And nothing ever good will come from that approach.
4/10