The Smallest Show on Earth (1957) – Film Review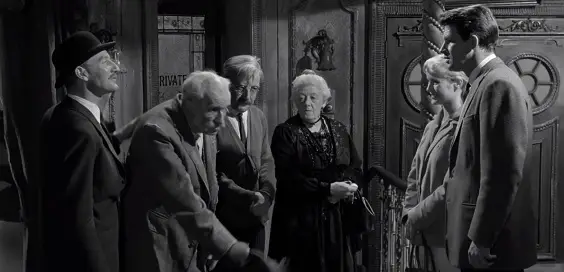 Director: Basil Dearden
Cast: Peter Sellers, Margaret Rutherford, Virginia McKenna
Certificate: U
by Sarah Morgan
The British film industry of the 1930s, 1940s and 1950s seems to have been a place full of cliques. Various partnerships and organisations appear to have dominated the UK's output, from the Rank Organisation and Ealing Studios to the likes of the Boulting Brothers, Michael Powell and Emeric Pressburger's The Archers and the producer-director team of Betty Box and Hull-born Ralph Thomas.
Sidney Gilliant and Frank Launder should also be added to that list. They started out as writers (their most famous screenplay was for Alfred Hitchcock's The Lady Vanishes) but eventually moved into producing and directing; in 1957 they produced The Smallest Show on Earth.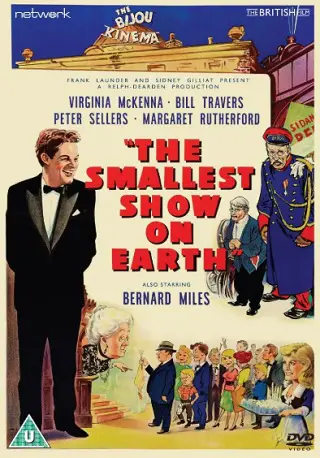 It's the delightful tale of Matt and Jean, played by real-life couple Bill Travers and Virginia McKenna, who discover they have inherited a property from Matt's mysterious great uncle.
"Charming and quirky"
On arriving in his small hometown, they're disappointed to learn it's a tiny fleapit cinema, The Bijou, nestling between two railway lines that make the entire property shake whenever trains rolls by.
They initially hope to sell the place to the owner of the town's rather more successful cinema, and he's interested in bulldozing it to use the site as a car park, but his low bid prompts Matt and Jean to try to raise its asking price by turning The Bijou into a viable going concern.
However, it seems that fate – or a wily employee – has something else up their sleeve…
The Smallest Show on Earth is a charming, quirky comedy that whips along at a rare old rate and lasts just an hour and 20 minutes. In that brief time, we're treated to some wonderful performances by several of British cinema's most gifted character actors.
"A triumph"
Margaret Rutherford appears as Mrs Fazackalee, the cashier and the dead uncle's former lover who takes no nonsense from anybody, particular Mr Quill, the ageing, boozy projectionist played by Peter Sellers. It's another in a long line of subtle roles from Sellers from this period, and a far cry from the over-the-performances he would deliver once he got to Hollywood a decade later.
The staff is completed by Bernard Miles as Old Tom, a timid caretaker, who may have hidden depths, while Leslie Phillips pops up as a rather nervous solicitor.
The only duff notes are sounded by Travers and McKenna, who are far too chirpy and over-the-top. Less really would have been more in their case.
Nevertheless, the film is a triumph and certainly deserves to be seen by a whole new generation.
8/10
'The Smallest Show on Earth' is released on DVD by Network, £9