The Haunting Of Sharon Tate (2019) – Film Review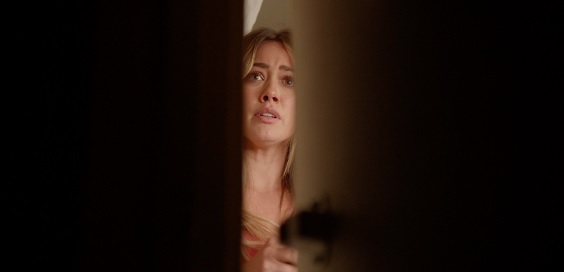 Director: Daniel Farrands
Cast: Hilary Duff, Jonathan Bennett, Lydia Hearst
Certificate: 18
by Victoria Holdsworth
"Is all that we see or seem, but a dream within a dream" is the poignant quote from the dark mind of Edgar Allen Poe – and it's the first thing we see in The Haunting Of Sharon Tate – but for a horror film based on one of the highest profile murder cases of all time, that is about as dark as it gets.
We get our first glimpse of Hilary Duff, who portrays the murdered actress Sharon Tate, as the story begins on Thursday 1st August 1968. She's relating how she thinks fate has always played a large part in her life. You hear the background voice of a reporter asking the question: "Would you say that you have had some spiritual experiences?"
An unconvincing Duff then tells the story of a nightmare that Tate had, upon moving to Cielo Drive, with her husband, Roman Polanski, outlining the horrific events of what actually took place that night.
"Mostly atrocious"
Interspersed with original newsreel footage and reports, this real life horror is a story that has been replayed countless times over the years on many crime documentary programmes, but there has never been a definitive film. And sadly, there still isn't, as the murderous events that marked the end of the sixties dream are played out like a dramatised TV reconstruction – the sort usually found on the Hallmark channel.
Director Daniel Farrands wields his artistic license with remarkable insensitivity, at one point seemingly asking the question 'Did ghosts really kill Sharon Tate and her guests that night?' Aside from going off on this 'supernatural' tangent, the writing and the acting efforts are mostly atrocious.
Additionally, there are scenes completely imagined and made-up for the film which will not sit well with anyone who follows true crime, and in particular these events. The actual murder scenes, although abhorrent to comprehend in reality, are played out in a peculiarly calm manner, with screams and slashing noises carelessly overdubbed.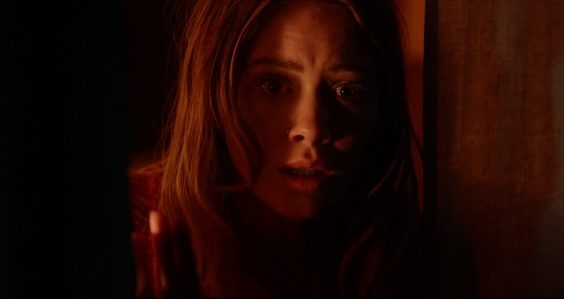 "Disrespectful"
The rest of the film seems to centre on the music of Charles Manson, which can be heard frequently throughout to film. There are regular revisits to a reel to reel music player, which just happens to sit on the side in Sharon Tate's bedroom, and keeps playing of its own accord, as if she is being stalked.
In short, if you must make a film about a real-life tragedy at least tell the story as it actually happened. The Haunting of Sharon Tate is a disrespectful waste of time.
3/10