Spanish Fly (1976) – Film Review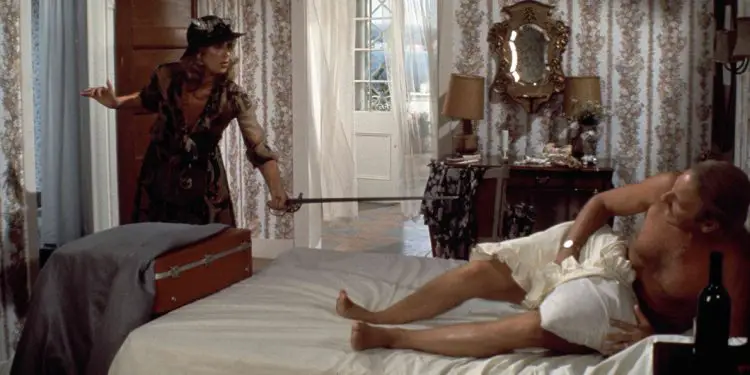 Director: Bob Kellett
Cast: Leslie Phillips, Terry-Thomas, Nadiuska
Certificate: 15
By Sarah Morgan
Leslie Phillips and Terry-Thomas – the twin beacons of caddishness in British cinema – team up for a sun-kissed comedy. What can possibly go wrong?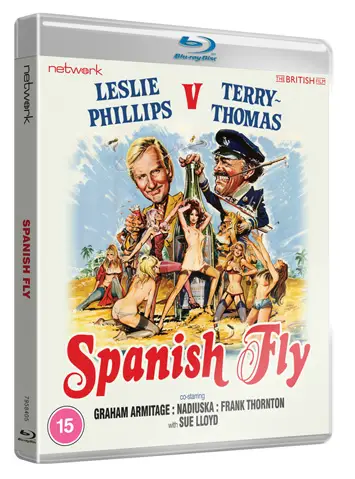 Well, almost everything, sadly. Peter James is credited as a producer and with devising the story alongside Kent Walwin; if this is the standard of James's cinematic work, thank goodness he walked away from the film industry to become a bestselling crime writer instead.
"Impotent"
Director Bob Kellett (under the pseudonym Robert Ryerson) penned the screenplay, but did far better work on Up Pompeii, Up the Chastity Belt, Up the Front, Space: 1999 and Are You Being Served?.
Perhaps his dialogue worked a treat in 1976, but in 2022, it seems stilted, jaded and rather tiresome. I think I'm usually pretty good at making allowances for projects made in a different, shall we say, less enlightened time, but Spanish Fly really does push its luck.
Even Phillips and the great TT looked slightly bewildered and bored by it all – perhaps they were attracted to the project because it meant a free trip to Menorca. I can't think of any other reason for them to involve themselves.
Phillips plays Mike, a marketing guru who arrives on the island to shoot publicity material for his wife's underwear designs. We find out early on that he's impotent, but things change dramatically after he bumps into his old school rival Sir Percy, a penniless aristocrat who's invested in a revolting local wine.
Sir Percy orders his batman Perkins to make it more palatable so he can sell it on at a huge prophet. Perkins does as he's told, little realising that the flies he's inadvertently added to the mix make it more powerful than Viagra.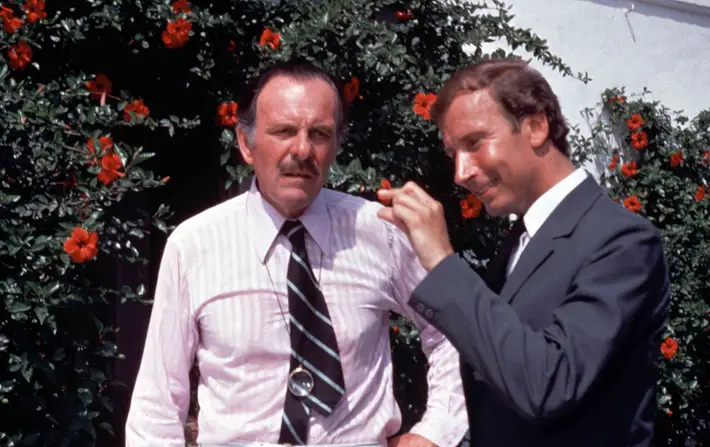 "Few laughs"
You can probably guess what happens next.
On its release, Barry Norman described the movie as the least funny British film ever made. He's probably not far wrong. There are few laughs or genuine gags here, just a series of limp set-pieces and a ludicrous number of gratuitous shots of women partially clothed.
Actually, Terry-Thomas does have one genuinely very funny moment when he first tastes the plonk he's bought, but it's downhill all the way from there. What a shame this was his final major film role before the symptoms of Parkinson's meant he was only well enough to take on smaller, undemanding parts until his retirement in 1980.
If all you're interested in is seeing TT and Phillips do their thing (and hear TT say one of his most famous catchphrases), then you'll probably enjoy it. Otherwise, it's nothing more than an archaic curiosity piece.
SPECIAL FEATURES:
• Fullscreen, as-filmed version
• Theatrical trailer
• Image gallery with music suite featuring Ron Goodwin's original score
Spanish Fly is released on Blu-ray by Network, £17.99