How Much Does a Boiler Replacement Cost?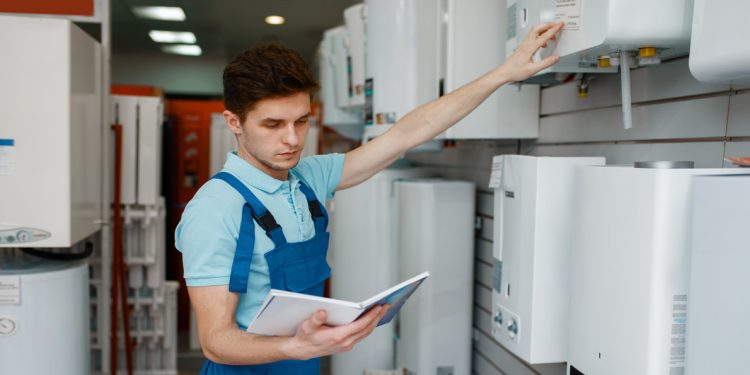 With the many advantages that can come with a modern heating system, it shouldn't come as much of a surprise that there are many people who would be keen on getting a replacement. If you've heard of the benefits, you might be considering upgrading too.
One thing that holds many people back from getting a new boiler is the thought of not needing a replacement, or even the fear of spending a lot of money on something they don't need. Here's a quick breakdown of why it's generally going to be well worth it and even cost-effective to upgrade the heating system in your home.
Bear in mind that you may also be eligible for a boiler grant, find out if you are by checking out Boiler Grants.
Is now the right time to get a new boiler?
For the most part, with the benefits that can come with getting a replacement, most will find that unless they've recently installed a new one, an upgrade will be a worthwhile decision. Usually, they'll be far more energy-efficient, safer, better for the value of your home and so much more.
Those who are more likely to leave it until theirs needs to be replaced should be wary, as an old and faulty boiler could cause issues. In most cases, there are going to be a few signs that you need to look out for, with some of the main ones being:
It takes a while to start up
There are water leaks
Your energy bills are higher than they should be
The flame is yellow
It's over 15 years old
Even as a few examples, this should help to give you a better understanding of issues that you may have been experiencing. If so, it's usually best to look into a replacement before you have to deal with any serious problems, like a gas leak.
How much does it cost to replace a boiler?
Worried about the cost of boiler replacement? Don't be, as it usually isn't going to be too expensive at all. In most cases, it's going to be important to first consider what kind of boiler you need – since there are a few different types that are likely to come with varying prices. From combi boilers, to the regular gas ones; it's generally worth doing a little research on the subject.
Usually, there's a lot that you need to take into consideration, but a general estimate is anywhere between £500 and £2,500. While it will often be heavily reliant on the type of model, brand, etc. you'll usually find that they'll fall somewhere within this price range.
You may also want to remember the costs of boiler installation too, unless you have the experience to do it yourself. While this may not add too much of an additional expense on top, it can still be worth taking a little time to search through your options until you find one that suits your budget.
Looking to learn more?
Fortunately for anybody who wants to get a better idea of what boilers are available and the pros and cons of different types, there are plenty of resources out there for you to choose from. The same goes for buying a heating system, as there are plenty of places you could go.
Feel free to take a look at what's on offer over at Boilerguide; from advice, to boilers and engineers, you're likely to find everything you need.