Loving Vincent (2017) – Film Review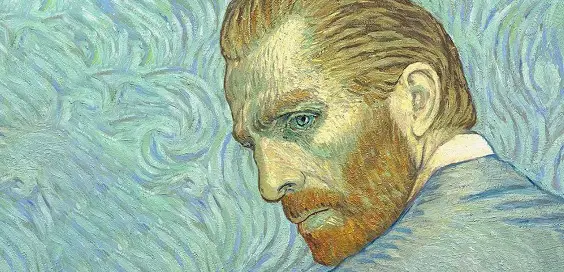 Directors: Dorota Kobiela, Hugh Welchman
Cast: Douglas Booth, Jerome Flynn, Robert Gulaczyk
Certificate: 12
by Michael Davidson
"The film you are about to see has been entirely hand painted by a team of over 100 artists"…
Golden Globe winning and Oscar nominated Loving Vincent follows reluctant protagonist Armand Roulin (Douglas Booth) who has been tasked with delivering a letter to the brother of the late Vincent Van Gogh penned by the painter himself before his passing.
Once on his journey, it quickly becomes apparent that the artist, who is arguably as equally famous for his choice of gifts as his paintings, was quite a polarising figure and the narrative takes an investigative twist as Armand meets the various people in Vincent's life in an effort to learn the true nature of his death.
Engaging and often conflicting conversations between Armand and the local population leave you puzzle piecing the plot together, all the while forming a three dimensional study of Vincent via a highly stylised but instantly recognisable two dimensional aesthetic which replicates the artist's own work.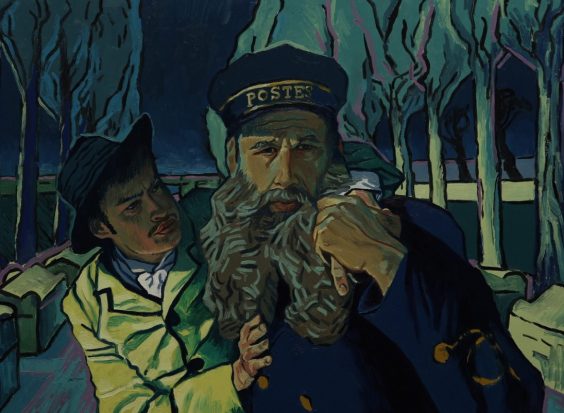 "Ambitious"
Rotoscoping; a technique used to convert live action film to animation, is by no means a new approach to filmmaking (the 1978 adaptation of The Lord of the Rings, the music video for A-Ha's 'Take On Me' and more recently, Richard Linklater's A Scanner Darkly come to mind). Loving Vincent however is something unique. Van Gogh was once quoted as saying 'Great things are done by a series of small things brought together" and that is certainly evident here as each second of film has been painstakingly recreated with 12 traditional oil paintings detailing smoke, rain, swaying grass and reflections; all of which demonstrate just how ambitious and talented the people behind this film truly are.
There are a mix of both immersive and distracting performances with notable highlights including Saoirse Ronan and Aidan Turner, who personify opposite ends in the class spectrum during late 19th Century France but are far from binary in their delivery of Dorota Kobiela and Hugh Welchman's script.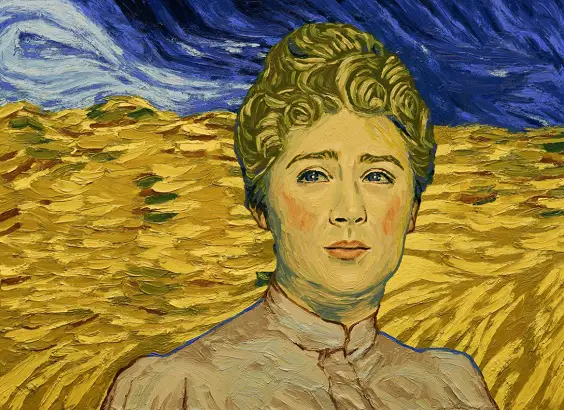 "Visual style"
The story is more than serviceable and I thoroughly enjoyed learning more about this complex individual. However, those looking for a definitive account of events may be left wanting. This slightly abstract approach to the narrative plays into the visual style which is ultimately what you'll remember after the credits roll towards the end of the modest 1hr 34min run time.
Loving Vincent feels more akin to its peers in the Best Film category of this year's Oscars than some of its competition for the animation top spot, so it is a shame that the film hasn't been able to transcend the category into other areas of recognition like Up and Toy Story 3 before it (1991's Beauty and the Beast also achieved this accolade but that was before the Best Animated Film had been introduced).
Regardless of the oversight, I'm just happy something like this can get made and there were people dedicated enough to do it.
7/10