Doctor Dolittle (1967) – Film Review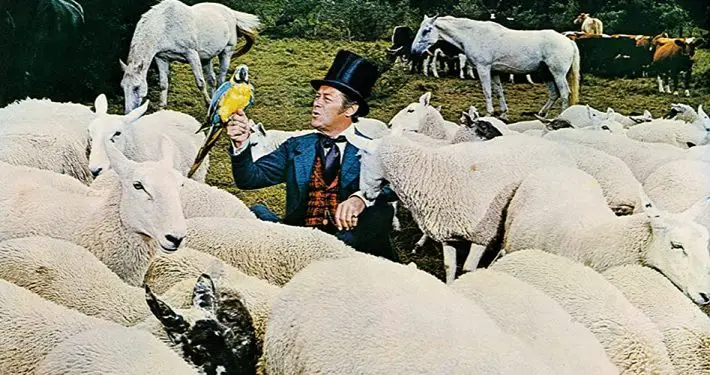 Director: Richard Fleischer
Cast: Rex Harrison, Anthony Newley, Samantha Eggar
Certificate: U
by Roger Crow / @RogerCrow
All good musicals need at least three songs to keep their heads above water. Though this classic conversion of Hugh Lofting's tale of a medic who can converse with all creatures great and small has just two, it matters little.
Richard Fleischer's late sixties family classic is hugely ambitious, boasts some great set pieces, and features a terrific cast. Forget Eddie Murphy and Robert Downey Jnr. Rex Harrison is the definitive screen Dolittle, a mix of pompous genius with slight eccentricity.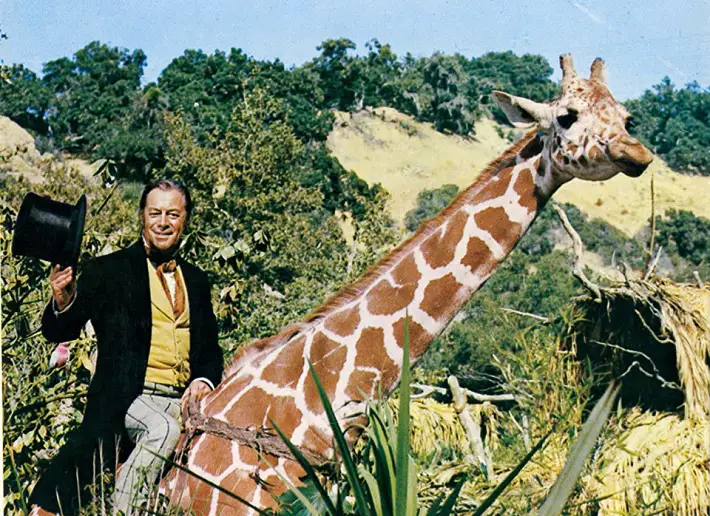 "Deserving of the Oscar"
Samantha Eggar is a vision as his love interest, who naturally gets his back up, and vice versa in the first act before their mutual emotional ice melts. Anthony Newley does come across like a fifth wheel at times, but he still rounds out the cast beautifully, as does Geoffrey Holder, who later found fame as Baron Samedi in Live and Let Die. And though he may not be in the film long, Richard Attenborough chews every scene he's in during that iconic 'I've Never Seen Anything Like It' musical number.
Best of all of course is THAT track: 'Talk to the Animals' was fully deserving of the Oscar back in the day, and it's lost little of its appeal in the 50-plus years since.
The movie also won an Academy Award for best special effects, which may look a little ropy now, but there's still a charm to the animatronics. Give me old school effects over soulless CGI any day. And yes, that giant pink snail in the finale still looks great. In fact, you've never seen anything like it.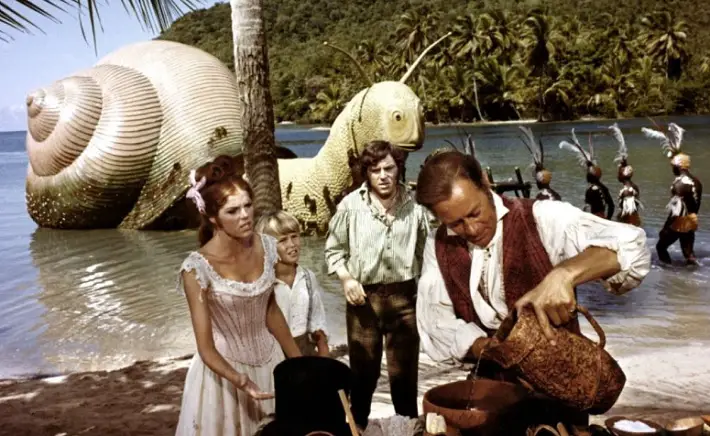 "Still captivates"
At 152 minutes, it may go on 20 mins too long, but Lesley Bricusse's screenplay ensures there's rarely a dull minute. The Wiltshire, Bath and St Lucia scenes are especially gorgeous.
It's years since I've seen this beloved classic, and if lockdown is good for anything, it's a perfect time to catch up with some glorious old films. This might have been a huge flop at the time of release, but there's been no end of movies that have gone on to become part of the bedrock of entertainment. It still captivates all these years later.
Now pay attention, because here comes the tortuous final bit.
While we all come to terms with "doing little", this distraction is just what the Doctor ordered.
Watch, enjoy, then go and wash your hands. Again.
Doctor Dolittle is currently streaming on Prime