A Circular Walk Through Ilkley Wood to Denton Village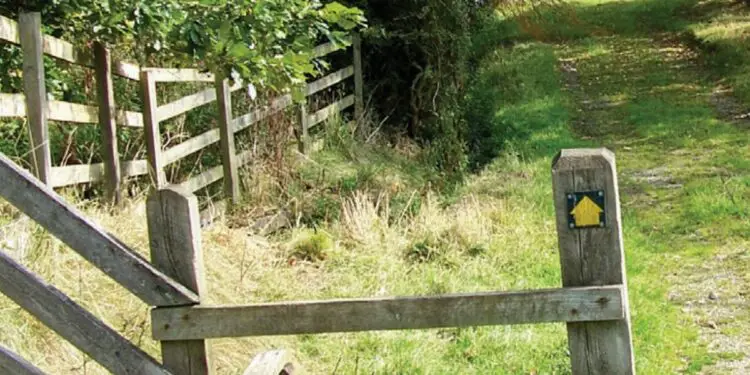 Let's Get Lost

by Matt Callard
Only once have I become terribly lost whilst out walking; in the Cheviot Valleys, a 14-miler, unfamiliar terrain. The culprit? A stile hidden by overgrowth. It's not a pleasant sensation when the skies start to close in on you and your heart starts racing and you feel that little well of panic burbling in your throat.
Only once, but never again. Except on this lovely 5-miler around the woods opposite Ilkley moor, I somehow managed to get lost three times. Not stricken, head-in-hands, Ray-Mears-where-are-you-now lost – just a mis-step, then a missed turn and, yes, another overgrown stile. So care is needed here and, although you're hardly miles from civilisation, I've tried to be extra careful with the directions.
Park in the lay-by on Denton Road in Ilkley opposite the suspension bridge and enter Middleton Woods and walk to the left of a sign and go up the hill. Follow the path until you reach a stile, cross the road and continue on the main path. Eventually you'll come to a field – cross it to the right of the house and turn left onto Slates Lane.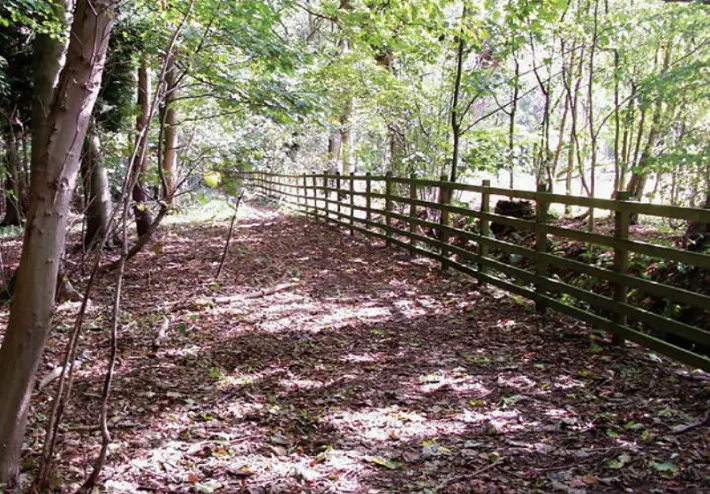 "Alluring"
At the junction turn left, then quickly right and skirt the edge of Myddleton Lodge. Follow round to the right until you see a clear rough road heading up – take the road and not the more alluring looking side snicket (it's a dead end).
Pass through a couple of gates but don't miss the path (as we did) that forks right towards Hardings Lane – you should have a tree plantation to your right – and you will emerge at Windsover Farm. Use the stile and follow the now easy-to-follow pathway. At one point it darts behind a barn and becomes rather overgrown but it's a brief inconvenience. Soon you'll find yourself on Hunger Hill, just outside the tiny village of Middleton.
Part of the joy of this walk is the way you dive in and out of cover. Autumn woods are always a charming sight and you do descend into their dim depths at times, only then to re-emerge into wide open fields with great views of Ilkley Moor opposite.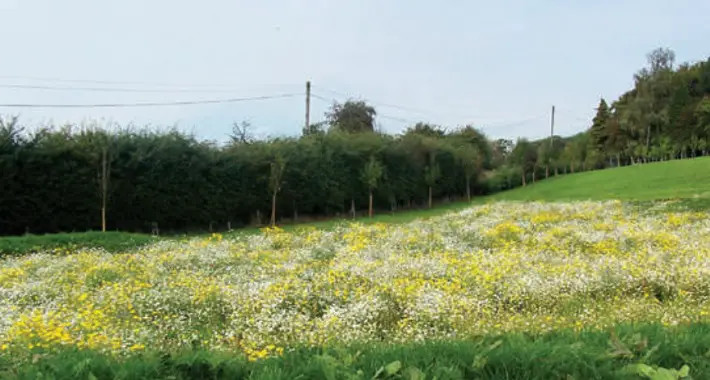 "High water"
Follow the path to cross more fields and eventually to dip and rise across a trio of pretty bridge crossings. Continue until the path enters West Park Wood and runs along its edge until opening out into a field. Cross it, find the stile and turn right into Denton village. Turn right at the crossroad junction then take another right leading along the bottom side of West Park Wood. Soon you'll find yourself at Beck Foot Farm – find your way through the heart of it and onto Carters Lane.
Eventually you'll come upon the fairly busy Ilkley-Askwith road which, if you wish, you can cross and enjoy a riverbank walk back to the suspension bridge but it's not always advisable at high water times however, so you may prefer, as we did, to stick to the b-road back all the way back to your starting point.
Oh… but before you set off, pay heed to the disclaimer at the bottom of this page! Happy rambling!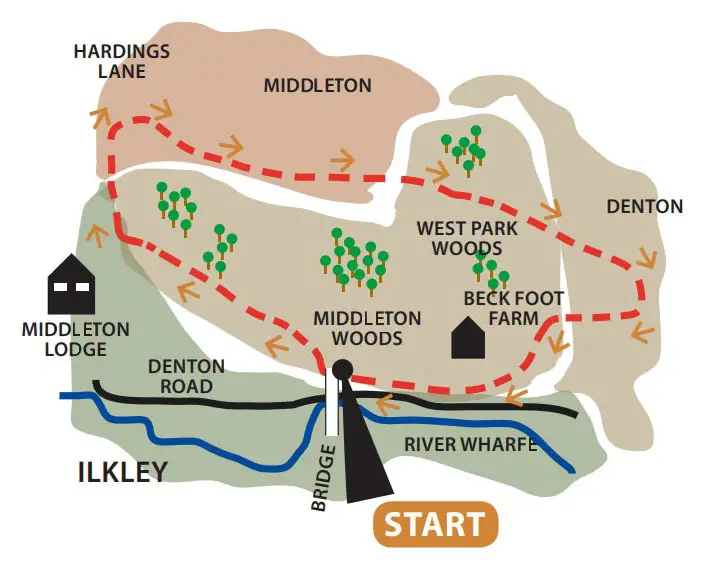 Ilkley Wood Walk: Need to know
DISTANCE: 5 miles
DIFFICULTY: Fair
TIME: 3 hours
WHERE: Assuming you can find Ilkley, you'll need to locate the old footbridge on Denton Road.
REFRESHMENTS: We tried the nearby Black Horse in Askwith which was busy and served up fair pub grub.
WHAT ELSE: Middleton Wood is known locally as Bluebell Woods due to the abundance of the blue bloomers in spring.
DISCLAIMER: The walk and map should be used merely a guide. Walkers should use the appropriate O.S map and take care to follow the rights of way. We cannot take any responsibility for trespass on private land.