A Brisk, Steep Walk Around Fulneck, Pudsey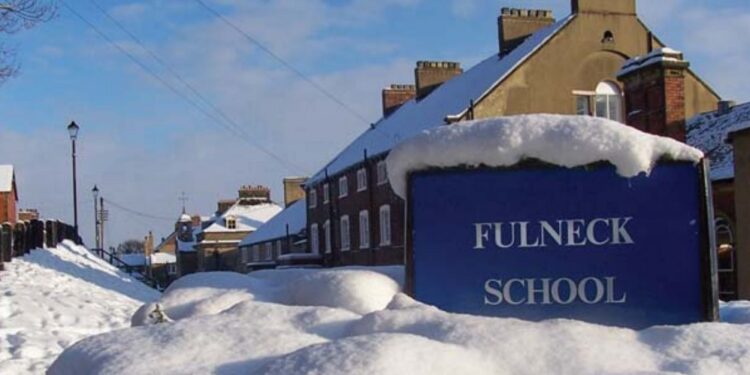 Walk on the White Side
by Matt Callard
When the peaks and dales are severed by snow and ice from the footfall of us city-dwelling day trippers, we need to search elsewhere for our fresh air fix.
Course, most of our leafy suburban trails can boast something of worthwhile interest but the Moravian (Czech) settlement of Fulneck in west Leeds has broad history at its elbow and the green belt, courtesy of the Leeds County Way, on its doorsteps. Dominated by a Hogwarts-style boarding school, Fulneck village sits pretty, overlooking a deep valley with a Grade I listed chapel and a host of other grade I listed dwellings.
The school's past alumni include former Prime Minister Herbert Asquith and the actress Diana Rigg and English cricket legend Sir Len Hutton used to live in the village.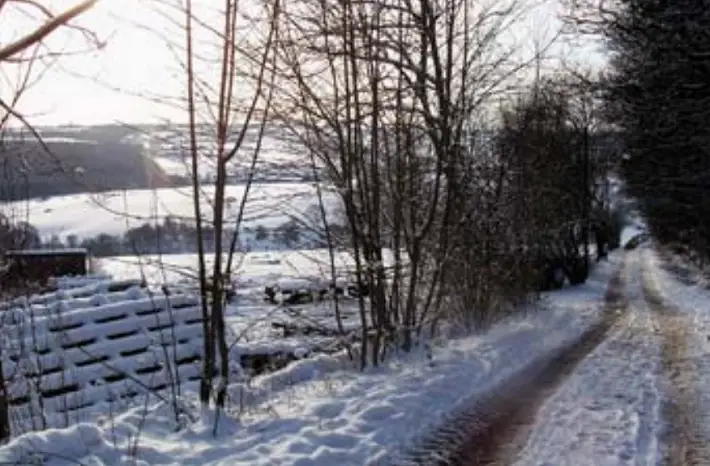 "Well-defined"
So it's wrap-up-warm-time for a suitably brief, simple but vigorous one hour circular walk that should, at least, test your cobwebbed-lungs with a blast of freezing winter air (but let's hope the car doesn't get snowed-in while you're out there!).
Park in the convenient car park next to the Bankhouse Pub off the bottom of Bankhouse Lane. You'll notice a road (although it's rather a rocky track) named Scholebrook Lane. Head down the steep track, passing kennels on your right, with the view opening up to your left. Soon (15 minutes), just before the bridge, you'll reach a stile on your left. Cross it and head across a field, following the well-defined track. It will lead through a copse with a small beck running to your right. Stick to it as it winds parallel to Fulneck golf course.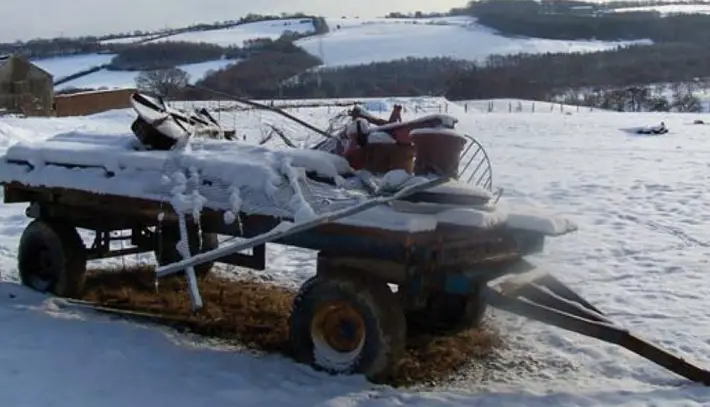 "Fine trail"
Eventually you'll meet a crossroad of pathways (40 mins). Although turning right offers a fine trail towards nearby Tong village, we're turning left for a brisk climb back towards Fulneck, with the golf course clubhouse at the hilltop on your right. At the top of the track (55 mins) turn left to head back to the car park.
The village hosts a museum, a gift shop and a restaurant – all of which are worth a visit – but check if you're looking to try them as all open somewhat erratically.
Fulneck Walk: Need to know:
DISTANCE: 2.5 miles
DIFFICULTY: Easy/Fair – but not wheelchair/pushchair accessible
TIME: 1 hour
WHERE: Fulneck is midway between Leeds and Bradford, just south of Pudsey.
REFRESHMENTS: There is one decent pub serving food in the village, The Bankhouse. Although it's wise to check the opening hours beforehand.