A Circular Walk from Coniston Village to the 'Pie'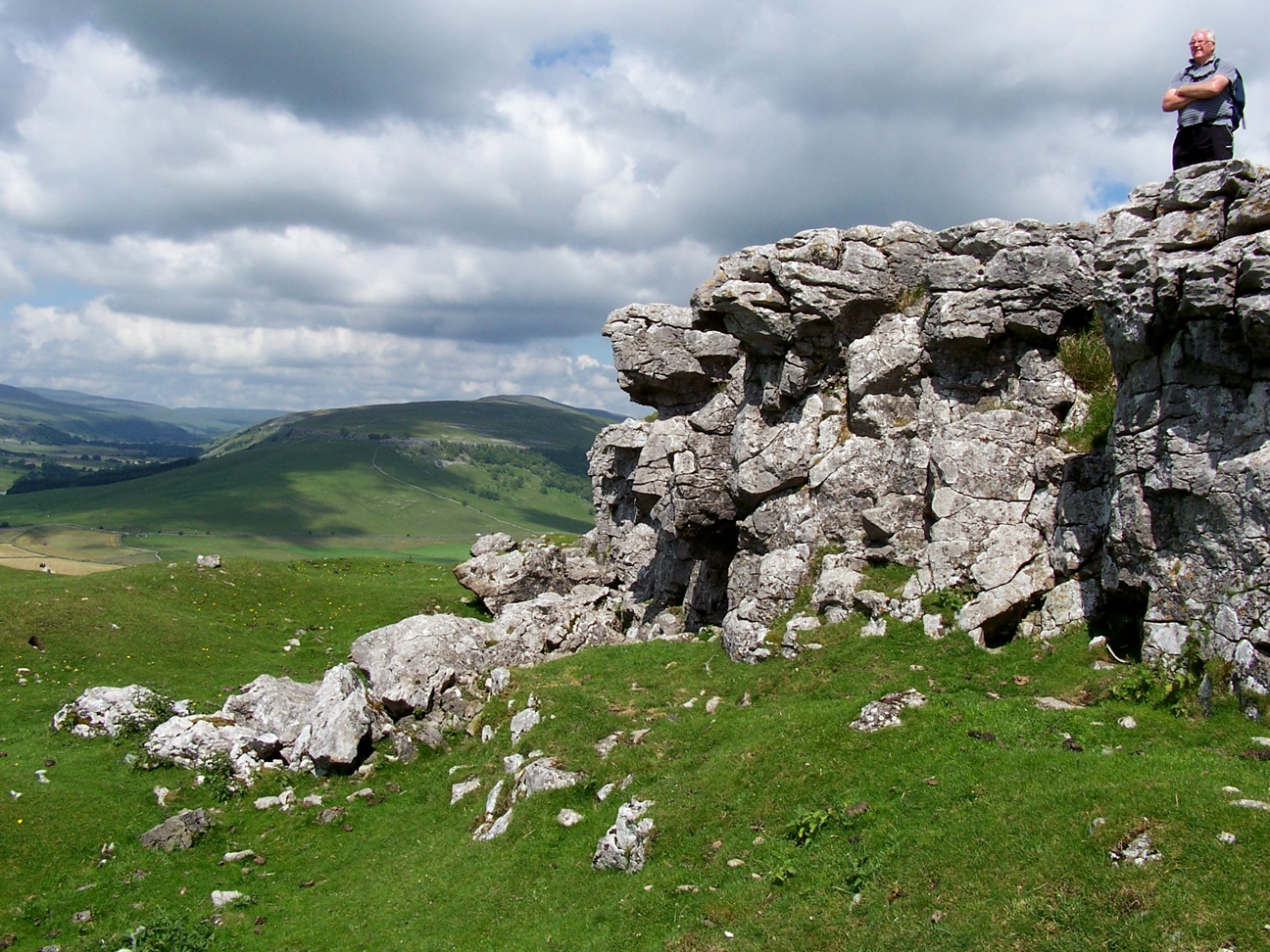 Pie in the Sky
by Matt Callard
The Yorkshire Dales in the summertime. Truly, what else do you need to know? Coniston is as unspoiled as The Dales gets. Steeped in ancient origins and, with a village green, red phone box and freewheeling swallows just about as perfect a picture as the English summertime can take. Where better to set off on a 90 minute circular walk, with a midway landmark, stunning scenery and startling geographical aspects?
From the small but perfectly formed village centre, ignore the road running off to each side and instead take the track running gently uphill between some houses. You should notice the Old School House on your left before passing through a gateway and onto an obvious upwards route. It doesn't take long for this walk to start revealing its remarkable features. Within minutes you're picking your way through a stupendous narrow limestone gorge.
Coniston Dib is a prehistoric physical geography lesson. The gorge, carved out by the immense force of post-ice age melt-waters and once a raging torrent, is now a tough and rocky 21st century pathway.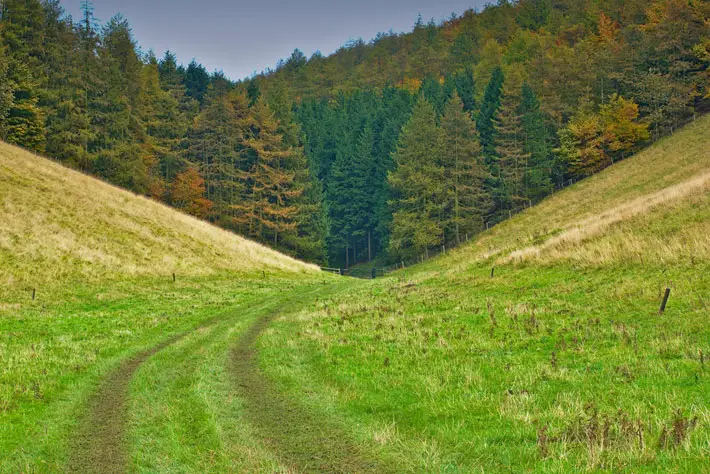 "Panoramic views"
Soon the route breaks right through a narrow gap and opens and spreads spectacularly out into a much wider gorge. It's like the sun coming out, yet you can almost feel the ancient torrents washing over you – incredible to think how deep and powerful they once must have been. Don't be tempted by paths shooting off left and right, just keep straight ahead.
Surer and grassier underfoot now, keep the dry stone wall on your left as the path becomes steeper. At the ascent's zenith you'll need to do a bit of 4X4 scrambling, so be prepared. It's only a matter of metres and, frankly, is probably easier than it looks, but it could be tricky in inclement weather and small children may struggle. Once safely negotiated, take a left over a stile, cross a well-worn footpath that we'll shortly be returning to and head out towards our halfway point (45 mins), the rocky outcrop of Coniston Pie in the near distance.
The Pie knoll itself is a great landmark, stationed opposite the famous Kilnsey Crag (see below) and ideal as a refreshment stop-off. You can see all along the Wharf Valley, make out the River Skirfare and Littondale. Popular with birdwatchers thanks to its panoramic views, keep an eye out for curlews, red kites and goshawks. Enjoy the views. Savour the rest. Tuck into rucksack-bruised banana, hot flask and easy-peel Kit-Kat.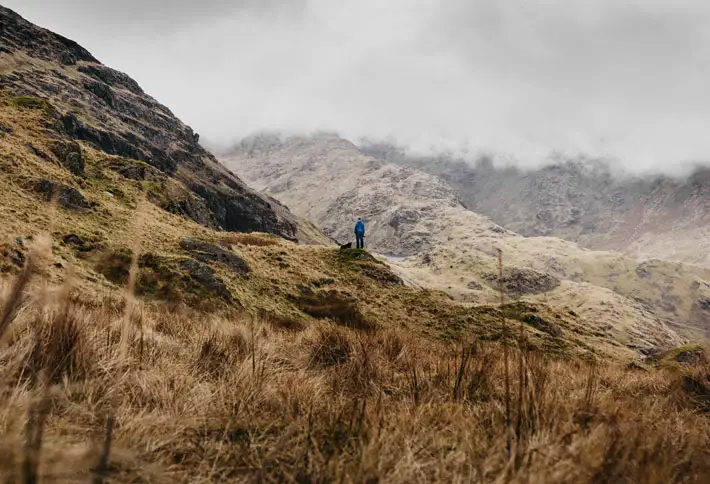 "Spectacular moments"
Head back toward the aforementioned path. Then it's a slow and gentle meander home along a clearly-defined track known as Scot Gate Lane. The path sides are adorned with all manner of beautiful wild flowers. Notice too the lichen covered walls. Lichen are sensitive to sulphur dioxide pollution in the air and are excellent monitors or indicators of (the lack of) air pollution.
Yes, breathe deep.
At the bottom take a left along Grass Wood Lane until finally re-emerging near Coniston centre. There's a decent pub, The Tennant Arms in nearby Kilnsey should you desire it. Cramming in spectacular moments, the Coniston circular from the village to the Pie is something you can really get your teeth – and feet – into.
Need to Know
Often used by rock climbers, Kilnsey Crag is another example of dramatic ice age masonry. A short trip from Coniston and viewable from the Pie, the Crag is 170 feet high with a slightly worrying 40 foot overhang! Springs gush out from the rock face to form small becks which run off to eventually join the River Wharf.
Watch Out: Wear boots or heavy shoes – the dry valley is tough underfoot. Briefly very steep!
How to Get There: Coniston is situated on a minor road which leads from Grassington to Kettlewell. Although it is usually reached by leaving the B6160 near Kilnsley. Road-side parking is available near the village centre.