Batley Bombshell: When Jayne Mansfield Toured Yorkshire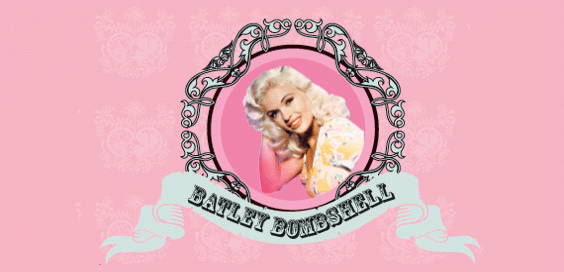 Neil Sean has interviewed many famous people from around the world – but the peculiar story of one huge star from Hollywood's Golden Age, and her surprising visit to his Yorkshire home town, has long held a fascination for him. As Neil releases his documentary on Jayne Mansfield's extraordinary tour of Yorkshire, he tells us of the week Hollywood came to town…
Occasionally, in my work as a celebrity interviewer, the name Jayne Mansfield would pop up in conversation. People would never quite believe me when I told them that she once actually visited my home town of Mirfield, West Yorkshire. While I am not old enough to remember the visit, both my mother and father (who both work in showbiz) remember it well.
I always did find the idea of someone of her stature – she was celeb royalty at the time – coming to humble West Yorkshire a tad odd. It would be like J-Lo popping up at Pudsey Civic Hall today. I mean, why would she? Fast forward a few years and my interests were rekindled when I read a new book on the star. After reading it I could not help but think that, had she been around today, she would have the reality TV show, the perfume deal and the cosmetics line.
"The Monroe mantle"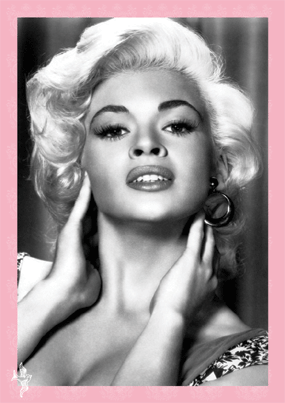 Jayne Mansfield was the Golden Age of Hollywood's star self-publicist. It's strange to consider that back in the fifties Hollywood stars did not sell and brand themselves that much – they were movie stars and that was enough. In her movies, you always remembered Jayne Mansfield, if not the film. The roles started off well with the terrific The Girl Can't Help It, a role she took when Fox decided they needed a new blonde to take over the troublesome Marilyn Monroe mantle. A flimsy plot maybe, but the film works as a sort of prototype pop video with masses of great rock 'n' roll stars and Jayne tottering about on high heels looking every inch the Hollywood goddess.
But year by year her films and deals seemed to get more obscure, despite her being married to the beefcake that was Mickey Harigity – a former Mr Universe no less – and one of Mae West's muscle men in Las Vegas. So how did someone with so much potential and fame end up, just two months before her sad death, touring Yorkshire clubs and, incredibly, even singing at Leeds prison?
"A kerfuffle at Harry Ramsdens"
I decided that the real story of Jayne's visit needed investigating. Having never been fortunate enough before to make a programme based in my native Yorkshire, this seemed the perfect opportunity. I recruited the multi-talented documentary maker Sharaz Ali. Together we retraced Jayne's steps. What we found was fascinating and bizarre. It appears Jayne had little qualms about the dubious quality of her act. It is described as 'at best, thigh level'. Her seemingly random appearances around West Yorkshire caused quite a local kerfuffle at Harry Ramsden's Fish and Chip shop. And there was an even bigger one at Leeds prison, where she turned up with some local bands and a comedian. Her motive, as ever, was to publicise her weekly stint at the legendary Batley Variety Club.
It appears Mme. Mansfield was very obliging to do anything to make her week at Batley a huge success. The people we were lucky enough to interview for the documentary included the former manager of Batley Variety Club, Alan Clegg. Plus, writer and Broadcaster, Ann Montini, and Trevor Simpson who is a mine of news about the area and the stars that came our way during this time. We also managed to track down a guy whose band played on stage with her at the concert. The wealth of photos and autographs we unearthed is  incredible. Including one of the Hollywood legend attending a fete in – wait for it – Brighouse!
"Still causing a fuss"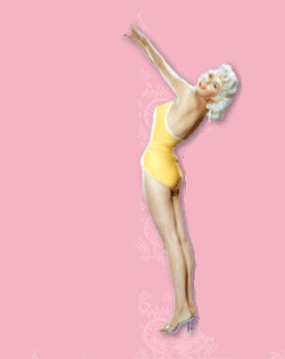 The pictures were found by a lady whose husband had passed away and had just been lying around for years. Jayne's live show, honed with various stints in the far more glittering world of Las Vegas, consisted of breathy ballads and risqué dancing routines. But sadly, behind the scenes, the actress's life was spiralling out of control. Yet she still managed to keep her alcoholism and free-falling career trajectory away from the adoring Yorkshire public. After her successful stint in Batley, Jayne insisted she wanted to come back to Yorkshire. But, sadly, this was not meant to be. She was killed just two months after leaving the UK while on her way to a nightclub date in Biloxi.
When we were filming our documentary in Yorkshire the local news cameras paid us a visit. It made me smile as, here we are in 2012, once again talking and writing about Jayne Mansfield and her strange little visit to West Yorkshire. I figured the self publicist in Jayne would have been delighted that she was still causing a fuss, all those years after the event.
Q&A with Neil Sean
How did the DVD come about?
I was telling a studio boss how Jayne Mansfield had, in fact, played at a local club in my home town in the last year of her life. He was shocked and said he had no idea, but what a great story it would make. This got me thinking. When we returned to Yorkshire we decided to track down the people that Jayne worked with in the tour and where she stayed. It's amazing really to think she ended up at a fete in Brighouse. She went for fish and chips to Harry Ramsdens and so much more.
You've filmed everything in Yorkshire.
We decided to film the interviews in Yorkshire to give it that authentic flavour. We filmed in the Midland Hotel Bradford and the Imperial Hotel in Halifax, along with location shoots around Yorkshire. The people we interviewed were amazing and had so many revealing stories. From a never before seen autograph from the actress to pictures that have never been shown in public prior to the documentary.
Why did she do the tour?
I was stunned really that she agreed to do it. I think it's fair to say that Jayne did the tour for the money. It is rumoured to be around £20,000 in today's money. But she gave great value also. Diana Dors, our very own UK sex symbol, popped along to see Jayne in her show. To say the atmosphere was frosty would be an understatement!
Jayne Mansfield "Hollywood to Yorkshire" DVD is available from odeonent.co.uk & Amazon