5 Must-Buy Spring Garden Items
Spring has sprung, bringing with it gentle breezes, beautiful blooms and wonderful weather – so it's the perfect time to get out in your garden.
You outside space is just as important as your indoor space, so you need to furnish it with items and decorations that inspire comfort and relaxation.
With that in mind, here are five must-buy items for your garden this spring.
1. Water Feature
A water-feature serves as a splendid centrepiece that'll mesmerise your guests and leave your neighbours green with envy.
Gentle flowing water brings a calming ambience to your garden, making it the perfect place for respite.
Water features come in all shapes and sizes, so check out a garden products provider like Wayfair, and find your perfect aquatic accessory.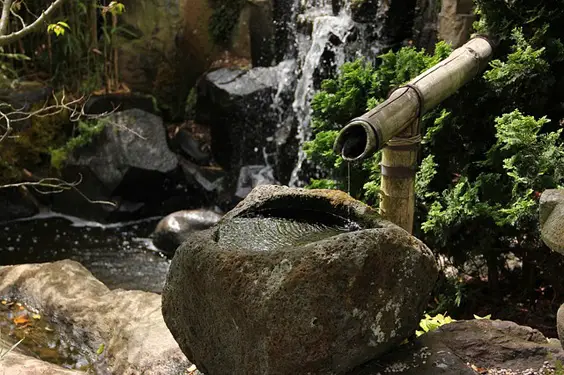 2. Seating furniture
No garden is complete without some seating where you can relax, enjoy the beauty around you and soak up some sunshine.
A table and chairs are a good shout – they make your garden a more inviting space where you'll want to sit and socialise with family, friends and neighbours, and show off your perfectly presented paradise.
And for personal comfort, you can never go wrong with a sun lounger. They're adjustable, so can accommodate outdoor activities such as reading and sunbathing, but don't forget to purchase some cushions for added comfort.
Not sure where to start? Head to a garden furniture store like B&Q, where you'll find some super seating.
3. Wind chime
A wind chime is a small yet mighty addition to your garden. Not only are they aesthetically pleasing, they also produce soothing sounds which enhance the relaxed ambience of your space.
You'll find the ultimate peace, sitting outside with a calm spring breeze passing by, bringing with it the soft sound of chimes.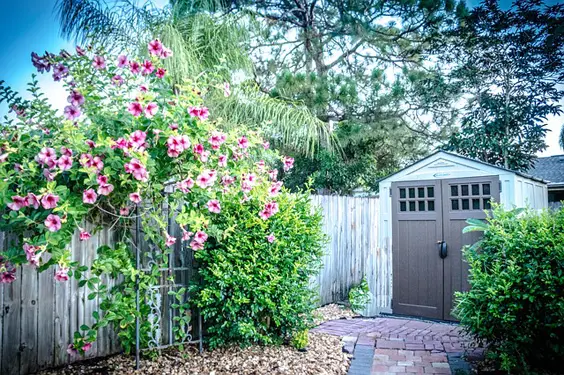 4. Shed
Getting a shed is a great idea because it has multiple uses. For starters, it's the perfect place to store your garden items safely and securely, keeping your garden looking pristine.
Or alternatively, you can create a cracking chillout space, kitted out with cushions, candles and other comforts.
Consistently warm weather is not guaranteed in the UK, but with your own outdoor den, you can enjoy your garden space no matter what the weather.
5. Garden mat
A mat is a fantastic garden feature in its own right and, if chosen carefully, can add real character.
Imagine your mat as a glorious gateway between your home and garden, setting the tone and expectation for those visiting your terrain.
Mat specialists Kleen-Tex offer a wide-range of top-quality outdoor mats, and with custom options available, they're perfect for showcasing your personality in your garden.
With these items, you'll be able to transform your garden into a horticultural haven that's the talk of the town.
What are you favourite spring garden items? Share them in the comments section.