Weetons Food Hall, Harrogate – Review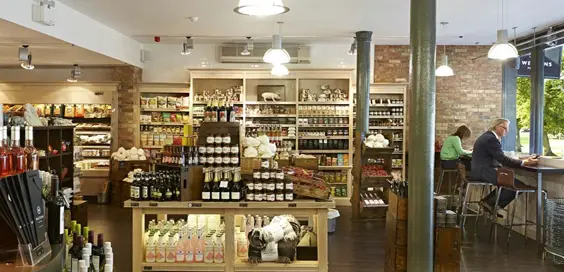 By Roger Crow
Aside from a lottery win, there are few things better on a Sunday than sunshine, a good walk round Harrogate and a decent eatery. After the beast from the east, that post-winter cabin fever has thankfully come to an end. It feels like we can finally enjoy the weekend again, and sample different eateries miles from home.
This idyllic spring Sunday, my partner and I have been invited to try the hospitality at Weetons Food Hall in Harrogate. Due to a packed day of dinner at another venue and a cinema screening, we rock up just before 5pm in time for tea.
You can't book a table in advance; it's not that sort of place, so my guesstimate eta had been 4-5pm. We're not far off. Trouble is the place is all but closing, which seems odd, but not unexpected for a Sunday.
"Get your money's worth"
Weetons, overlooking West Park, is essentially a spotless food hall with a glorified cafe attached. It's touch and go as to whether we stick around or come back another day. I'd expected the lunch offering would morph into late lunch until closing time at 6pm, but we're just under the wire in terms of last orders. So we settle in for a bite to eat and a couple of cappuccinos.
I order the smoked haddock and sweetcorn chowder, which is a perfect portion and arrives with granary bread and butter. It's tasty, filling, and bursting with generous chunks of fish and veg. After a hefty dinner hours earlier, it's the perfect amount, and at £6.25 is reasonably priced.
Rachel opts for a grilled halloumi sandwich, which features delicious potato wedges, beef tomato, toasted ciabatta bun, baby spinach and the brand's own chilli jam. At £8.95, you certainly get your money's worth, and the halloumi especially is excellent.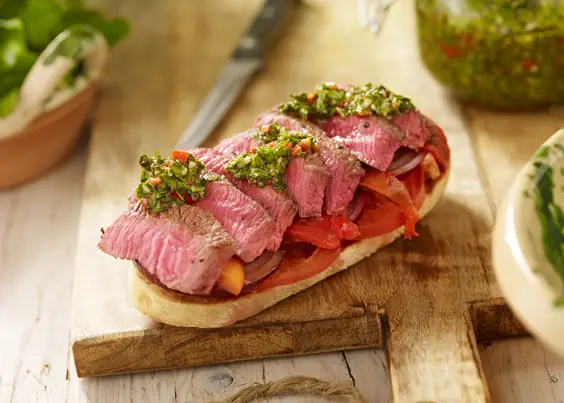 "Dazzling array of foods"
No problem with the cappuccinos either. I've done enough research in that department to know a good one from an average, and mine is spot on.
It's not quite the full-on dining experience we'd expected, but it's a good excuse to pop back at another time. Maybe Monday to Saturday when lunch is served 12-6 and there's a little more room to manoeuvre.
If, like us, you need a breather after a busy day, Weetons is a good place to recharge those batteries, though be warned. The dazzling array of foods on offer may lead to a spending splurge. I doubt the owner will mind a bit.
Weetons, 23/24 West Park, Harrogate, HG1 1BJ
Restaurant Opening Hours:
Mon – Sat: 8am – 7pm
Sunday: 9am – 6pm
01423 507 100
weetons.com