Doctor Who Mr Men Collection – Review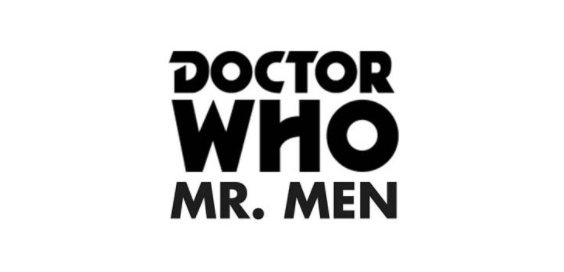 By Victoria Holdsworth
Doctor Who is one of the most solid and recognisable brands you can possibly get in the sci-fi world, so combining it with the Mr Men, some of the most iconic and loved children's books ever created, is a risk – but the outcome is a masterstroke.
The entire Doctor collection fits in perfectly with the Mr. Men world and themes.
Although the books state 'originated by Roger Hargreaves', it is in fact his son Adam who has written and illustrated the series in the original format. Everyone has their favourite doctor, and I am no exception, with Dr. Fourth, Tom Baker, still remaining my firm fave, closely followed by Jon Pertwee, Dr. Third.
"Tongue-in-cheek"
The series starts with William Hartnell, portrayed as a grumpy grandfather, looking for his granddaughter, through complete mayhem with Patrick Troughton, ice warrior battles with Dr. Third, before Dr. Fourth sees the return of his old enemies, The Daleks, for battles with Sarah Jane and K9.
Dr. Fifth, aka Peter Davidson, is hilarious with Adric and Tegan in support, whilst Doctor Sixth sees Colin Baker trying to outwit the dastardly Rani. Even the darkness of the character in the original series comes through in this tongue-in-cheek whoniverse.
Dr. Seventh (Sylvester McCoy), is kind of where I lost my way a bit with the TV series, however, I have dipped in and out over the past five reincarnations, and these books all capture whatever elements make each Doctor unique.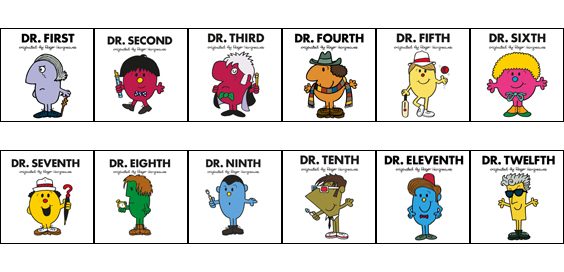 "Retro feel"
Doctor Eighth finds himself in the middles of two warring races and must rely on his wits to save the day, while Dr. Ninth and his assistant Rose, have to stop an invasion. Dr. Tenth, David Tennant, follows one iconic story to a T, as do Doctors Eleventh and Twelfth.
The iconic storytelling is just as magical as ever in this series and the tongue in cheek humour is quirky, just like the script writing in the original TV series. There is a real retro feel to these books that will melt your heart.
Proof that two worlds can collide into one, the Doctor Who Mr Men collection is a must for any collector of either brand.
The Doctor Who Mr Men collection is published by Puffin Books, each book is £4.99