Volvo S60 (2019) – Review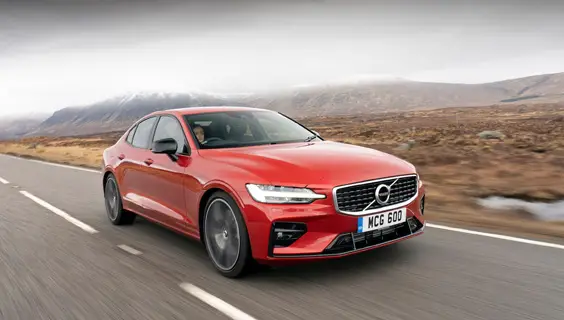 By Liam Bird
"Oh, and I suppose that's completely inconspicuous," quips Judi Dench's M to Daniel Craig's 007 as they're about to embark upon their overnight drive to Glencoe in what is surely the most instantly recognisable Aston Martin of them all. She later adds, "It's not very comfortable, is it?"
Quite how Bond and his boss made the over 500 mile journey in a DB5 – the official fuel consumption is under 18 mpg – and still arrived before dawn I'll never know. Where did they stop for petrol? Does MI5 do Travelodges? One wonders. But I guess that's the magic of cinema.
I was recently dispatched to The Highlands myself, only on a train, from here in The Welsh Marches up to Edinburgh. After which followed a quick dash up the M9 so as to rendezvous with my contact, in order to be briefed before dinner.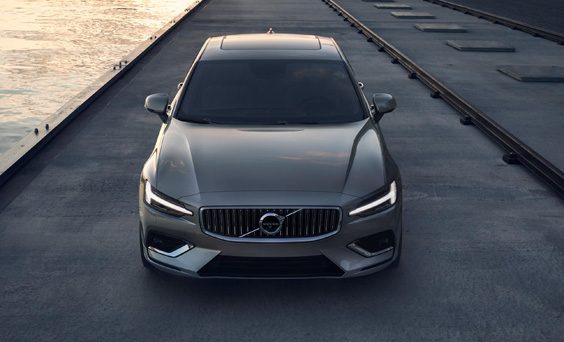 "An absolute pleasure"
My mission: To sample Volvo's new S60. And on the same roads that supposedly surround Skyfall. (If such things are to be believed, that's where a certain super-spy once grew-up).
After nearly seven hours on various Sunday afternoon trains and station platforms, climbing into Volvo's latest addition to the premium compact saloon class felt an absolute pleasure. Why can't every manufacturer make seats as comfortable as Volvo do? Also, why aren't trains as smooth and quiet as the new S60? Once the door's shut it's as if you're cocooned from all the hustle of the outside world.
Or at least that's how it felt after the tram ride from Haymarket, across town.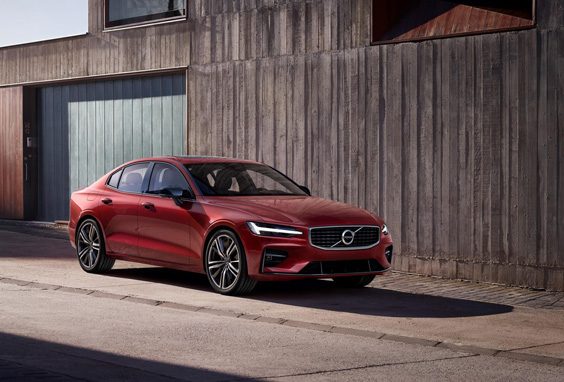 "Quality materials"
And so to the briefing: The S60 is, as you might have guessed, the saloon version of Volvo's recently launched V60 estate. It's based on the same SPA (that's Scalable Product Architecture) platform as many a modern Volvo, and its primary role is to steal sales away from BMW's 3 series, Audi's A4, the Mercedes C-Class and Jaguar's XE.
It's the first Volvo to be built in the US rather than Sweden, and it is, say Volvo "the most dynamic handling car we've ever made". There's no diesel option – only a 2-litre petrol engine with various power outputs – and there's no manual gearbox option either. All S60's are front-wheel drive 8-speed autos. A hybrid will be introduced in the not-too-distant future.
Interior-wise things will feel very familiar to anyone who's driven a modern Volvo. The dashboard is dominated by Volvo's 9 inch Touchscreen Sensus command system – now with embedded Google, data SIM card and Cloud-based apps. Premium quality materials abound, and it's virtually button-less. Think minimalist Scandi-chic. The Harmon Kardon hi-fi (optional) sounds fantastic, and everything you touch, despite not being quite of Bavarian bomb-proof build quality, feels nicely engineered and built to last.
"Host of safety systems"
Needless to say, being a Volvo – they invented the 3-point seatbelt remember – the S60 is Euro NCAP 5 star rated, and there's a host of safety systems including Lane Keep Assist, pedestrian, cyclist and large animal detection, and fully automatic emergency braking. Adding the optional £1625 Intellisafe Pro pack, adds adaptive cruise control, Pilot Assist, cross traffic alert, rear collision mitigation and a blindspot information system as well. Volvo say that by 2020 no one be killed in one of their cars.
It was the Scottish scenery that took our breath away, if you've not driven the A82 through Glencoe, based on recent experience I now thoroughly recommend it. I report back with good things to say about the S60 too.
"Quiet and handsome"
We sampled it in T5 R-Design spec, which means under its reservedly styled bodywork it packs 246bhp, as well as lowered sports suspension. It's not as engaging perhaps as BMW 3 Series might be, and it's definitely best left in Comfort Mode on frost damaged tarmac – Sport Mode makes things too fidgety. Or is it the bigger wheels and low profile tyres combo? Nevertheless as way of swiftly and effortlessly covering big distances when up against short time it proves incredibly effective. Given the chance I'd have happily driven it back the 400 or miles back to my place.
Smooth, sophisticated, quiet, and handsome – the Volvo, not me! If you need something in which to carry out your business very effectively but without attracting too much attention the S60 fits the bill rather nicely.
And, as per Volvo's Q-department request, I made sure brought it back in one piece.
Volvo S60 T5 FWD R-Design
Engine: 1,969 cc Inline 4-cylinder, turbo-charged, petrol
Transmission: 8-Speed Auto. Front-wheel drive
Power: 246 bhp @ 5,550 rpm
Torque: 258 lbft @ 1,800 – 4,800 rpm
0-62mph: 6.5 sec
Max Speed: 145 mph
Mpg: 35.3 – 39.8 (WLTP combined)
CO2: 155 g/km
Price: from £37,935 (car driven £40,360)