Beautification Techniques Trending in 2019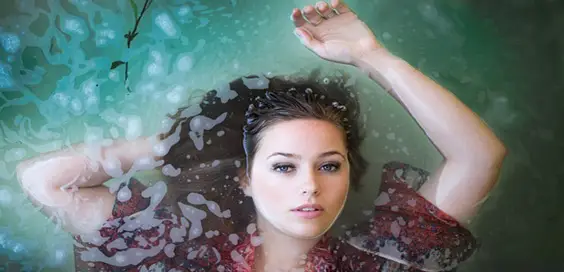 Apart from the unique and impressive creations we get to see every year on the catwalk, what makes a show even more spectacular are makeup and hairstyle models are wearing. Hair and makeup accentuate the character, the colour and the cut of each designer piece, and it's not a big surprise that hairstylists and makeup artists like to push the boundaries by creating real artworks.
This season brings a lot of bold and provocative looks, bearing in mind that the face and body should be treated like a painter's canvas where everything is allowed. As for the hair, the braids of various shapes and designs will be everywhere during the summer season, while the absolute must-have trend will be the natural look. Beauty trends for this year are very varied, from fire matte red lips to neutral, soft shades, a simple bobby pin to an oversized pearl hairpin, as well as wet makeup looks and neon colours. It's safe to say that there's something for everyone's taste and preference. Here's what we've picked out for you.
Neon makeup
When it comes to clothing, the neon trend encourages us to trust our good vibes and stay untamed. And know these bold hues are available through makeup. Instagram is full of photos where different makeup artists present their makeup looks inspired by fluorescent light-coloured commercial lighting. Your eyes and lips can actually achieve this bright look as well, and it's becoming increasingly popular on the red carpet. A few days ago, Instagram influencer Meredith Mickelson showed up at French Riviera wearing a pink neon eyeshadow with a swan-like dress and she looked gorgeous. While some artists use real UV makeup, others rely on their own abilities and create the neon shades themselves. Some Australian makeup artists create their neons by starting with a base of black liquid lipstick, spreading them all over the lips. Then they blend it with white and neon pink liquid lipstick to create a luminous effect around the lips. Then the lips are highlighted in white to create a perfect "shiny" effect.
Tattoos are still hot
Each year we're faced with a new trend in tattooing. In addition to the minimalist designs we get to see everywhere, there are several other models that differ in the drawing technique. One of them is spotted tattooing in grey or black ink where the whole picture consists of dots. In 2019, tattoo masters have highlighted a very special trends related to a unique Japanese tattoo style. These tattoos are inspired by Japanese mythology and culture, and the most common Japanese tattoo motifs include koi fish, cherry blossoms, dragons and Japanese folk heroes.
Cute hair accessories
Forget about the minimalist charm for a while, and go back in time when your favourite childhood tea parties were nothing without these magical hair accessories. This year, oversized pearl pins, wide ribbons and colourblock headbands are on-trend and it's one of the many cute must-have staples that deserved the warmest welcome. Wearing one of these feminine and chic staples, your hair will always look neat and you won't end up unnoticed. Statement hair clip barrettes with the inscriptions are lit this season. "Baby", "boss", "girl", "sexy" are just some of the many ideas you can wear on your hair, and it seems like Devon Windsor and Bella Hadid are no strangers to this trend.
Ariel stepping out of water in a sparkly dress inspo
The essence of beauty, and the trend that made women around the world go crazy is definitely the wet makeup look. Thanks to Kim Kardashian who slayed this look at Met Gala and her muse Sophia Loren, many makeup artists have recreated this look and it turned out better than we thought. It allows you to look soaking wet, even if you are not at all! Wet and shiny eyelids along with seductive lips are an absolute hit this summer. To achieve this look, your skin should look like glass, and not like a disco ball. To get that luscious, wild and natural look, avoid using powder, and go for the creamy makeup products instead. Glittery, sophisticated eyeshadow will give your lids a fresh and flawless glow with a 3D effect.
Strikingly hot coloured eyeliner
Experience some retro vibes with coloured "cat eye'' look that's lit this season. This makeup look complements every eye shape, and if you're not a fan of black, you will not be mistaken even if you try out bright and neon colours.
So, which of these top trends you'll be experimenting with soon?