Rent – Review – Leeds Carriageworks Theatre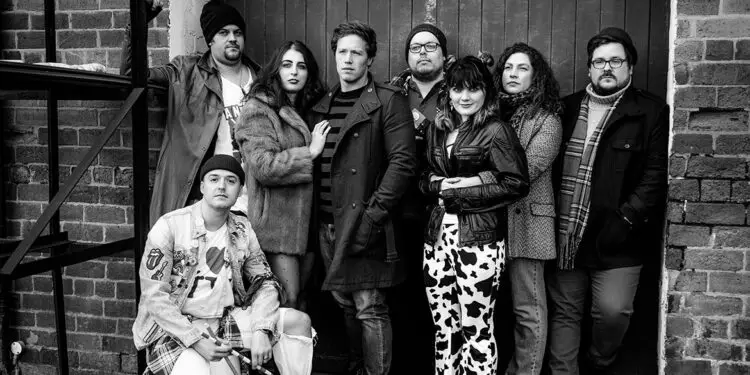 By Steve Crabtree, March 2022
The Bite My Thumb theatre company have been at Leeds Carriageworks this week, performing the Jason Larson musical Rent.
It's a show I'd never seen before.  Despite its fame, I was only semi aware of it being a story about a group of impoverished young people, struggling to survive and make a life for themselves in Lower Manhattan's East Village, under the shadow of HIV and AIDS. However, I was intrigued.
A dingy street scene welcomed a near-full theatre as the show began. It was moody, fitting for the opening of the show we were about to watch.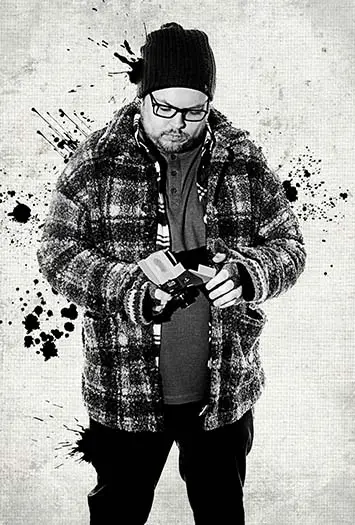 "Broken promise"
Lead role Mark is played by Paul Lonsdale. And he plays the character sublimely throughout the show. He shines from a dramatic and a vocal point of view, in a cast who are fully engrossed in the production.
Mark's musician roommate Roger takes the secondary lead, and Jonny Landels pulled off a soft rock image nicely. The two are at loggerheads with former friend and now landlord Benny about a broken promise that adds to life's problems.
Rent's plot can be rather loose, especially in act one. The programme does say that people can often get lost trying to follow the story, and I have to put my hand up and say that I was one of those. And when I got to the interval, I asked my partner if she was following it – because I was struggling! She was a bit too (although she'd got a grip on it better than I had).
Rent has some clear standout moments. The introduction of Mimi was a show-stopper, and Mikey May's depiction of Collins was fantastic. He brought a voice to be reckoned with too, and his power carried some impressive vocals around the theatre. Even when his mic went off.
And there were a few other glitches with the mics here and there on this showing. With most of the story being delivered through song, a couple of microphones went down during significant parts of the story. But in true show-will-go-on style, Nikki Hosker (Mimi) and Mollie Targett (Maureen) carried through until their sound returned. I'm pleased we got their sound back, as both actors also had terrific voices. These things happen.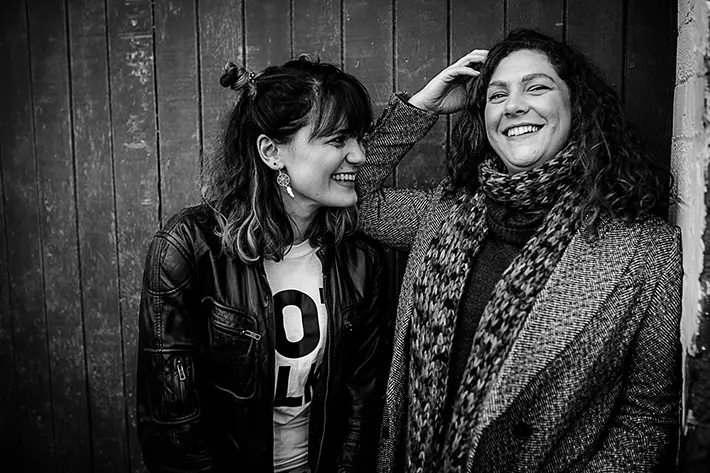 "Gritty"
Where I struggled to understand if anything was happening in act one, act two was different. Bits and pieces started to slot in to place. It was gritty, and for me the storyline became stronger. Momentum and energy picked up, and the show became more engaging.
When the group of friends had to deal with the death of one of their influential members, the emotions became pretty powerful. And a finale between Mark, Roger and Benny was perhaps one of the most natural pieces of acting I've seen on stage for sometime. They bounced off each other really well in that short period of time. Should Larson not have tragically passed away shortly before Rent premiered back in 1996, I wonder if he'd have further developed the connection between these three characters over time.
A musical that deals with the issues of the day, I enjoyed Rent. And that's despite my uncertainty at the interval. It's a clever piece of theatre that makes you think as it tells its story.  It comes with some wonderfully choreographed scenes, a cast who play their parts with devotion, and some musical numbers that do the show proud.