Shadowlands by Matthew Green – Review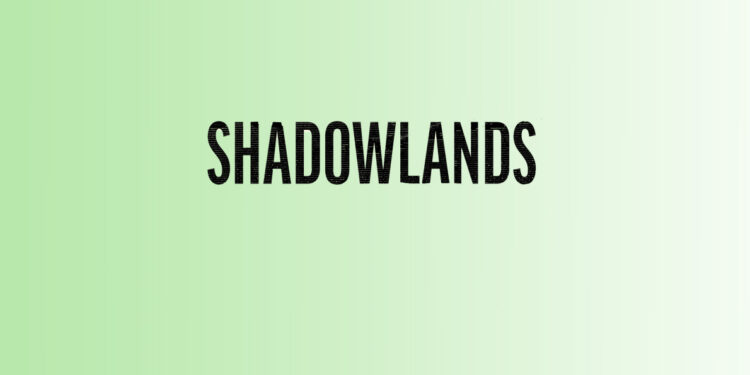 By Sandra Callard
Historian Matthew Green has produced a book of spectacular beauty and massive interest. The lost villages and towns of British history rise again through the pages of Shadowlands, a unique and explosive telling of the places that were once part of our heritage, where people lived, laughed and died, but which, for various terrible and unexpected reasons, have not survived. Nevertheless, they have left behind tangible evidence of their once normal lives, and Matthew Green's thought provoking text has done what no book I have ever read before has managed to do; he brings these long dead people and their surroundings to brave and startling life.
He highlights in sharp and solid text what is left of places, such as the astounding remains of Skara Brae on the island of Mainland in the Orkneys. Built originally about five thousand years ago, then abandoned and hidden by the covering sand, it was exposed by a thunderous storm in November 1850. This revealed an almost perfect underground tenement, complete with contents. It is not known why it was abandoned and is still being investigated, but it has already brought forth masses of important information previously not known.
Descriptions of frightening, savage warfare and murderous weapons now fill the mind, the reading of which is almost like a film, so potent is the events to the mind's eye. Violent political unrest in the fifteenth century reduced the long-gone town of Trellech in South-East Wales to a desperate and starving village, just as the mighty first Edward, Hammer of the Scots and King of England turned his fire on Wales, decimating the country as he did. In 2017 a farmer found medieval treasures on his land in Wales, which pointed to the burial of a large city, which in turn pointed to the old city of Trellech. The area is huge and is still being investigated and the owner of the land is still convinced his land covers Trellech and is still digging.
Green takes us into Winchelsea, once a busy and successful port in the south of England, and Green's eloquent pictures of the twelfth century, down to the pattern of the streets insisted upon by the powerful King Edward I, are startlingly visual. Winchester, which would have been but an hour's trainride from London, was by 1363 only a quarter its previous size due to massive storms and multiple incursions of the sea. The location went through varying warm periods and cold ones, with the sea eventually claiming the town.
"Astounding"
The above are but three vibrant and beautiful visions of lives now past, but the precious things that do remain are held like trophies of life by this amazingly adroit author. His words echo through the ages as the pitiful, beautiful and amazingly human pieces of our ancient world are resurrected. These words may last for mere moments, but are in a style that thrills and lets the modern man feel such a shaft of glory in our own forgotten past, that those moments could turn into aeons.
In all there are seven towns, villages and tiny clutches of long-ago houses which are put under the searching microscope of Matthew Green. Some of the villages he highlights are still with us today, one being the village of Wharram Percy in Yorkshire, a much reduced but still extant village which salutes the pride of hanging on in there. The village still shows the outlines of forty peasant dwellings, some showing visible doorways and rooms, having been laid out between 1166 and the thirteenth century.
The amount of research, knowledge and sheer hard work that must have gone into the production of this book is astounding. This dedicated author transfers his many investigations and important pieces of knowledge about our forefathers into a book of huge significance, which is nevertheless easily understood and massively readable. There are some black and white pictures scattered throughout the book which are sketchy but do add some content to the words. However it is the words which roll off the pages that are king here and stand alone in their own compelling perfection.
Green's unique style of writing spreads this world before the reader. It is descriptive and beautiful as it rises and falls, it shouts and whispers and it renovates with the power of conviction and truth.
'Shadowlands: A Journey Through Lost Britain' by Matthew Green is published by Faber, £20 hardback