The Zodiac Killer (1971) – Film Review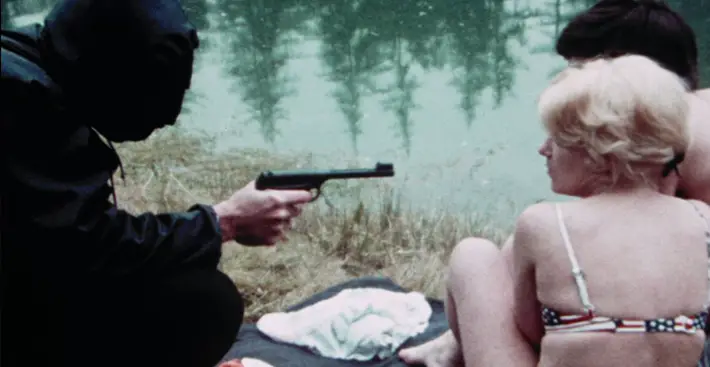 By Sarah Morgan
Can a movie really help catch a killer?
Pizza restaurant owner-turned-film-maker Tom Hanson believed so, which is why he made The Zodiac Killer in 1971. He thought putting the story on the big screen would tempt the real murderer out into the open.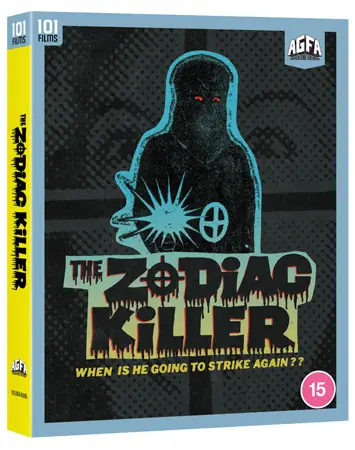 Unfortunately, it didn't work – the man who killed at least five people and wounded two more in the San Francisco region during a late-1960s spree remains unidentified.
"Goes beserk"
The mystery surrounding him has, however, inspired other movies, most notably Dirty Harry and Zodiac, but Hanson's effort was the first to be released. That does not, however, mean it's the best.
Made with, it seems, practically no budget, and starring a cast of unknowns (some of whom have questionable acting skills), it's nevertheless surprisingly intriguing, particularly as screenwriters Ray Cantrell and Manny Cardoza were forced to make up much of the story due to the fact the real Zodiac was part of an ongoing investigation at the time.
They imagined the killer to be a rabbit-loving, seemingly gentle and attractive postal worker called Jerry, and the film charts a month in his life.
Initially the police believe his friend Grover is the murderer, particularly after he goes berserk while having a nervous breakdown brought on by his troubled private life. However, after Grover is killed in a hail of police bullets, the murders continue.
Viewers then learn that Jerry is a Satanist who kills those who mock him or his violent alter ego. There's also an attempt to provide a further motive involving an estranged father.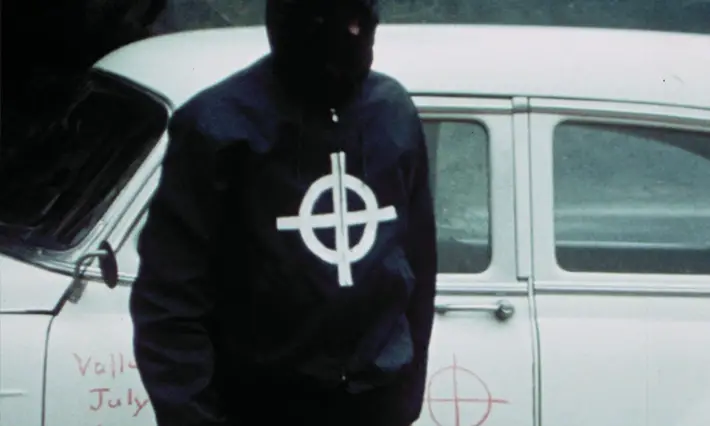 "Decent story"
There are some unintentionally hilarious moments, including those provided by Grover's ridiculous toupee, which for some reason he thinks will make him irresistible to women, and a segment that looks as if it could have come from a previously unknown entry in the smutty 1970s Britflick film series Confessions… Despite that, there's the germ of a decent story here, sadly let down by a lack of funding.
Also included on the disc is Another Son of Sam, made in 1975 but not released until 1977. It's another no-budget movie, this time focusing on a psychopath who escapes from hospital and goes on a murderous rampage before being cornered in a university dormitory building.
It's pretty terrible, but a curiosity of sorts – just don't watch it expecting to see anything resembling a professionally made production.
Special Features:
• Audio Commentary with director Tom Hanson and producer Manny Nedwick
• On-camera interview with director Tom Hanson and producer Manny Nedwick
• Bonus movie: ANOTHER SON OF SAM (1977)
• Tabloid-horror trailers from the AGFA archive!
• Liner notes and director Tom Hanson interview by Chris Poggiali of TEMPLE OF SCHLOCK
• Reversible cover artwork
The Zodiac Killer is released by 101 Films, £15