Introducing: Rivers Johansson
The sound of the Humber Delta…
YOUR NAME: Rivers Johansson.
WHAT DO YOU DO / PLAY? I play a particular style of heavy set blues rock I call 'Death Blues'. It's a genre that delivers what I am trying to communicate well.
HOW LONG HAVE YOU BEEN PLAYING MUSIC? I have been playing guitar for 30 years. I should probably be better by now.
GIVE US 3 REASONS WHY WE SHOULD TRACK YOU DOWN, LISTEN AND DISCOVER YOUR MUSIC?
A: For those that are partial to blues rock, this is for you.
B: For those that are meek and lost, these sermons and morality tales will help.
C: I have a cat to feed.
WHERE DO YOU SOUND BEST – FESTIVAL, CLUB, BEDROOM – OR SOMEWHERE ELSE?
I think I sound best to my mother, not sure about anywhere else.
WHAT WAS YOUR FIRST RECORD?
It was a cassette tape. It's A Shame About Ray by The Lemonheads. I still love that record to this day.
SO, WHEN IT ALL GOES RIGHT AND YOU'VE GOT A HUGE QUEUE OF HANGERS-ON AND A RIDICULOUS MANSION, WHAT WILL BE YOUR BIGGEST INDULGENCE, MUSICAL OR OTHERWISE?
My indulgence is spending time with God. Always will be.
SO, WHEN IT ALL GOES WRONG AND YOU'VE TAKEN THE FINAL JOURNEY TO THE STUDIO / THE STAGE, WHAT DO YOU FALL BACK ON?
The cross I bear.
WHO ARE YORKSHIRE'S FINEST IN CULTURE, SPORT AND MUSIC?
I have a fondness for many local Hull acts:
New Meds
Cowfish
The Froot
Sarah Shiels
Jackson D
The Happy Endings
Dogfinger Steve
Half Deaf Clatch
Bloodhound
There are many more that are slipping my mind… my age is showing I'm afraid. 😉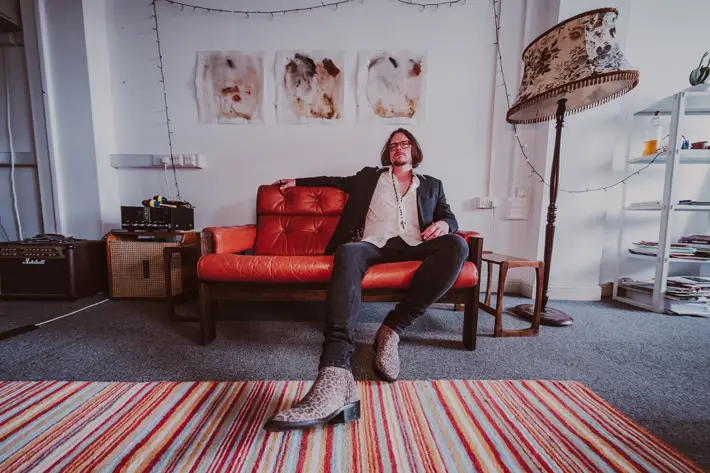 NAME YOUR SUPERGROUP – WHO'S PLAYING WHAT, WHO'S ON VOCALS AND WHO'S YOUR BEZ?
My super group is Rush. That exact line up. I'll be in the corner with a tambourine, fanboy-ing out to the max. I guess that makes me Bez.
GO SEE THIS FILM: Only Lovers Left Alive.
GO READ THIS BOOK: The Bible.
GREAT LOST BAND / ARTIST: Rodriguez.
WOULDN'T BE CAUGHT DEAD SUPPORTING: Rivers Johansson.
LONDON, LA OR HULL: Hull, baby!
AND FINALLY … AS YOU LEAVE THE STAGE, WHAT ARE YOUR PARTING WORDS?
Sorry guys, no refunds… as I flee.
For more info visit: facebook.com/riversjohanssonMUSIC
images: Jason Shipley