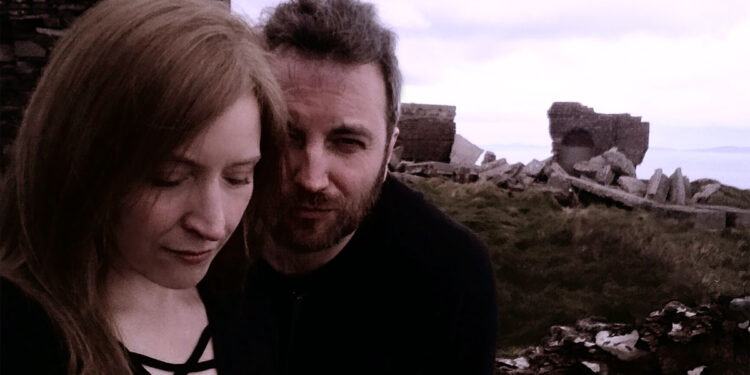 Leeds duo, sweet harmonies, haunting beauty…
YOUR NAME: Michelle Plum and Nick Hall.
BAND NAME: Plumhall.
WHAT DO YOU DO/PLAY?
Michelle: vocals, guitars, keyboards, writing songs.
Nick: vocals, guitars, writing songs.
HOW LONG HAVE YOU BEEN TOGETHER AS A BAND/PLAYING MUSIC?
Twelve years.
GIVE US 3 REASONS WHY WE SHOULD TRACK DOWN, LISTEN AND DISCOVER YOUR MUSIC?
1) We are based in Yorkshire but have an international audience, so we must be doing something right!
2) We were recently chosen to write a song for (and arrange all the traditional music for) a film called The Runaways.
3) If you like tight harmonies, emotionally resonant songs and nifty guitar-playing (with an electronica feel on the new album The Ghost Of Noise) then we might be for you!
WHERE DO YOU SOUND BEST – FESTIVAL, CLUB, BEDROOM – OR SOMEWHERE ELSE?
Our natural habitat is probably arts centre/small theatre/village hall where we can enjoy being close to the audience. Festivals require a different mindset – fun but in a different way.
WHAT WAS YOUR FIRST…
RECORD?
Nick: my first vinyl purchase was 'St Elmo's Fire' by John Parr on 45 rpm from Woolworths in Ilkley.
Michelle: Like A Virgin by Madonna on 33 rpm vinyl. I was a child – don't judge me!
CD?
Nick: the first CD I bought was Fatal Joy by the band 29 Palms. A great lost Yorkshire band.
Michelle: Pieces Of You by Jewel.
DOWNLOAD?
Nick: I've no idea what the first thing I downloaded was… this shows the ephemeral nature of downloading music I guess!
Michelle: No idea! I don't really stream music.
SO, WHEN IT ALL GOES RIGHT AND YOU'VE GOT A MANSION AND A SUPERMODEL GIRL/BOYFRIEND, WHAT WILL BE YOUR BIGGEST MUSICAL INDULGENCE?
Nick: Well, Michelle and I are married so I don't think I'll be able to have a supermodel girlfriend!! I think my biggest musical indulgence would be a really posh studio at home, packed with all the guitars I've ever wanted but couldn't afford!
Michelle: First of all I don't want a mansion and who in their right mind would want a boy/girlfriend just because they're a supermodel? My biggest musical indulgence would be to record an album backed by a full orchestra.
SO, WHEN IT ALL GOES WRONG AND YOU'VE ACRIMONIOUSLY BROKEN UP CITING HUGE MUSICAL DIFFERENCES, WHAT DO YOU FALL BACK ON?
Nick: I've done some professional acting (in theatre and on Emmerdale!) so I'd probably have another crack at that! I'd never stop playing music in some form or other though.
Michelle: Art and eco-living!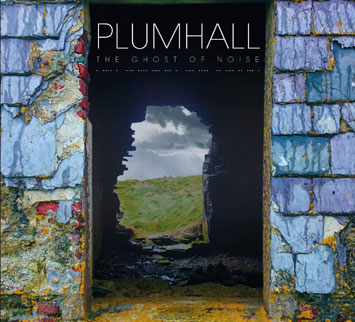 CITE SOME INTER-BAND MUSICAL DIFFERENCES…
Nick: We like a lot of the same artists but I'm probably more into noisy indie guitar music than Michelle is.
Michelle: We have a lot of musical interests in common – which is one of the things which brought us together in the first place – but I enjoy quirky singer-songwriters (like Kate Bush, Fiona Apple etc) more than Nick does.
WHO ARE YORKSHIRE'S FINEST IN CULTURE, SPORT AND MUSIC?
Nick: In culture the Brontës, in sport Harry Gration (in terms of reporting on sport and being a legend) and in music probably Steve Phillips and Brendan Croker.
Michelle: In culture Barbara Hepworth, in sport Nicola Adams and in music Chumbawamba (formed in Yorkshire if not all born in Yorkshire).
NAME YOUR SUPERGROUP – WHO'S PLAYING WHAT, WHO'S ON VOCALS AND WHO'S YOUR BEZ?
Nick: Bruce Springsteen on guitar, Scott Walker on vocals, Tina Weymouth on bass, Jim Keltner on drums, Tori Amos on piano and Bez as Bez!
Michelle: Kate Bush on vocals, Stuart Elliott on drums, Esty Haim on Bass, Charlotte Hatherley on guitar and Neil Hannon on keyboards.
GO SEE THIS FILM: The Runaways (because we're in it!).
GO READ THIS BOOK: London – The Biography by Peter Ackroyd.
GREAT LOST BAND/ARTIST: 29 Palms.
WOULDN'T BE CAUGHT DEAD SUPPORTING: Morrissey!
LONDON, L.A OR LEEDS?: Leeds!
AND FINALLY… AS YOU LEAVE THE STAGE, WHAT ARE YOUR PARTING WORDS?
Nick: Keep a good head and always carry a lightbulb.
Michelle: Keep music live!
The latest album by Plumhall is 'The Ghost of Noise'
For more info visit: facebook.com/Plumhall