You Only Live Twice (1967) – Film Review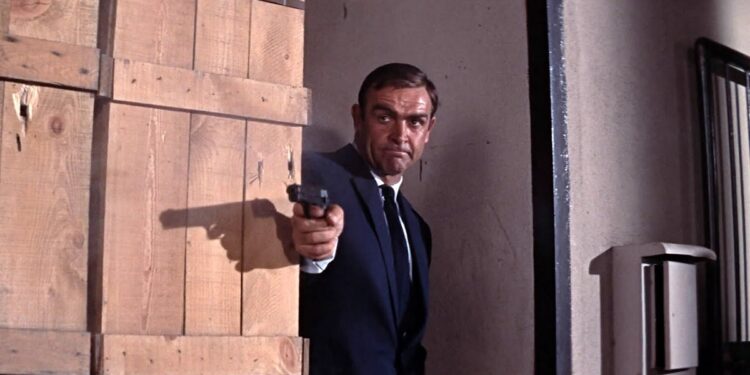 Director: Lewis Gilbert
Cast: Sean Connery, Donald Pleasence, Akiko Wakabayashi, Karin Dor
Certificate: PG
by @Roger Crow
When US spacecraft Jupiter 16 is hijacked from orbit by an unidentified spaceship, the Americans suspect the Soviets. However, the British suspect Japanese involvement since the craft landed in the Sea of Japan.
After faking his own death in Hong Kong and being buried at sea, James Bond is sent to Tokyo to investigate. So begins the fifth 007 adventure, and after the disappointing Thunderball, this is far more on the money.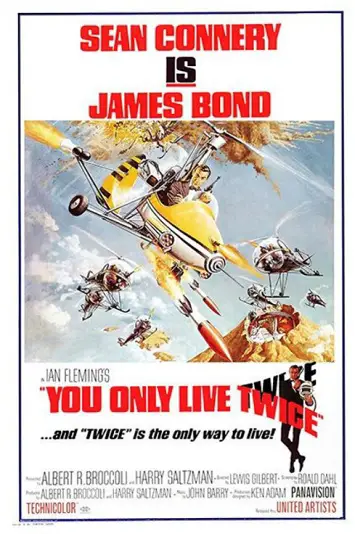 With a screenplay by Ronald Dahl and assured direction by Lewis Gilbert, it's an epic adventure with rather tame opening titles by Bond standards. Nancy Sinatra does a good job with the main theme song, even if dad Frank was apparently the preferred choice. She's no Shirley Bassey or Tom Jones, but Nancy gets the job done. And yes Robbie Williams fans, that is where 'Millennium' started its musical journey, before being sampled for that classic.
"Never perfect"
Charles Gray, making his franchise debut, is rather good as MI6 operative Dikko Henderson. He claims to have critical evidence about the rogue craft, but wouldn't you know it? Dikko is killed before he can reveal it. (Gray would return for the madcap romp Diamonds Are Forever a few years later).
Our hero winds up with the head of the Japanese secret service, Tiger Tanaka. Basically generic sidekick Felix Leiter in another guise, and once more Robert Rietti lent his dubbing skills, this time to most of Tetsuro Tanba's dialogue).
Naturally Bond beds just about every attractive woman with a pulse, including flame-haired femme fatale Helga Brandt (the dreamy Karin Dor).
There's no end of plot, and a massive section of 007 absorbing Japanese culture. Well, you do if you marry a local woman while still pretending to be dead. Not that he does a very good job of that.
With the whole 'Cancel Culture' thing ready to delete unacceptable scenes from history, there may come a point when 007's dreadful attempt to blend in with Japanese society in a Beatle wig will be nothing but a memory. Yes, it's ill judged, even in 1967, but Bond was never perfect, as a character and a franchise. And there were more dodgy moments to come. But while six foot two 'Mr Kiss Kiss Bang Bang' was far from convincing as a Japanese fisherman, when it came to stopping the end of the world, thankfully he did a splendid job.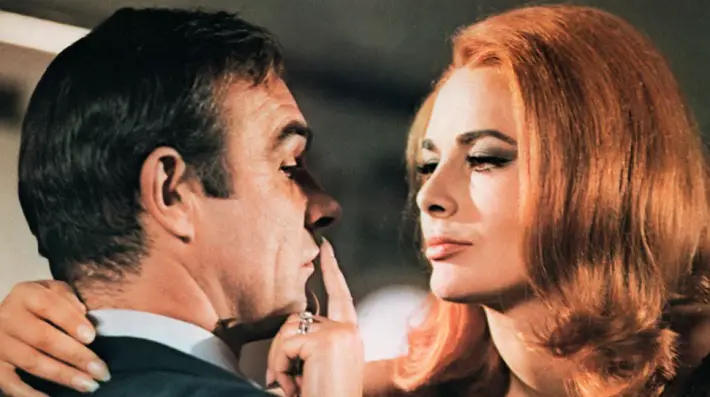 "A terrific mix"
One of the main set pieces is the still phenomenal Little Nellie autogyro. Production designer Ken Adam had heard about Barnes Wallis's work on a Radio 4 documentary, and before long one of his vehicles had been kitted out with all manner of guns. Barnes Wallis himself doubled for Connery, and his stunt work proves phenomenal as 007 takes on a load of enemy helicopters in one of cinema's best loved action scenes. John Barry's accompanying score remains the stuff of dreams.
Though You Only Live Twice could have done with tightening up, it's still a terrific mix of travelogue, action and class. The Blu-ray supporting features include Alan Whicker's fabulous set report, and Ken Adam's location films, including the scouting for that volcano at the finale, and construction of the interior at Pinewood.
Ernst Stavro Blofeld, this time played by Donald Pleasence, is of course the brains behind the space hijacks, and he did for piranhas what Jaws would later do for sharks; a dodgy bridge in his lair is a reminder of what happens to those who betray him.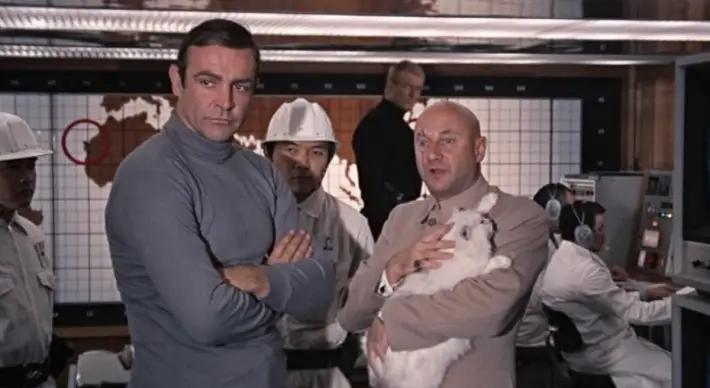 "Physical toll"
That finale inside the volcano is still one of THE set pieces of the 1960s, and the stunt work (including a young Vic Armstrong) is superb.
(As a side note, I once sent Vic, arguably Blighty's greatest action stuntmen and action directors of the past 50 years, a 1994 photo of him from casting bible Spotlight. He thought he looked like Max Bygraves).
Sean Connery was obviously far from happy with 007 by this point. I can only imagine the physical toll the saga must have taken on him by 1966 when the film was shot. With more than a few quid in the bank, and many a business project to tend to, he decided to call it a day and focus on other films.
Someone else would step into his shoes for the next movie, but as any Bond fan will tell you, this would not be Sean's final outing as Ian Fleming's "sexist, misogynist dinosaur".
You Only Live Twice is currently streaming on Amazon Prime