Thunderball (1965) – Film Review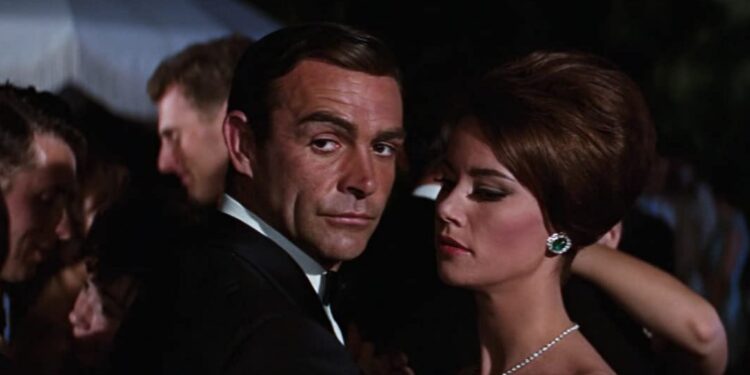 Cast: Sean Connery, Claudine Auger, Adolfo Celi
Director: Terence Young
Certificate: PG
by @Roger Crow
After the hat trick of the first trio of 007 movies, things went off the rails a little with movie four. By 1965, the franchise was a global money-spinner, but fatigue had started to set in. Little wonder given the fact there had been a new Bond movie every year.
Connery was one of the hottest stars in the world, and Goldfinger had set the bar so high, that topping it would be a vertigo-inducing feat. And after the aeronautics of Pussy Galore's Flying Circus, Team 007 decamped to Nassau, where James Bond spends a chunk of the movie underwater.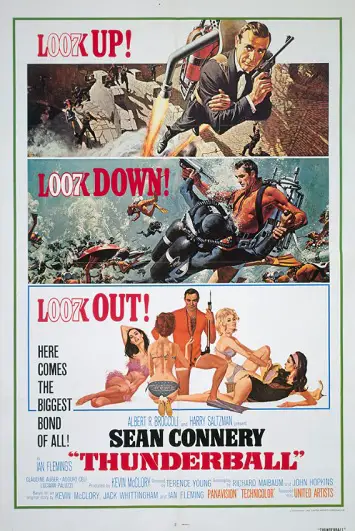 Following an impressive opening scene involving our hero and a jet pack, the first act drags as new enemy Largo executes a daring plan to steal two NATO atomic bombs while Bond detoxes at a health club. All of the cigarettes and booze from the first few movies would have taken their toll, but action at a health farm? One of many mis-steps in producer Kevin McClory's overlong, good looking adventure.
"Easy on the eye"
The casting is also hit and miss. Claudine Auger's Domino is fine, but Adolfo Celi's bad guy Largo is humdrum. He was dubbed by Robert Rietti, who also worked on McClory's remake, Never Say Never Again in 1983; Klaus Maria Brandauer's Largo was a far better bad guy, even if the revamp wasn't an official Bond.
Back to the original. While SPECTRE hold the world for ransom of £100million in diamonds, Bond races against the clock to stop Largo.
It's big, bold and that stunning opening song by Don Black, performed by Tom Jones is pure 007. Full on, in your face, or rather your ears, and as good today as when it was crafted 50-plus years ago.
John Barry does another terrific job with the score, and the underwater set pieces are brilliantly staged. But there's a feeling that's all there is. There's such an obsession with diving, it's a shame we don't get to see more of 007 on dry land. Yes, Nassau is very easy on the eye, but after a while it cries out for more plot and less submerged action. Not that it affected the box office as this was one of the most lucrative films of the era.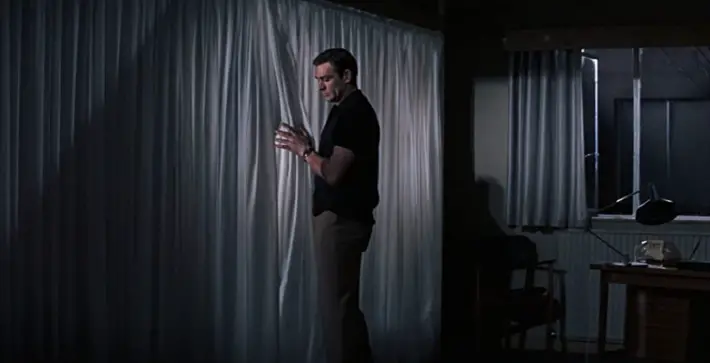 "Great finale"
Oh, and there's another Felix Leiter, a role re-cast three times in four films. Rik Van Nutter's okay as the CIA sidekick, but that's about all. Nutter didn't return for any more adventures, which was not too surprising.
There's a reason I hadn't seen Thunderball in more than 20 years. As a kid it was thrilling, and for many years we'd never seen anything like it. But aside from Connery, who is terrific throughout, it lacks charm and great dialogue. Had they trimmed 20 minutes and re-cast the villain, it could have been a better film, but at least there's a great finale involving Largo's stunning craft and a fabulous aerial extraction for 007 and his leading lady.
Though 'James Bond on his holidays' failed to float my boat, at least things improved with the next movie…
Thunderball is currently streaming on Amazon Prime