The Running Man (1963) – Film Review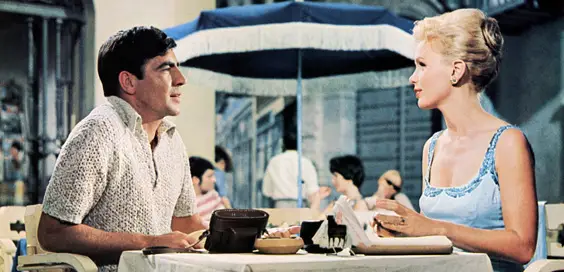 Director: Carol Reed
Cast: Laurence Harvey, Lee Remick, Alan Bates
Certificate: PG
by Sarah Morgan
Sorry Arnold Schwarzenegger fans, this is not a review of his 1987 Stephen King-inspired hit. Instead it's a very different affair.
Lee Remick – the token American star drafted in to drum up interest in Hollywood – plays Stella Black, who is introduced during a memorial service for her late lamented husband Rex. But as we soon discover, pilot Rex (Laurence Harvey) isn't dead – he faked his own death in a gliding accident in order to collect the insurance money and start afresh in South America.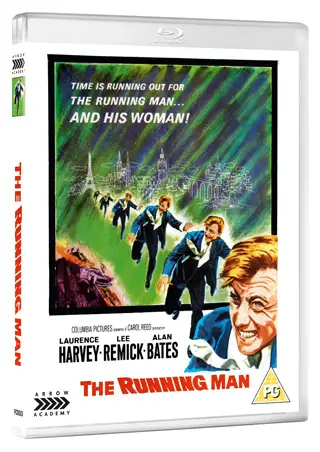 We see in flashback exactly why the couple opted for this course of events, and it does nothing to make viewers us with them – Rex certainly comes across as arrogant and with an ego the size of Canada; there's no humility or even an ability to admit his own failings.
"Entertaining enough"
Insurance man Stephen Maddox arrives to ask a few routine questions before the cheque is handed over. But as he's played by Alan Bates, we're aware he's going to turn up later and cause problems.
Sure enough, Maddox bumps into the couple in Spain after they have reunited. Rex has now assumed the identity of wealthy Australian sheep farmer Jim Jerome, and is planning on marrying Stella.
Maddox tags along with the couple, who want to keep him close in an attempt to work out whether he's worked out their secret. Meanwhile, Stella grows increasingly tired of Jim/Rex's self-centred behaviour and becomes close to Maddox.
The finale is quite predictable, but it's entertaining enough if not very demanding. It's certainly not indicative of the best work of director Carol Reed, who won an Oscar for Oliver! and also made such classics as The Third Man, The Fallen Idol and Our Man in Havana.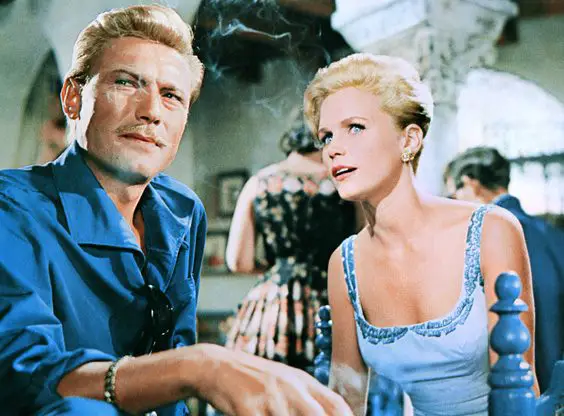 "Intriguing"
Harvey was at the peak of his powers at this time, but apparently he was difficult to get along with – he and Remick reportedly didn't get along, which perhaps explains why there is little chemistry between them.
Bates delivers a customary professional performance, and you can see why Stella feels drawn to his character.
The Running Man (which features a script by none other than John Mortimer) was a flop on its release, but it's a decent thriller. Does it deserve a reappraisal? Probably not, but fans of the three stars and Reed will find it intriguing.
Special features include an audio recording of Remick speaking about her career at the NFT in 1970 and a new documentary about the making of the movie; assistant director Kits Browning and script supervisor Angela Allen are among the contributors.
6/10
'The Running Man' is released on Blu-ray by Arrow Academy, £24.99