An Interview with Sir Geoff Hurst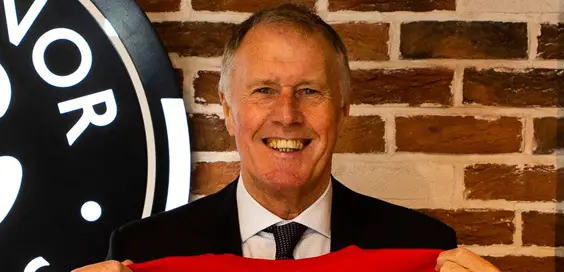 Sir Geoff Hurst
Interview
by Richard Jones
Sir Geoff Hurst will be forever associated with his achievements of July 30, 1966, when a player, a team, and a footballing nation, came of age. Of course, England won the World Cup that day, beating Germany 4-2 at the old Wembley to secure what is still the nation's only major trophy.
Hurst remains the only player to score a hat-trick in a World Cup final and is rightly considered as an icon of English and world football. On: Magazine caught up with Sir Geoff at the launch of the revamped Grosvenor Casino in Sheffield to see what he has to say on the state of the national side, his memories of Sir Alf Ramsay and Ron Greenwood, grass-roots football and coaching, and his short-lived cricket career…
What are your thoughts on the Nations League? Is it a 'real' trophy?
Yes it is. There is more meaning to it than friendlies. But I don't agree with the term meaningless friendlies anyway, because you can't develop players by not playing them at all and suddenly playing them in the World Cup finals. I think it's a step forward, and for England to get to the latter stages they beat Croatia and Spain in competitive games. I'm all for it, terrific. In the qualifying games over the last few years, England have played against some very ordinary teams. They qualify for the finals and then come up against the big boys, so it's a bit of a jump. Overall, with the management of Gareth Southgate and his squad, and staff, we've seen a major step forward. As was the case in our time, a lot of the credit has to go to the manager and his coaching staff, and that is so important in any walk of life. You look at the managers who are doing well in the Premier League and Championship, you realise how important it is to have the right people in charge.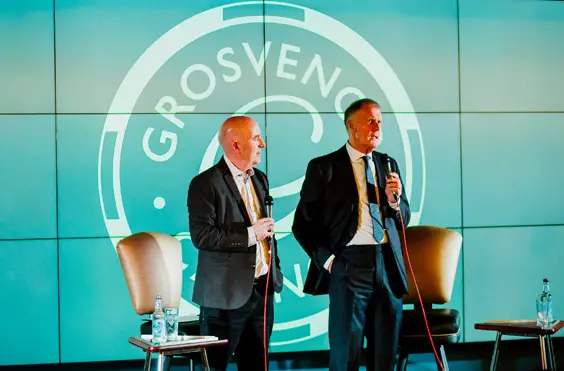 "Togetherness and team spirit"
Did you see this improvement in the national team coming?
Last summer took us all by surprise. In the last few tournaments we were knocked out by Iceland and in Brazil it was two games and out. It was astonishingly awful. So we have seen a resurgence. Last year, we were close to getting to the final. We gave away a bad goal, but if Harry Kane scores another in the first half you never know. What is surprising is that Gareth has put kids in who have hardly kicked a ball in the Premier League, which never happened in my time. The success is a great credit to what Gareth is doing.
Do you think this approach in bringing through youngsters in the national team will nudge along some of the Premier League managers to bring their young players along?
We have seen continuity as Gareth worked lower down with the kids, and he has had the opportunity to see the players and see what they are like as characters. Back to our World Cup-winning team with England, we had good characters, but this type of continuity is something that we haven't seen in the national team since Ron Greenwood, and then Bobby Robson and Terry Venables. Those last two, if you recall, came very close to winning the World Cup in 1990 and the Euros in 1996. So perhaps this continuity should have happened a while ago.
Do you think Gareth Southgate's success has shown he can adapt his side to different situations?
Tactically I think he has, yes. But I come back to another aspect – togetherness and team spirit. It's quite evident from the way the coaching staff and the players were talking and how they congratulate each other, that they want to play for England. There was an article a few months ago featuring Rio Ferdinand, Steven Gerrard and Frank Lampard – three of the best players we've had in recent years. With England, they said that they didn't sit on the same table as each other. And Ashley Cole also said recently that the team spirit wasn't very good. I realise more than anybody how important it is and I laughed last year when the England players were messing about on those inflatable unicorns. My two-year-old granddaughter had one at the same time. It's what you do to generate that great team camaraderie. That element shone to me more than how they played and what tactics they used. We've had some very good players since my time, but we've been unsuccessful. Now we've got some young kids with a little experience, and they're performing. So you can't give Gareth Southgate enough credit for what he has done… so far.
"There is a difference between coaching and managing"
In light of your work with McDonald's getting more coaches into the grass-roots game, what do you think is the state of coaching in the UK at the moment?
Twenty years ago, when we started working with McDonald's, there was a real shortage of coaches at most levels, certainly at grass-roots. We got people to go on their Level 1 courses, McDonald's paid for it and the FA put on the courses. The two coaches who have got to the Champions League final, Jurgen Klopp and Mauricio Pochettino, are fantastic coaches. My wife is in love with Klopp! We have seen success recently with Frank Lampard at Derby County and Aston Villa manager Dean Smith, and it's no coincidence that when a creditable person is managing the club, they do well. On one hand it's disappointing seeing the foreign coaches coming in, and I'm not sure whether British coaches are given enough opportunity to manage the big clubs. There are some good homegrown managers, like Sean Dyche, for example. But if there was an opportunity for him to leave Burnley and go to a club who spend £75million on a goalkeeper, who knows how he would get on.
Would Sir Alf have made a good manager in the current era?
Alf wasn't a coach, as such. Brian Clough also wasn't a coach. They weren't teachers, they were managers and the boss. I was fortunate to play under one of the best coaches we have had in this country, Ron Greenwood. Harry Redknapp will tell you he's the best coach he's ever worked with. He took me from a struggling midfield player to an England centre forward in two or three years. Ron believed that coaches coach players at club level to prepare them for England. All you need then is a tough disciplined manger, as Alf was, to get everything together and choose the right players and formation. It's no coincidence that we had three players at West Ham who were coached brilliantly by Ron, and then Alf took over with England. So there is a difference between coaching and managing. Sir Alex Ferguson is another example of a great manager.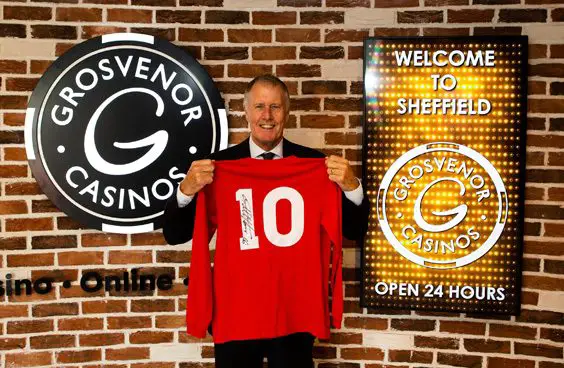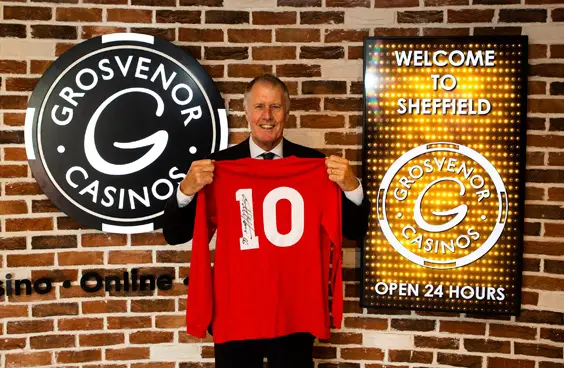 "It was the end of an era"
So do you have to have been a great player to make a great coach?
There have been lots successful coaches who didn't play at the top level. But we are seeing a bit of a change now, particularly with Steven Gerrard and Frank Lampard both doing very well in a short space of time. Frank has said he's well ahead of schedule of what he expected at Derby. But he's a good lad and grounded with his family background.
Do managers get enough time to prove themselves?
Nobody ever does. If someone has a great season, but then doesn't qualify for something the following year, they are looked upon as a failure, which is ridiculous. But that's the way sport goes. At the top level you don't get time to prove yourself. That's the rat race. At least they get paid off these days. I didn't at Chelsea. You wonder why some of them, who are multi-millionaires, want to put themselves through that. But you don't know until you try if you'll like it or not. I enjoyed being a manager, but got out of it back in the day because I earned more money in nine months messing about doing PR and other stuff, than I had managing Chelsea for a year. Also, with a wife and three kids to support, I had to go get a proper job.
Can you tell me about your short-lived cricket career? And do you think it's good for kids to try other sports or focus on one?
I played one first-class game which was detrimental to my career! I was messing around between the two sports. The big mistake I made was the cricket season doesn't finish until September, and football clubs are already training in July. So I turned up after the cricket, missed pre-season, and was fat and overweight. But I just enjoyed playing the two games. At some stage when I was close to doing well in either, I had to make my mind up. From then, the cricket days were gone and the bat was thrown away. It was the end of an era, as prior to that Dennis Compton and Willy Watson played top-class cricket and football for their countries. It's good when kids are young to play as many sports as they can. But maybe when they get in their teens, it's not good to play both cricket and football at the same time, not if they're at a reasonable level anyway.
Sir Geoff Hurst was speaking at the launch of Grosvenor Casino Sheffield, after a £1.5million refurbishment which includes the new Rich Energy Sports Lounge.