The Dark Half (1993) – Film Review
Director: George A. Romero
Cast: Timothy Hutton, Amy Madigan, Michael Rooker
Certificate: 18
by Sarah Morgan
There are very few truly original stories – they all tend to be a variation on a theme – and Stephen King's 1989 novel The Dark Half certainly has a very familiar feel.
The first modern horror novel I read was James Herbert's The Jonah, which focuses on a man tormented by a twin that should never have existed. Published eight years before King's tome, it carries a similar central theme.
The Jonah is one of Herbert's lesser works, probably sharing the same standing in his oeuvre as The Dark Half does in King's – it's entertaining hokum, and nothing more.
But while relatively few of Herbert's works have made it onto the screen, there have been a steady stream of King adaptations since 1976's Carrie became a runaway hit. Only a handful have been truly successful in terms of conveying the dread and terror evoked on the printed page – sadly The Dark Half is not one of them, despite having a strong cast and George A Romero, a horror director par excellence, at the helm.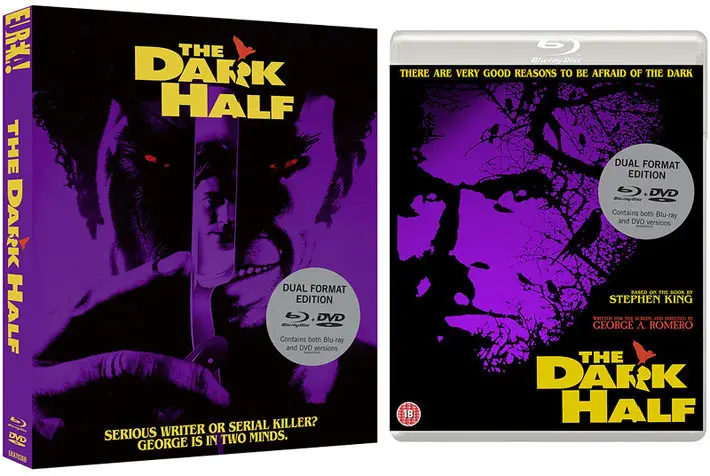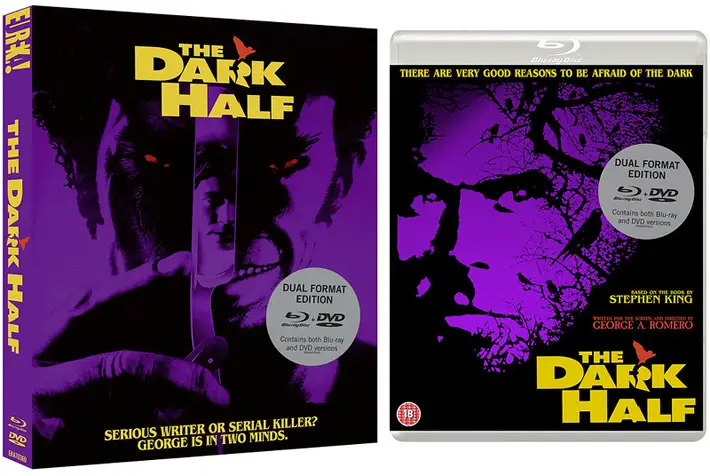 "Exposing the truth"
Timothy Hutton takes the dual role of author Thaddeus Beaumont and his alter ego George Stark. Beaumont, who has serious literary ambitions, also writes under the guise of Stark, a bestselling author of pulp novels.
Keen to hide Stark's true identity, Beaumont is horrified when he's confronted by a man who knows his secret and threatens to reveal it – unless he pays a price. Beaumont spoils his plan by exposing the truth himself, and that's when the trouble begins.
Stark, previously the object of his imagination, appears in the flesh and starts bumping off people Beaumont knows. Stark is apparently so angry about being written out of existence that he wants to persuade Beaumont to continue his work – or risk losing those he cares about and being framed for their murders.
But is Stark really a manifestation of 'the dark half' of Beaumont's personality, or the parasitic twin mistaken as a tumour and removed from his brain during his teenage years?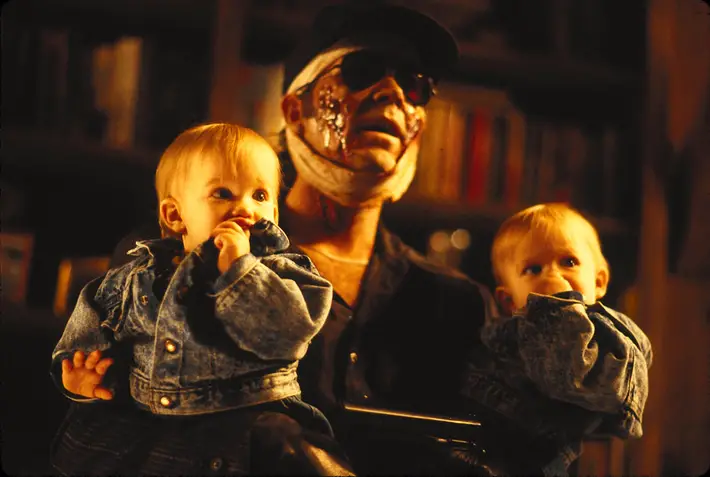 "Intriguing character"
The answer to that remains unclear in this somewhat muddy tale. It's also difficult to root for Beaumont because he's so wishy-washy. Stark – who is reminiscent of Dale Cooper's doppelgänger Mr C in Twin Peaks: The Return – is a far more intriguing character.
Amy Madigan co-stars as Beaumont's wife, while Michael Rooker steals the show as the sheriff investigating the murders committed by Stark; goodness only knows what the lawman's official report into the matter states.
Special features include a making of documentary (there are some very interesting stories about Hutton's on-set behaviour to savour) and a chance to see Jonathan Ross's profile of Romero originally broadcast as part of his Incredibly Strange Film Show series in the late-1980s.
1080p presentation of the film on Blu-ray (with a progressive encode on the DVD)
LPCM audio (uncompressed on the Blu-ray) and 5.1 DTS-HD MA audio options
Optional English SDH subtitles
Audio commentary with Writer/Director George A. Romero
George A. Romero episode of Son of the Incredibly Strange Film Show [38 mins] - documentary on the director originally aired on UK television in 1989
The Sparrows Are Flying Again! The Making of 'The Dark Half' [36mins] – Retrospective with George A. Romero, special make-up effects creators Everett Burrell and John Vulich, visual effects supervisor Kevin Kutchaver, actor Robert Joy, editor Pasquale Buba and more.
Deleted Scenes
A selection of behind-the-scenes and archival video material
Original Storyboards
TV spot
Original Theatrical Trailer
Reversible sleeve
Limited Edition O-Card Slipcase
Limited Edition Collector's booklet featuring new writing on the film by Simon Ward
'The Dark Half' is released on Blu-ray by Eureka, £17.99