Monkey Shines (1988) – Film Review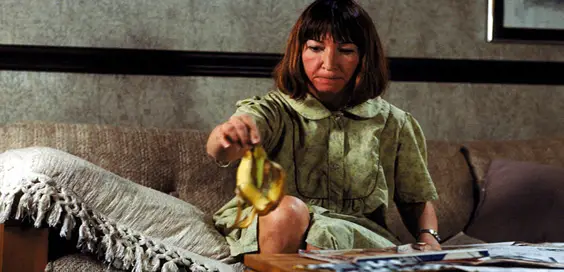 Director: George A. Romero
Cast: Jason Beghe, John Pankow, Kate McNeil
Certificate: 18
by Sarah Morgan
George A Romero. Mention his name and what springs to mind? Any self-respecting horror fan will probably be saying "zombies" right now. After all, this is the man who gave the world Night of the Living Dead and its sequels, which in turn have inspired heaps of TV and film projects featuring the shambling monstrosities ever since, including The Walking Dead.
To be honest, despite some memorable moments and scenes, I'm not a huge Romero fan; they tend to be a little overlong for my liking. I much prefer Romero's non-zombie work, such as the brilliantly inventive vampire flick Martin and the chilling Monkey Shines.
Based on the novel by Michael Stewart, the latter has been remastered for its forthcoming Blu-ray release; nevertheless, its low budget still makes it look like a 1980s US TV movie rather than a big screen release.
"Some smart special effects"
But that shouldn't put potential viewers off – yes, Monkey Shines is somewhat dated, but it still has a lot going for it, not least Stewart's original story, the performances of the lead actors and some smart special effects supervised by Romero's regular collaborator, Tom Savini.
Jason Beghe heads the cast as Allan, a once superfit law student who, after being hit by a truck, is confined to a wheelchair, paralysed from the neck down. After his girlfriend dumps him, Allan's scientist friend takes one of the monkeys he's been working with and has it trained to act as a support to his pal.
What nobody else knows is that the monkey, named Ella, has been injected with a secret formula that causes her to develop some extraordinary behaviours. I won't spoil things by revealing what, but suffice to say that Allan probably ends up wishing his friend had brought him a Labrador instead.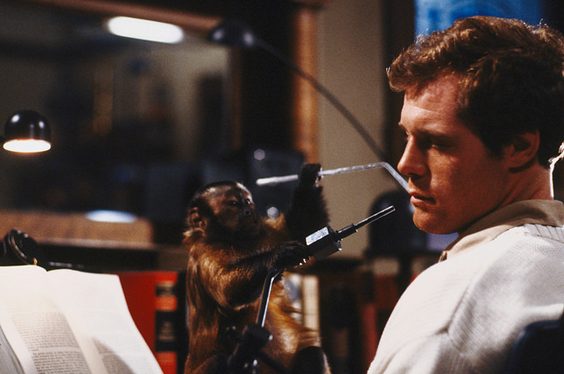 "Compelling"
Yes, it's a bonkers plot, but most horror films have those when you think about it. But it's difficult not to find the story compelling; trimming 20 minutes or so out of the running time would have made it even better, but as I've already suggested, Romero did seem to prefer making long films.
Joining Beghe in supporting roles are John Pankow, Kate McNeill, Joyce Van Patten, Janine Turner and Stanley Tucci – who, shock, horror, even has hair here.
The special features include an excellent making of documentary, which offers intriguing insights into some of the problems faced by using real monkeys who simply don't want to do as they're told. Thankfully, their behaviour didn't turn out to be quite as bad as Ella's.
6/10