The Hunt (2020) – Film Review
Cast: Betty Gilpin, Hilary Swank, Amy Madigan
Director: Craig Zobel
Certificate: 15
by @Roger Crow
I knew nothing of the controversial history of The Hunt, another jet black comedy horror from the Blumhouse stable. The film was shelved for a bit because of a real mass shooting, and then Covid meant its big screen performance was cut short.
Unlike The Invisible Man, one of the best thrillers of the year, this is lighter in tone, but also features a powerhouse turn from its female lead. I also knew nothing of Betty Gilpin, despite watching an episode of Glow, the wrestling series that helped make her name.
The opening gives us a little foreshadowing via a series of text messages, before we cut to a private jet and an atrocity that sets the tone for the rest of the movie.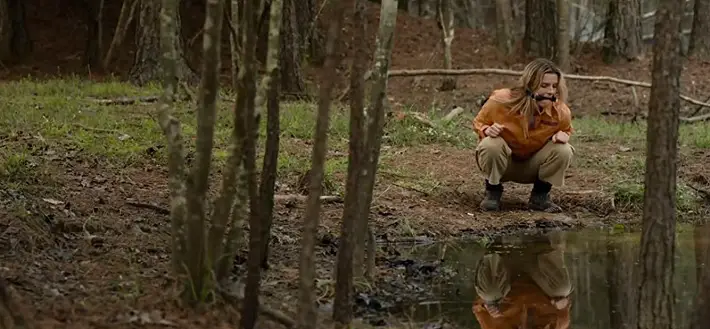 "Perfect slice of escapism"
We eventually cut to a field where a series of potential protagonists race to a container. So far, so Hunger Games. (Or, if you're a fan of vintage thrillers, The Most Dangerous Game, which provided the template for countless similar thrillers). But what's inside the box?
Well, that would be telling. Safe to say for the first few minutes, the people we think are going to carry the movie… don't.
Then, a dazed Crystal (Gilpin) wanders into a convenience store, and things really kick off. I'll not reveal too much, except to say that Betty Gilpin gives the sort of star-making turn that demands repeat viewing, a lot like Jodie Comer's Villanelle in Killing Eve. I had to watch one scene in a bunker repeatedly for her truly wonderful facial expressions. It's one of those PTSD-style turns that rises far above the familiar Katniss-esque trappings.
There is a glorious political subtext to the movie which is essentially the privileged vs the working class. While cineastes and academics might analyse it for years to come, on a Saturday night during one of the worst weeks of the last 10 years, for this movie lover it's the perfect slice of escapism.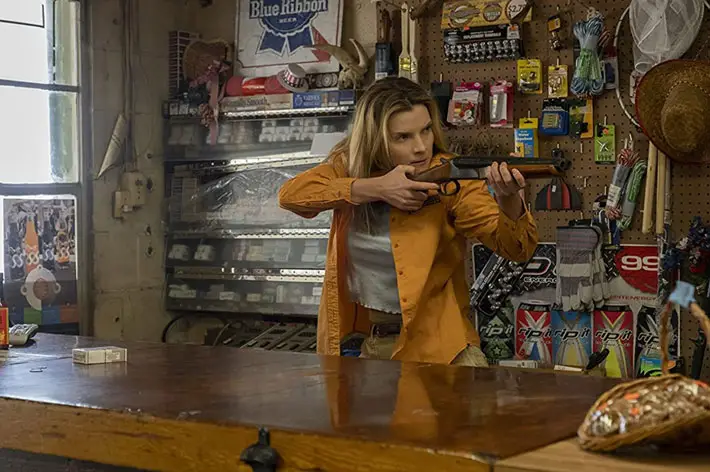 "Great antidote"
It's good to see Amy Madigan from cult 1980s rock and roll fantasy Streets of Fire, and a few other familiar faces amid the supporting cast.
While the third act may be pure Kill Bill, that's not a bad thing. It's far from perfect, but the 90-minute running time is spot on. For those who had to wade through hours of occasionally thrilling, but mostly depressing, misery in The Hunger Games saga, this is a great antidote.
At the risk of a possible spoiler, I've no idea whether Crystal will return for a sequel, but I'm guessing Ms Gilpin has already been fast tracked for another Hollywood thriller as a kick-ass heroine, hopefully with as much wit and intelligence as this full-blooded slice of escapism.
The Hunt is showing on Sky Cinema Premiere