Cars on Film by Giles Chapman – Review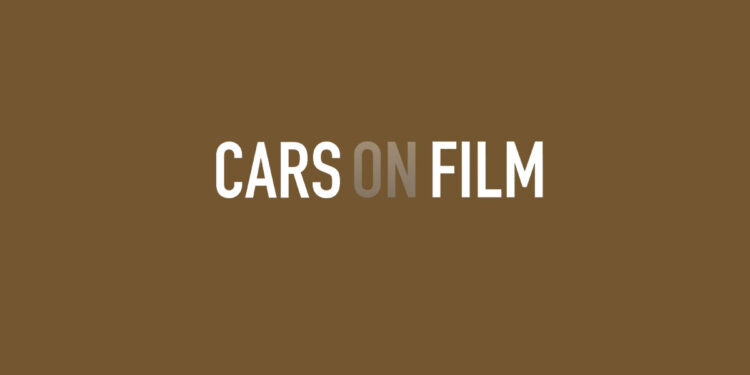 By @Roger Crow
If you love cars and you love films, then perhaps unsurprisingly Cars on Film is just the book for you.
Yes, that could have been the review in a nutshell, but the reason this tome is so much more interesting than most in its field is the diversity of the images. It could have been just a collection of stills from those much loved Back to the Future and the Fast and the Furious franchises, but this is a collection that goes far deeper than that.
Giles Chapman has spent a lifetime collecting car-related movie stills, and not just the obvious ones that all of us movie geeks have seen a million times over. It's the eclectic nature of this collection that tickles the interest.
Any book with a rare still from Judge Dredd (1995) is okay by me, as well as plenty of background blurb on its history. And there's a feast of similar movie/motor factoids that would leave Clarkson rubbing his hands with glee.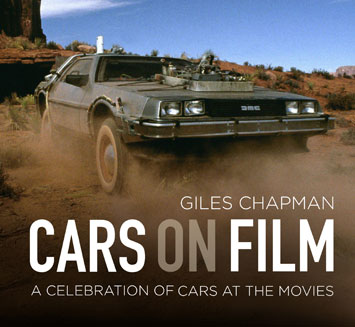 Obviously you can read it from cover to cover, but it's also great to jump to chapters at random, especially as many highlight long forgotten movies that deserve a return to the spotlight – or should that be headlights?
"Great addition to any coffee table"
It's also good to see some interesting juxtapositions, with UK comedy greats Sid James and Terry Scott on one page and Steve Martin and John Candy essentially complementing them on the other.
Naturally there's a peppering of Bond-related stills, including the stunning glacier chase from Die Another Day, one of the most underrated stunts from the series. (The less said about the invisible motor element the better).
It's fascinating that Giles ends with a bit of trivia about one of the motors from cult 1984 offering The Last Starfighter, and the fact it owes its legacy to Blade Runner. (Nice to know that after decades of analysing every frame of Ridley Scott's masterpiece, there's always something fresh to surprise me).
Cineastes and petrol heads alike will no doubt love perusing this volume after their Christmas dinner as they wade through a carpet full of wrapping to get that extra turkey sandwich.
The only thing missing, apart from a huge section on Mad Max (because I'm obsessed), is an index so fans can obviously skip to their favourite films.
That aside, it's a great addition to any coffee table. Or as Jeremy himself might say: "Possibly the best eclectic movie car book… In the WORLD."
'Cars on Film' by Giles Chapman is published by The History Press, £14.99