The Beauty Queen of Leenane – Review – Hull Truck Theatre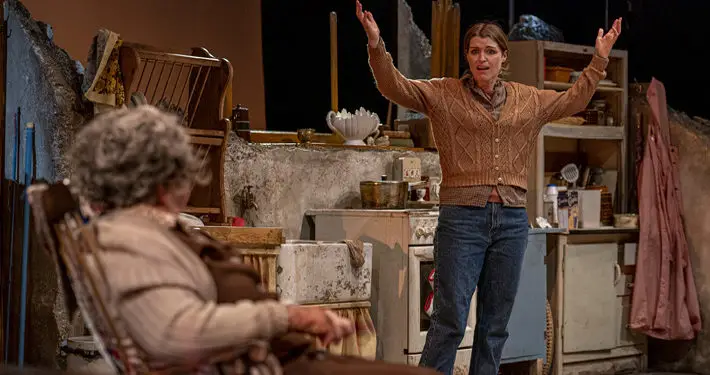 By James Robinson, October 2019
A sinister film of smoke hangs in the air as you enter the theatre ahead of Hull Truck's new production of Martin McDonagh's The Beauty Queen of Leenane. On stage a grim, stained kitchen emerges from what looks like the ruins of an old stone cottage: there are thick piles of rubble; the walls are half collapsed; the tops of the back door and the windows are ragged and missing.
This incredible set (by Sara Perks), along with the smoke and ominous music that rumbles through the auditorium all bring a delicious sense of foreboding before the play even begins: clearly what is about to transpire, though set in a remote town in rural Ireland, might just as well be taking place in Hell itself.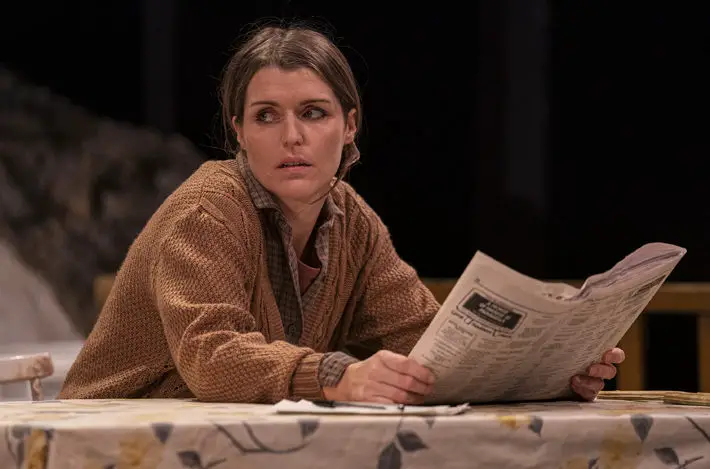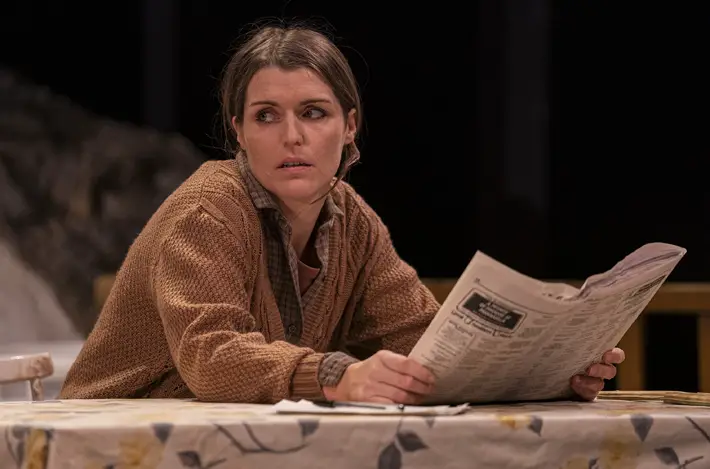 "Battle of wills"
This seedy kitchen is home to Maureen (Siobhan O'Kelly), a woman in her early 40s who, it quickly becomes apparent, has devoted her life to caring for her domineering mother, Mag (Maggie McCarthy). Mag lives for nothing more than sitting in her rocking chair, listening to the radio and drinking Complan. Unfortunately, she seems determined that her daughter live for nothing more than this either, so when a former sweetheart of Maureen's, Pato (Nicholas Boulton) returns from England, a brutal battle of wills between the two women is all but inevitable.
Maggie McCarthy is fantastic as the outwardly avuncular, inwardly poisonous old lady. This is a role that could easily descend into a cartoonish old battleaxe. Instead her manipulations are subtle; she undermines Maureen at every turn; every word she utters disguising an implicit criticism, whether this is about her choice of men or choice of biscuits. Yet she is also innocently dopey, a hapless old lady who clearly cannot look after herself and is terrified of being abandoned by her daughter.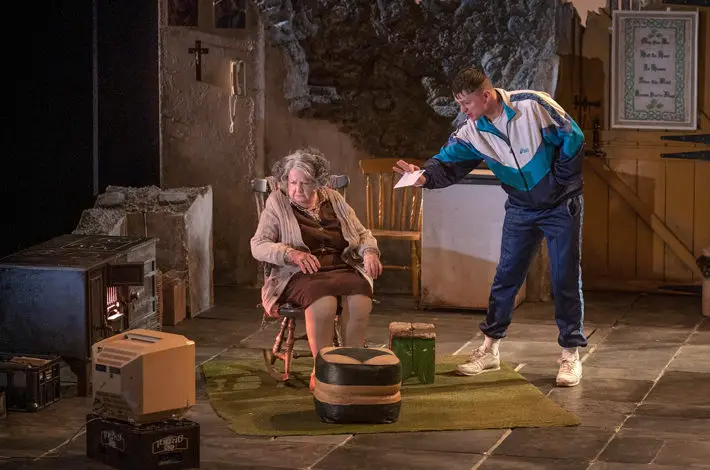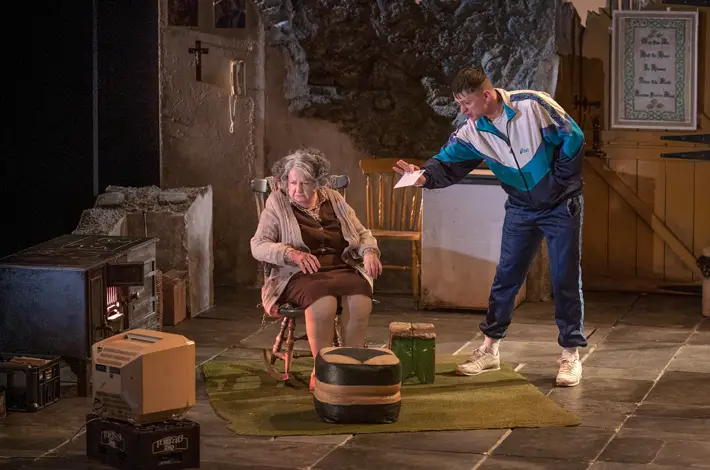 "Intense"
Likewise, Maureen's obvious desperation is offset by hints of a severe cruel streak. Her acts of defiance often come with an unsettling element of sadism, and as the play progresses it becomes less clear who is truly torturing who. It's this ambiguity that keeps the action compelling, although as you would expect from McDonagh, whose film work includes the award-winning black comedies In Bruges and Three Billboards Outside Ebbing Missouri, these relentless acts of microaggression are never less than darkly hilarious. Yet for all its caustic wit, this is a piercing depiction of a toxic relationship.
Lest things get too acidic, Laurence Pybus brings more straightforward comic relief as local teenager Ray, who turns up periodically to deliver letters from his brother, Pato. Pybus's performance is broader than the other three cast members, but his gormless character brings much needed lightness to what might otherwise have been an almost unbearably intense psychodrama.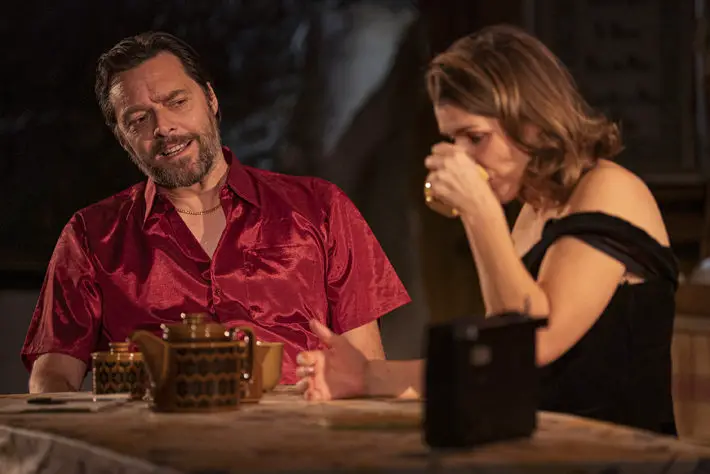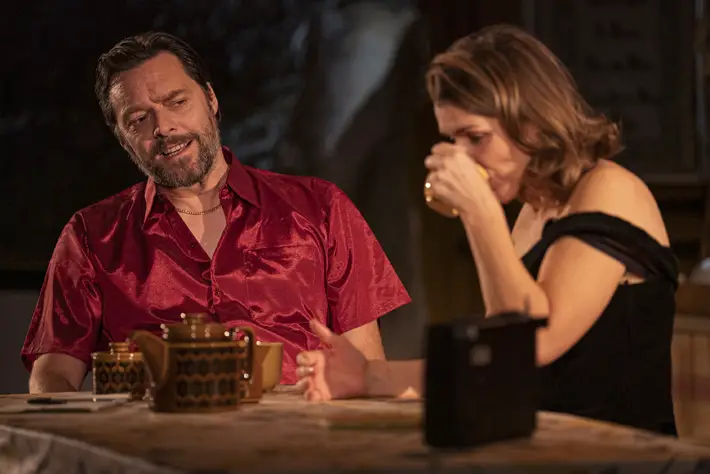 "Abrasive wit"
His role as messenger boy is one of the few elements that dates the play, which was first performed in 1996 and is apparently set contemporaneously. The mid-90s are probably the very last era when shenanigans involving undelivered post could plausibly drive any narrative. A pivotal misunderstanding in The Beauty Queen of Leenane could in 2019 be solved with the aid of a text message – even in rural Ireland. Nevertheless, it's testament to the quality of the performances and the élan of the plotting that the audience still audibly gasps at this hoary old plot device.
Martin McDonagh would go on to craft more sophisticated works, but The Beauty Queen of Leenane already displays the characteristic mix of abrasive wit, pathos, and shock that he would go on to become famous for.
This expert revival from Hull Truck, directed by Mark Babych, is mesmerising from the moment you walk into the theatre right through to the haunting and horrifying conclusion: a lurid tale of sex, violence, physical and emotional abuse that makes for a thoroughly enjoyable night at the theatre.