Director Mark Babych on The Beauty Queen of Leenane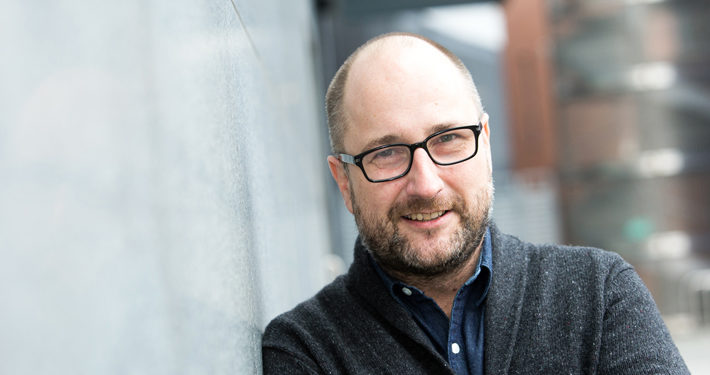 Hauntingly beautiful and blisteringly funny, The Beauty Queen of Leenane is a dark comedy thriller from the writer of the Golden Globe and Oscar winning Three Billboards Outside Ebbing, Missouri and In Bruges, Mark McDonagh. Director Mark Babych discusses the play, which is coming to Hull Truck Theatre in October…
What was it that drew you to The Beauty Queen of Leenane?
First of all, it's a fantastic story that grips the audience from beginning to end with its ability to blend humour and pathos. It features rich, surprising and relatable characters caught up in an extreme situation, building to a thrilling and tense climax. It's extremely funny, sad, brutal and deadly honest – a great night out to the theatre.
Are you a fan of Martin McDonagh's other works?
Yes, I'm a big fan of his writing. The Beauty Queen of Leenane is part of a trilogy of plays that also includes The Lonesome West and A Skull in Connemara, both of which I have previously directed. Beauty Queen is – I think – the pinnacle of the trilogy due to the depth of the characters and the story's substantial emotional punch. Amidst all the chaos McDonagh creates for his characters onstage, you have to really care about what's happening to these people and understand why they are driven to the lengths and extremes that they go to – he manages to do this brilliantly, like any great storyteller.
"A sobering reminder"
How do you think local audiences will resonate with the play?
Whilst the setting of the play is located in rural Ireland, I think our audiences will really relate to the sense of being distanced from the rest of the country, the sense of being isolated and, to quote a line from the play, the sense of being part of a place "where everybody knows everybody else's business". I think they'll love the down to earth and deadly humour, whilst being fascinated and drawn in by the relatable relationship between the elderly Mother and her daughter – who has been left by the rest of the family to care for her.
The play was originally set in the 90's, in what way is it still relevant for modern audiences?
More widely, I think the play speaks about England and the immigrant experience – how we as a nation have treated people who have come here to work and build a life. In our current political context, the play is a sobering reminder that the history of our nation is not always one of welcome and that history is not only very recent but sometimes extremely close to home.
What are you most excited for?
The audience reaction. I can't wait to hear them laugh and enjoy themselves as the comedic aspects of the story play themselves out, but then later be on the edge of their seat as the tale takes its thrilling twist. All of this would not be possible without brilliant actors and we are blessed with a truly terrific cast that are already delivering wonderful moments in the rehearsal room. Put them in front of an audience and there are going to be fireworks!
'The Beauty Queen of Leenane' is at Hull Truck Theatre,  3 Oct- 26 Oct