Three Billboards Outside Ebbing, Missouri (2017) – Film Review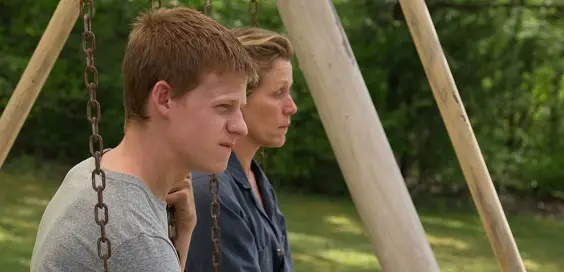 Director: Martin McDonagh
Cast: Frances McDormand, Woody Harrelson, Sam Rockwell
Certificate: 15
by Roger Crow
Mildred Hayes, like Fargo's Marge Gunderson, is a role many actresses would give their eyeteeth for. When Frances McDormand picks up an Oscar or BAFTA (or both) for the role (and she will take home a lot of gongs for this film in 2018), it will hopefully attract a new wave of interest in one of the best movies of the past 12 months.
Mildred has suffered an unimaginable personal loss, and when she arrives at the eponymous billboards in the opening minutes, she hatches an idea that drags the residents of Ebbing into a maelstrom of revenge and repercussions.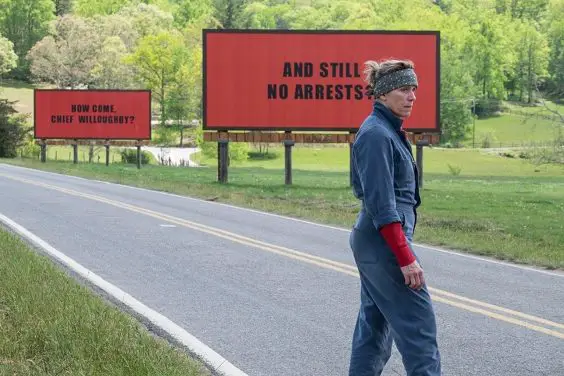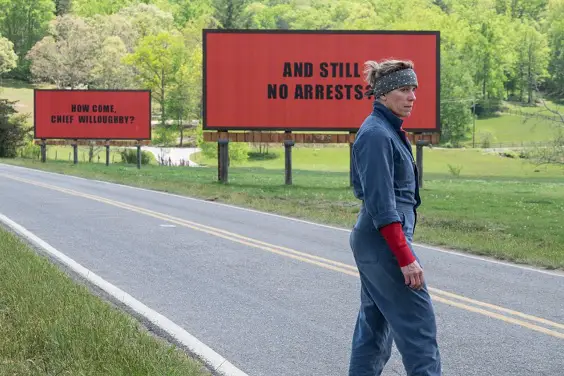 "Immersive drama"
Key to the developments are Sheriff Bill Willoughby (a terrific Woody Harrelson) and officer Jason Dixon (a powerhouse Sam Rockwell).
As with Fargo there are assorted peripheral characters who add light and shade to the proceedings. Peter Dinklage gives a typically wonderful turn as Mildred's suitor, while there is solid support from John Hawes, Abbie Cornish, Kerry Condon and Clarke Peters.
Writer/director Martin McDonagh, who memorably gave us the wonderful In Bruges, has created such an immersive drama, bursting with juicy dialogue and outstanding scenes, that it almost begs for a spin-off examining the lives of different characters in Ebbing. It worked for Fargo as an excellent TV series, so anything is possible.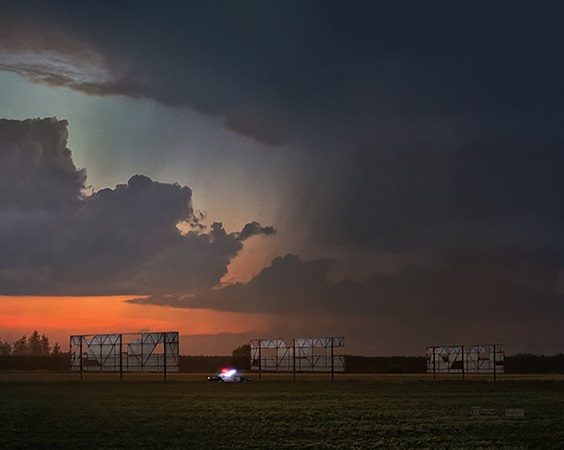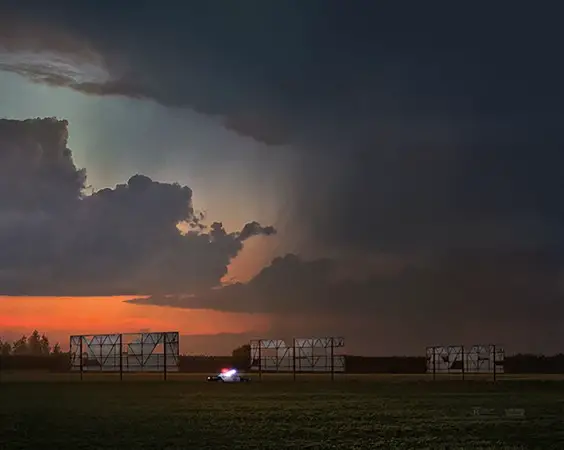 "Heartfelt"
And as with Fargo (the movie), Carter Burwell's score is a treat.
Okay, Three Billboards Outside Ebbing, Missouri may have a lot of Coen brothers in its DNA, but there are also echoes of 2017's excellent Wind River, from the atrocity at the heart of the drama to a heartfelt scene on swings.
Kudos to Film4 for providing some of the $12m budget. This is one of their best co-productions in some time, and when they take home Oscar gold this spring, let's hope it will pave the way for more projects this good.
Unmissable.
9/10