Wind River (2017) – Film Review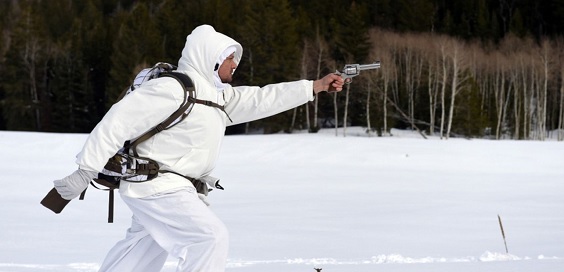 Director: Taylor Sheridan
Cast: Jeremy Renner, Elizabeth Olsen, Gil Birmingham
Certificate: 15
by Roger Crow
I know three things about Wind River before I settle into my comfy cinema seat. It was scripted by Taylor Sheridan, who penned Sicario and Hell or High Water (two of my favourite films of recent years), and stars one of my favourite actors, Jeremy Renner. Everything else is, aptly, a mystery.
As the movie opens, and I'm treated to vast snowy vistas at the Wind River Indian Reservation in Wyoming, we meet US Fish and Wildlife Service agent Cory Lambert (Renner). It reminds me of why I love cinema. You just don't get that same emotional impact on TV or (obviously) on your phone. And that wintry American landscape is a key character in this beautifully told, brutal, intelligent thriller based on a true story.
Lambert has a tragic past, a Native American Indian ex-wife and son. While hunting vicious wildlife he happens upon the body of a frozen woman with bare feet. Enter ill-prepared FBI agent Jane Banner (Elizabeth Olsen, Renner's co-star in the Avengers/Captain America movies).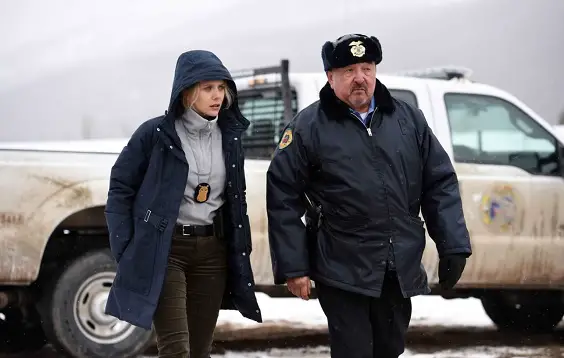 "Spiritual"
She's obviously in over her head and needs Cory's skills as a hunter who knows the area and the locals. Assisted by the wonderfully deadpan Ben (Graham Greene – Dances with Wolves), the story takes its time offering pieces of the jigsaw which slowly slot into place. It's not a film that feels in a rush, and director Sheridan keeps the attention throughout. Yes, there are action scenes, and a lot of footage of Renner on a snowmobile, which keeps the energy up when it could start to flag.
The most important thing here is the performances and the dynamic between Renner and Olsen. Obviously they gelled in the Marvel movies, but while she's all wide-eyed inquisitive and wet behind the ears, his face is a relief map of experience and buried pain. He's cut from the same cloth of iconic heroes of old like Steve McQueen and Harrison Ford in his prime.
Not sure about Nick Cave's soundtrack, which sounds like a drunk had stumbled into the recording studio when no one was looking, but it does add a spiritual element to the movie mirroring the Native American theme.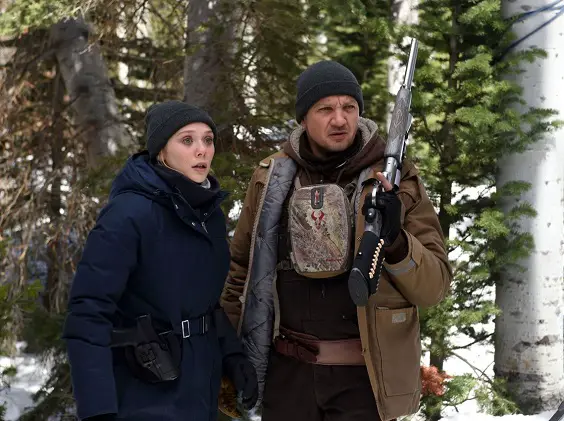 "Tension"
I'd quite happily watch this again as a double bill with Hell or High Water. Sheridan has a knack for crafting great thrillers with compelling characters, and if there's any justice, Renner should get an Oscar and BAFTA nomination for his turn. It's one of his best performances since The Hurt Locker.
Laced with humour to alleviate the tension, it ticks over beautifully with well realised characters and a breadcrumb trail that leads me and the audience further into the mystery. The movie closes with a chilling statistic about the fact the FBI does not have statistics on missing Native American women, whose numbers remain unknown. It could be preachy but isn't.
The fact I stay through most of the closing credits is testament to how good the film is. Some critics have called Wind River one of the best films of the year. I'd have to agree.
8/10