Blade Runner 2049 (2017) – Film Review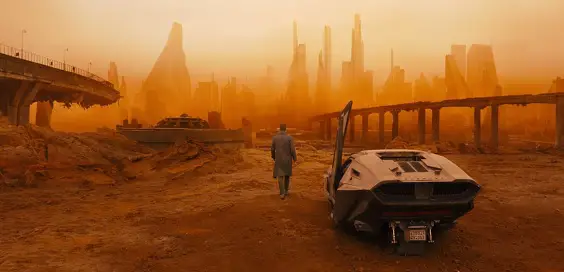 Director: Denis Villeneuve
Cast: Ryan Gosling, Harrison Ford, Ana de Armas
Certificate: 15
by Roger Crow
How do you follow one of the biggest cult films of all time? When tackling a sequel to Blade Runner, Ridley Scott's 1982 masterpiece about a detective hunting near perfect replicants, it seemed the answer was leave well alone. The story had been told; the box office returns had been hugely disappointing, but over the years it made its money back via re-releases, assorted cuts and assorted home sales.
Then, around five years ago, the rights were up for grabs, and it looked like Ridley would direct film two. But while he was busy with Alien Covenant, Canadian director Denis Villeneuve (maker of stunning trio Prisoners, Sicario and Arrival) was wisely hired to tell the next chapter in the saga of Rick Deckard (Harrison Ford).
Ryan Gosling is superb as Officer K, a cop (Blade Runner) retiring (killing) more replicants while reporting to Robin Wright's police chief Lieutenant Joshi. It's not long before he's investigating a riddle wrapped in an enigma after an opening showdown with Dave Bautista's formidable android antagonist. That's the thing with this movie. It's so full of spoilers that I daren't reveal too much about anyone or anything for fear of giving the game away.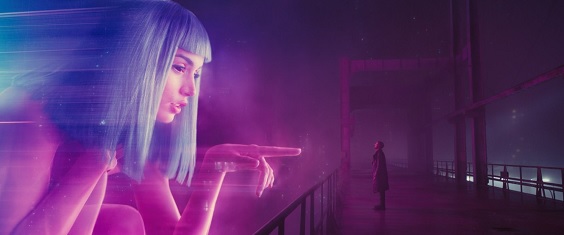 "Beautiful images"
As K embarks on his mission, blind replicant creator Wallace (Jared Leto) makes his moves like expert chess player Tyrell from film one (who he's clearly modelled on). The rest of the cast is excellent, from Ana de Armas and Sylvia Hoeks, to Mackenzie Davis, Carla Juri and Lennie James. Nobody gives a bad performance and master lensman Roger Deakins creates some of the most beautiful images you'll see this decade.
Unlike The Dark Tower, which shed a bright spotlight on nods to Stephen King's other work, references to the original Blade Runner and author Philip K Dick are far more subtle. A pot boiling on a stove might be just that, as could a wasp on a hand, or they could be integral references to Deckard's interrogation of replicant Rachael in the original.
The audio references are also a treat for obsessives like me. A familiar electronic hum here, a nostalgic whirr there. And then there's the soundtrack. Topping Vangelis's masterful original score was futile, but Hans Zimmer and Benjamin Wallfisch's booming notes and subtle chords offer a flavour of its predecessor without them sounding like a tribute band.
"Great story"
There are at least two great cameos, one created with CGI which slips into the realms of uncanny valley.
At times it reminds me of Tron Legacy, another relatively recent sequel to a cult eighties sci-fi classic. The difference here is a great story which twists and turns brilliantly. An obvious development early on becomes more complex as things develop. Thankfully I feel one step behind the storytellers instead of ten steps ahead like most movies.
And the finale, when it arrives after two and a half hours, is near perfect.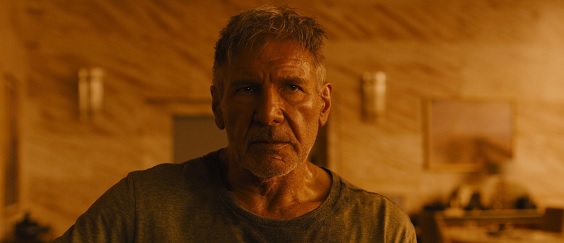 "Poetic closing"
This won't be for all tastes. The movie really takes its time, the polar opposite of popcorn tentpole crowd pleasers which aim for the lowest common denominator with fast cutting, nonsensical plots and inane characters. Those vistas, especially in 3D Imax, are also superb, with huge electronic billboards (including references to a French car company and the long defunct Pan Am – another Blade Runner throwback).
Like the original, the mood is also spot on. It has a smoky, late night jazz feel which sets up proposed sequels without feeling contrived. The second act could have been tighter, but that ending, like the original, is a terrific, poetic closing chapter to a bigger story.
Hopefully we won't have to wait another 35 years to see film three.
8/10