Henry: Portrait of a Serial Killer (1986) – Film Review
Director: John McNaughton
Cast: Michael Rooker, Tracy Arnold, Tom Towles
Certificate: 18
By Sarah Morgan
The world is seemingly obsessed with serial killers. How else can we explain the high number of documentaries, movies and books (both fiction and non-fiction) about them?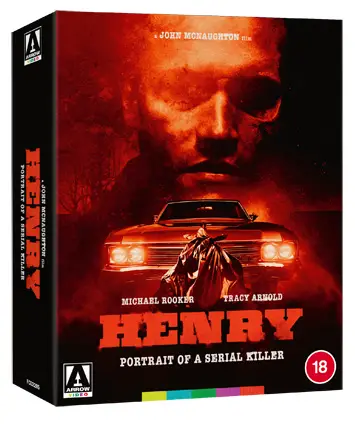 One of the most shocking and controversial films to feature the subject is Henry: Portrait of a Serial Killer. Originally released in 1986, it was inspired by the real-life case of Henry Lee Lucas, who claimed to have killed up to 600 people between 1960 and 1983. Many of his confessions were, however, later dismissed.
The film was directed and co-written by John McNaughton, and Henry proved to be an astonishing debut feature for both himself and the film's star, Michael Rooker.
"Terrifying"
The latter is now hugely familiar to cinemagoers due to his roles in the Guardians of the Galaxy movies and The Suicide Squad. But back in the mid-1980s, his anonymity and that of his largely unknown co-stars gave Henry a documentary feel, which makes it all the more terrifying.
The central character is depicted as a indiscriminate killer, one who seemingly feels compelled to take another person's life rather than being motivated by greed, jealousy or hate. In one scene he and his friend Otis are depicted bumping off a TV salesman who wouldn't give them a good deal on a new set, but apart from that, Henry appears to regard killing as just a regular part of life, like breathing and eating.
He does, however, form a bond with Otis' troubled sister Becky, and we hear about his appalling childhood, both of which offer some sort of redemption and explanation for his behaviour, but by the time the end credits roll, we're left in no uncertain terms of McNaughton's views – that murderers are simply vile and deserve no sympathy.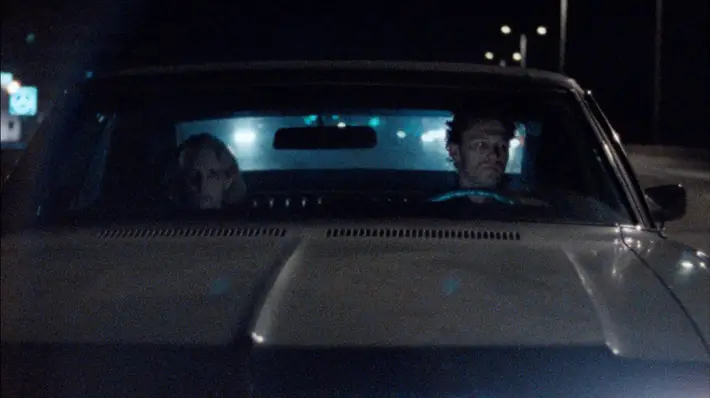 "Insight"
The director is possibly also trying to make the viewer disgusted with themselves for finding some sort of entertainment in the serial killer genre by making his film as downbeat and depressing as possible.
Ahead of its UK release, the project faced difficulties from the then-censor James Ferman, who demanded certain cuts be made, most notably to a scene involving a Clockwork Orange-style break-in at a suburban family home. Among the special features, McNaughton can be heard discussing them, giving a fascinating insight into the problems the film faced.
Almost 40 years since its creation, Henry: Portrait of a Serial Killer remains a tough watch, albeit a brilliantly acted, thought-provoking one.
LIMITED EDITION BLU-RAY CONTENTS:
• Brand new 4K restoration from the original camera negatives, approved by John McNaughton
• High Definition Blu-ray (1080p) presentation
• Original 2.0 stereo mix and 5.1 DTS-HD Master audio
• English subtitles for the deaf and hard of hearing
• Reversible sleeve featuring original and newly commissioned artwork by Eric Adrian Lee
• Limited edition 60-page booklet featuring new writing by Shaun Kimber, Peter Vronsky, Alexandra Heller-Nicholas and Julian Petley
• Booklet containing the original storyboards for Henry: Portrait of a Serial Killer
• Double-sided fold-out poster
• Six collector's postcards (Limited Edition exclusive)
DISC ONE – FEATURE & EXTRAS (4K ULTRA HD BLU-RAY):
• Brand new 4K restoration from the original camera negatives
• High Definition Blu-ray™ (1080p) presentation
• Brand new audio commentary by John McNaughton & Steven A. Jones
• Two archive commentaries by John McNaughton
• Scene specific commentaries with John McNaughton and critic Nigel Floyd
• Deleted scenes and outtakes
• Original script
• Original theatrical and 30th anniversary trailers
• Image gallery
DISC TWO – BONUS DISC (BLU-RAY):
• Portrait: The Making of Henry, a 50-minute behind-the-scenes documentary
• In Defense of Henry, an appreciation by Joe Swanberg, Kim Morgan, Jeffrey Sconce, Joe Bob Briggs and Errol Morris
• Twisting the Lens: The Diegetic Camera and Voyeurism in Henry, exclusive new documentary with John McNaughton, Adam Rockoff, Anna Bogutskaya and Jonathan Rigby discussing killers behind cameras
• Henry vs. MPAA: A Visual History, the story of the struggle to get Henry into North American theatres
• Henry at the BBFC with Stephen Thrower, discussing Henry's troubled history at the hands of the British censors
• John McNaughton on Henry: Portrait of a Serial Killer, exclusive new interview with John McNaughton and Stephen A. Jones, conducted at the time of Henry's UK premiere in February 1990
• Interview with John McNaughton, from 1998
• It's Either You... Or Them: An Interview with Joe Coleman, the artist behind Henry's legendary original theatrical release poster
• John McNaughton in conversation with Nigel Floyd, interview from 2003
• In the Round: A Conversation with John McNaughton, conducted by Spencer Parsons in 2016
Henry: Portrait of a Serial Killer is released on 4K Ultra HD by Arrow, £34.99