The Persuaders! Take 50 – Review By Tony Greenway
On paper, The Persuaders! looked like a sure-fire TV ratings smash. The pitch must have gone something like this: two slightly ageing, bickering playboys — one British, one American — would fight crime in dazzling European locations, while splashing their cash in casinos, romancing beautiful women, guzzling crates of champagne and wearing outlandish 1970s fashions. Sometimes they would do all of these things at once before zooming off in appropriately fast cars. What was not to like?
"Plenty," thought Roger Moore, the man who was destined to become one of the show's stars. Moore had already been in a number of long-running television series — including The Saint — and, in 1970, was in no hurry to be tied to another. Besides, he had big screen ambitions and there were rumours that he was being wooed to play James Bond. Yet cigar chomping TV mogul Sir Lew Grade — the man behind ITC, the company that made a string of cult television hits including The Saint, The Prisoner, and Thunderbirds — wasn't going to let him off the hook so easily.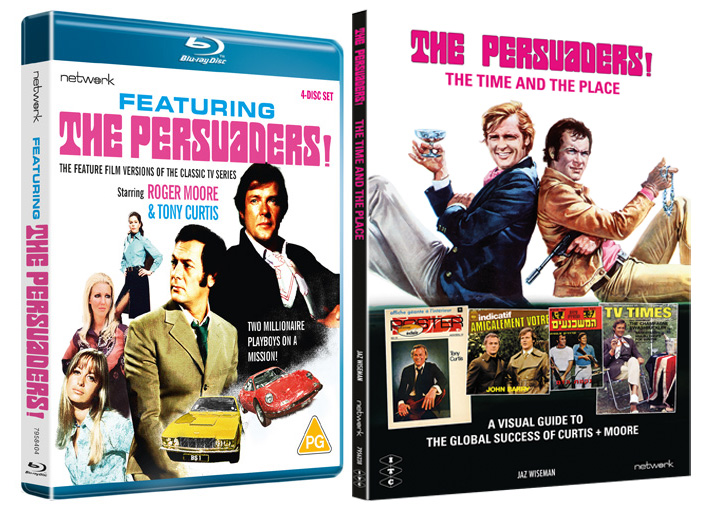 "Real chemistry"
Grade approached Moore and broke the news that — congratulations! — he would soon be co-starring in a 24-episode action series called 'The Friendly Persuaders', based on a Saint episode where Simon Templar teams up with a Texan adventurer. Moore was pencilled in to play the aristocratic Lord Brett Sinclair who tackles crime alongside a brash American tycoon, yet to be cast. Good-natured bants and fist fights — with each other as well as the bad guys — would ensue. Viewers would love it.
"But Lew," objected Moore. "I don't want to do it."
"The country needs the money," puffed Grade. "Think of your Queen."
So with Moore semi-reluctantly on board — and the title changed to The Persuaders! (with an exclamation mark) — the search was on for the man who would play Lord Sinclair's US sparring partner: self-made millionaire, Danny Wilde. Rock Hudson and Glenn Ford were considered for the role, but in the end Grade plumped for Hollywood legend Tony Curtis, who turned Wilde into a smart-mouthed, Bronx-born oil tycoon.
There's a lot to like about The Persuaders!, which premiered on British TV in 1971. For starters, Curtis + Moore — their names appear in the credits in that style and order — have real chemistry, even though there were reports that the pair didn't get along off set. The famously laid-back Moore was content to hit his marks, say his lines and try not to bump into the furniture, while Curtis was more jittery and prone to take issue with any dialogue or direction that he didn't like. That antagonism, which both men played down in their later years, comes over nicely on screen. But they also have a sense of camaraderie — and even affection.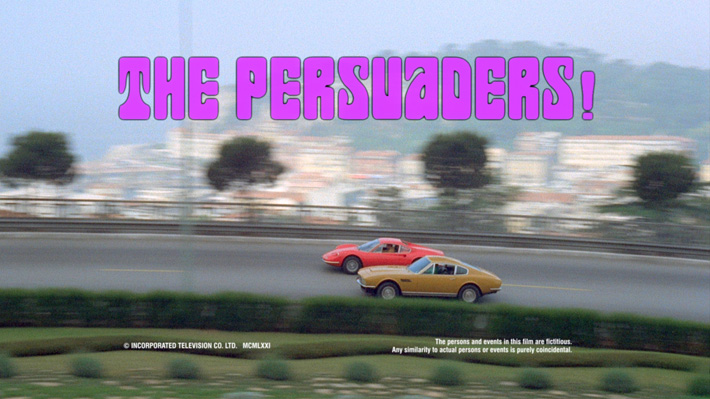 "Thrilling"
The locations are fabulous. In The Saint, Moore rarely left Hertfordshire's Elstree Studios, which doubled unconvincingly for the likes of Venice, Rome and Monte Carlo; but in The Persuaders! all the action really was filmed in sunny Italy and France, and — less impressively — a rainy, autumnal England including, bizarrely, Brighton in one episode. For the most part, Lew Grade's money looks well spent.
Incredibly, Curtis is plainly doing a lot of his own stunts, whether it's somersaulting off a trampoline or climbing up the outside of a tall building (it wouldn't happen these days). Then there's the show's kitsch style. Sinclair's Bahama Yellow Aston Martin and Wilde's red Ferrari Dino have become indelibly linked to their characters; and it's even possible to grow fond of the appalling Seventies fashion crimes on display, which somehow seem less heinous these days. We're talking frilly shirts, cravats, monster bow-ties and flared trousers, and Curtis's penchant for wearing driving gloves. He even washes his hands with them on at one point.
And then there is the icing on the cake: that ear-worm of a theme tune which is, officially, The Greatest Theme Tune in the History of Television (oh, look — it just is, OK?). It's an elegant, elegiac, haunting, synth-heavy waltz by the great York-born Bond music maestro John Barry, which manages to be both mournful and thrilling at the same time. It gives The Persuaders! rather more gravitas than it deserves, because the scripts have a habit of veering off into predictable silliness, underscored by Ken Thorne's less memorable incidental cues.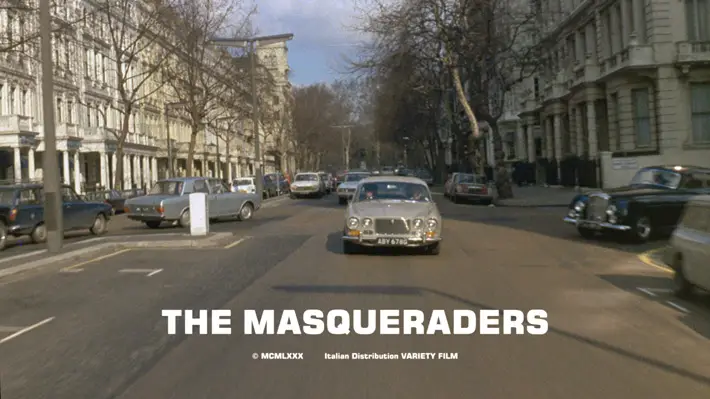 "Wondrous"
Gritty and serious the series ain't, although some episodes (notably 'Angie, Angie') lean more heavily on drama than comedy. For instance, in the very first Persuaders! outing, Judge Fulton (Laurence Naismith) — the man who gives Sinclair and Wilde their missions — berates them for being contemptible, foolish, jet-setting wasters who lead sad, empty lives. It's suggested that doing good fulfils and redeems them, but this almost poignant plot point is never explored in any detail. The temptation to revert to slapstick seems just too great.
Now, to celebrate the 50th anniversary of The Persuaders!, Network has released a curious limited edition five disc Blu-ray set. Instead of featuring all 24 episodes — which, to be fair, it already did for the show's 40th anniversary — this one is comprised of eight feature films called The Persuaders!, Mission: Monte Carlo, London Conspiracy, Sporting Chance, The Switch, The Last Appointment!, Death Becomes Me and The Masqueraders. All are presented in wondrous high-def widescreen glory. You can practically feel the sun beating down on the Côte d'Azur locations.
Yet there's no getting away from the fact that each film is made up of two TV episodes, so there's always an awkward, jarring moment in the middle when the story crunches gears and the plot turns into something else entirely (plus Curtis's hair colour can change from early episode black to later episode grey).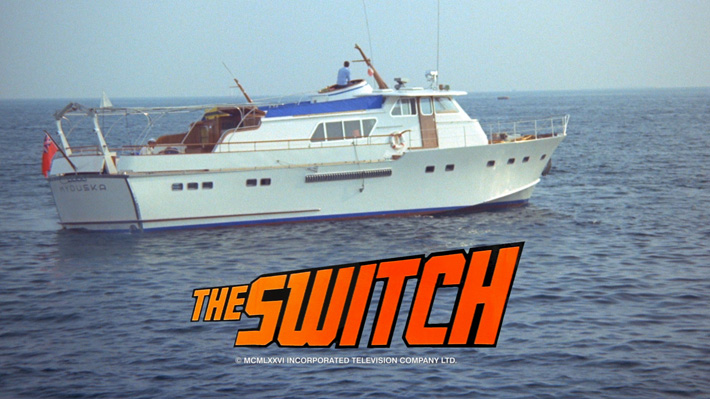 "Lavish"
Aficionados will know that Mission: Monte Carlo, London Conspiracy, Sporting Chance and The Switch were released as feature films in some territories in the 1970s (the first three were also available on video); but the others never saw the light of day in English, so this Blu-ray presentation does right that wrong. That still leaves eight episodes unaccounted for, however, which is a pity; but the technology and care that has been used to remaster the films makes them a more satisfyingly lavish viewing experience.
Material from The Persuaders! 40th anniversary event is also featured, and includes an entertaining Q&A with Roger Moore and Barry Norman (whose dad, Les, directed six episodes), and some behind-the-scenes background about the Blu-ray remastering process. There's also a brilliantly blunt 2006 interview with a typically outspoken Tony Curtis, who amuses himself by remembering how he called Joan Collins the c-word to her face during filming (she wasn't impressed, apparently); and a splendid 140-page book from The Persuaders! guru Jaz Wiseman, detailing the show's treasure trove of merchandise and memorabilia. Best of all, two episodes are presented as they would have been seen in 1971, with commercial breaks featuring adverts for Hai Karate aftershave (hello Valerie Leon!), Mr Kipling's fondant fancies (fact: they were exceedingly good) and the PG Tips chimps riding racing bikes. Different times.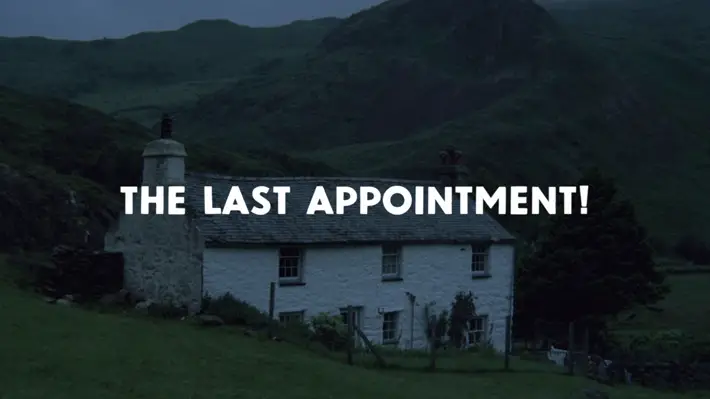 "Frozen in time"
It turned out that The Persuaders! wasn't a sure-fire TV ratings smash — or, at least, not in America where it really mattered. In Europe, it was a huge hit with viewers, but in the US it went up against Mission: Impossible in a prime time slot and suffered accordingly. Moore went off to be James Bond, and although there was talk of replacing him with Noel Harrison (singer of 'The Windmills of Your Mind' and son of Rex Harrison), Lew Grade decided to cut his losses and pulled the plug on a second series.
Over the years there's been speculation about a big screen reboot. Hugh Grant as Brett and Robert Downey Jr as Danny, anyone? No? Fair enough. Both are too old now, so that ship has sailed. And do you know what? Maybe that's how it should be, because nothing can come close to the lightning-in-a-bottle star wattage emitted by Curtis and Moore at the height of their powers. So it's probably better to remember Brett and Danny frozen in time, in their cravats and Crimplene, racing their Aston Martin and Ferrari Dino along the French Riviera to the sound of John Barry's pounding theme tune. Bickering as they go.
The Persuaders! Take 50 includes:
● 140-page book ● The full presentation of Network's critically-acclaimed 50th anniversary VOD celebration
● Overture: 1971 presentation with commercial breaks
● The Persuaders! 40th Anniversary Event: Featuring a Q&A with Roger Moore and Barry Norman plus some behind-the-scenes background to the event
● Greensleeves: 1971 presentation with commercial breaks
● Tony Curtis – The Persuader!: An in depth interview from 2006
● Eight movies reconstructed in widescreen from restored High Definition masters
● A brand-new 140-page book with merchandise and memorabilia
The Persuaders! Take 50 is released on Blu-ray by Network, £50