Mission: Impossible – Fallout (2018) – Film Review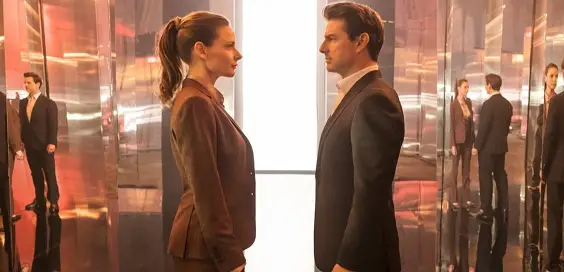 Director: Christopher McQuarrie
Cast: Tom Cruise, Rebecca Ferguson, Henry Cavill
Certificate: 12A
by Roger Crow
The previous Mission: Impossible movie, Rogue Nation, is one of my favourite films of the past decade, a brilliant mix of comedy, action, thrills and internecine shenanigans. Okay, it didn't help that bad guy Sean Harris looked just like Sean Lock, but that aside, writer/director Christopher McQuarrie did a terrific job of juggling the assorted set pieces and penning some priceless dialogue. Little wonder producers Cruise and JJ Abrams rehired him for part six, a gloriously OTT blockbuster best seen on the big screen.
This time Ethan Hunt and the usual suspects are mixed up in a plot involving arch villain Solomon Lane (Harris) and newcomer the White Widow (Vanessa Kirby). The first half is bursting with more twists than a fusilli factory, and though it gets bogged down a little with viewers wondering who's the good guy/girl, things settle down by half way.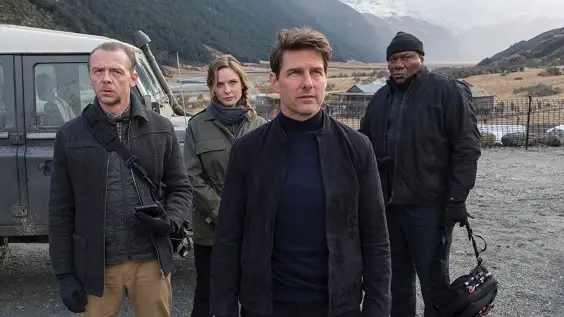 "Athletic assassin"
As ever Cruise turns things up to 11 on the DIY stunt scale. Throwing himself off buildings and motorbikes; hanging around on top of Tate Modern; performing a HALO jump, and flying a helicopter. I can only imagine the nightmare the insurers had signing off on this film.
As a big fan of the franchise, it's great to see threads from previous movies tied up, and witness the return of Michelle Monaghan as Hunt's wife from MI3. As usual, Ving Rhames doesn't have much to do, but he brings a sensitivity to the movie, and while I'd like to have seen Jeremy Renner back on board, there's clearly just enough characters to make the story work.
The addition of Henry Cavill as shady agent August Walker adds a heft to the production. He also provides a dry humour and a manic intensity that helps lift the movie. Vanessa Kirby is a terrific femme fatale, while my obsession with Rebecca Ferguson shows little sign of abating. Her athletic assassin Ilsa Faust is worthy of a spin-off movie. And, as ever, Simon Pegg proves to be the saga's other MVP. His Benji adds a perfect mix of comic relief and gravitas.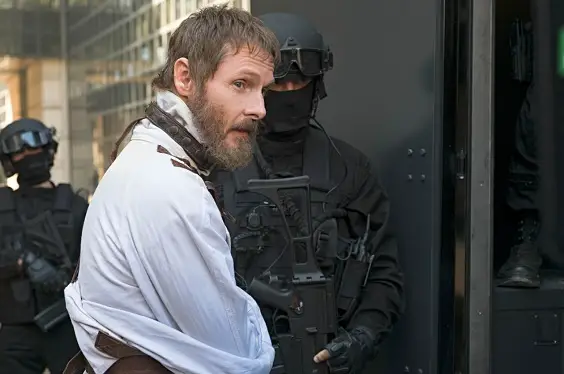 "Vistas"
As for Angela Bassett, she never gives a bad turn, though it feels like she's wandered in from the set of those awful Gerard Butler Olympus/London Has Fallen movies as the government suit.
Fans of Ronin will be reminded of Robert De Niro's thriller, merely because of the best Parisian car chase staged since that 1990s offering, while art house movie fans will recall Alan Resnais' 1961 offering Last Year at Marienbad during one scene.
There are also echoes of Stallone's popcorn classic Cliffhanger, but deja vu aside, safe to say Fallout is very much its own film. Pushing Cruise and the filmmakers to their limits, it might take a couple more watches before I can compare it to the sublime Rogue Nation (the screening I saw was a little grainy, so it may look better on HD TV), but those vistas in the third act certainly made it worth the price of admission.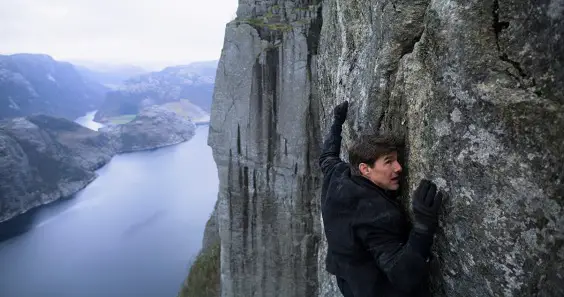 "Superb entertainment"
With a pulse-pounding Lorne Balfe score and snappy editing (the end of the Parisian bike stunt deserves a round of applause), this is superb entertainment which even manages to squeeze 'MI6' into the script, as I hoped it would years ago.
A nice meta touch as the franchise's acronyms finally caught up with the real world's UK intelligence branches.
Who knows whether Cruise will decide to call it a day, or press on with a seventh movie? But if he does, safe to say at least one punter will be happy to hand over their cash for MI7 on day one.
8/10