An Interview with Eric Bloom of Blue Öyster Cult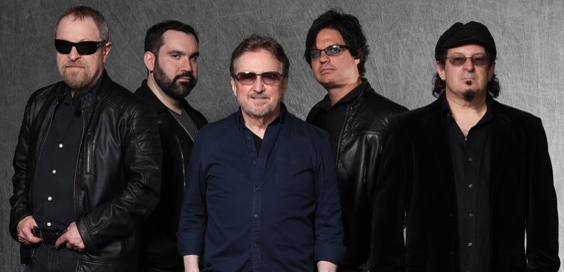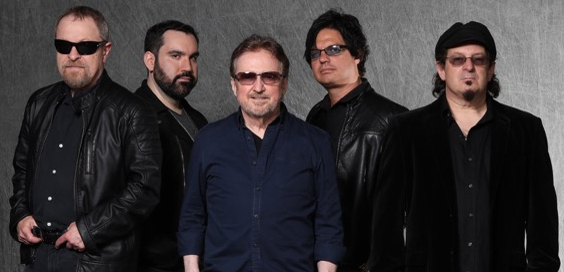 Seasoned rockers Blue Öyster Cult are best known for their 1976 hit single '(Don't Fear) The Reaper' which still gets a lot of radio play. They remain one of the hardest working bands around and have just commenced a mammoth tour, running right through 2019 and including a set of UK performances. David Schuster chatted with Eric Bloom, lead vocalist and guitarist, about touring, a long-awaited studio album and why JK Rowling should read On: Yorkshire Magazine…
How's the tour going so far?
We play live so much that we don't really think of it as touring; we just go out and work. It's still something we enjoy doing, except for the travel. We've got a show in Las Vegas on Friday 15th, then we leave for the UK on Tuesday. If we could be like Star Trek and beam ourselves over, that would be great! We're doing the British run on a bus, which I imagine will be a different kind of travel. When we're in the US we tend to fly, but it should be fairly painless, it's up to your weather of course!
2019 marks the 45th anniversary of the release of your influential record, Secret Treaties. Will you be majoring on tracks from it in your set list?
Yeah, you know, we always play a few tracks from it, as it seems to be a fan favourite. We're going to do a few songs from that album, for sure. We're not going to play it all through, though we did think about it.
"We're working on stuff right now"
Vampires are one of the enduring themes within your music, most especially 'Nosferatu'. Will you get chance to visit Whitby, in Yorkshire, where Bram Stoker wrote and set key scenes in Dracula?
We've always been interested in that subject matter, mostly through your Hammer films, you know, the originals, going all the way back to the silent films of Lon Chaney, and the creature films. I wasn't aware of Whitby, but no, usually we're just in the UK to work, so we only have the day time before a show to look around. Unfortunately, straight after Manchester, we fly home, and then we have some gigs almost immediately.
It's been a long time since you released your last studio album, Curse of the Hidden Mirror, back in 2001. Do you still write and work out new material as a band?
Yes! We're working on stuff right now and we hope to have something out within a year. Our management is talking to the record label, but it's still a work in progress, so we won't be playing it live just yet. Myself and Buck [Dharma, lead guitar for Blue Öyster Cult] also played with Albert [Bouchard, the band's ex-drummer, and one of the founding members] on the Spirits Burning musical collective. We've got a good relationship with Albert; about a month ago he came out and did 'Cities on Flame' with us.
"Now we're back to vampires"
I believe that JK Rowling is a big fan. Have you thought about writing a track for one of the Fantastic Beasts films?
I believe she is, though we've never met her. When she wrote the Career of Evil book, [One of the Cormoran Strike novels, that Rowling wrote under the pseudonym Robert Galbraith, featuring Blue Öyster Cult lyrics in the plot] she sent us all an autographed copy. We've written movie music before, so we'd love that. I've seen both those films, and they're very good movies. I met Johnny Depp when we did a charity event last year with Alice Cooper, which Alice holds every year, and Johnny's in a band with him called The Hollywood Vampires. Ha! Now we're back to vampires, anyway I got a chance to chat with him about the latest Fantastic Beasts film [Depp plays evil wizard Grindelwald]. He said he had a lot of fun making it, and we talked about cars and music and movie making; he's a very pleasant guy to talk to. We've invited her along to our gigs, but she's never taken the opportunity to come. She could wear a disguise or something and sneak in the back door! Maybe she'll read your piece and get in touch?
Blue Öyster Cult play Leeds O2 Academy on Feb 26. For more information: blueoystercult.com