Fantastic Beasts and Where to Find Them (2016) – Film Review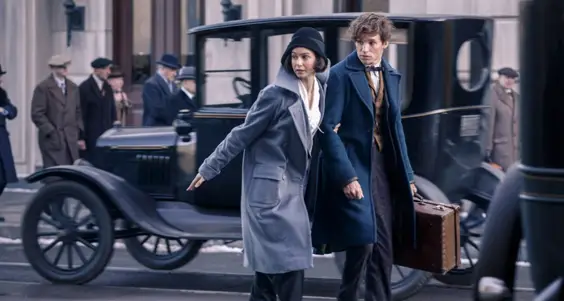 Director: David Yates
Cast: Eddie Redmayne, Katherine Waterston, Alison Sudol
Certificate: 12A
by Anel Blazevic
JK Rowling's presence as screenwriter ensures Fantastic Beasts and Where to Find Them attention – and some of the wizardry on show does look eerily familiar – but there's no mega-successful book franchise to trade-off here. The film is first, last and everything – with, apparently, another five (!) to follow.
Newt Scamander (Eddie Redmayne) is the new wizard hero. He's more eccentric, more handsome and, let's be honest, more compelling all-round than little Harry Potter. Indeed, children are conscpicuous by their absence – this wizard world is clearly an adult's world.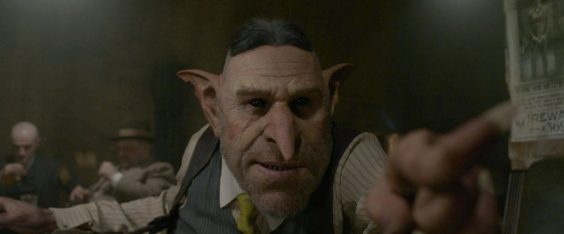 Johnny Depp gets limited screen time as Gellert Grindelwald (Rowling even outdoing Dickens on the daft but memorable names front). He's the evil master wizard taking the Voldemort role, although he prefers to let Percival Graves (Colin Farrell) do most of his dirty work for him.
The Potter books just about redefined the phrase 'page turners' – so does Fantastic Beasts make for irresistible viewing? Not entirely. Although the set-up is good and the film has a great pace. It's extra careful not to get too bogged-down in early back story – the layers slowly revealing themselves as the film progresses. That's not to say you don't need to pay attention to follow the unfolding plot lines.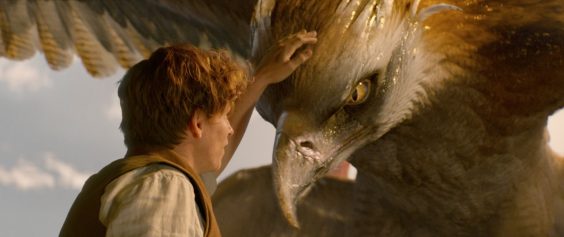 It's just that Redmayne's character lacks a little in motivation, other than he really loves animals and wants to protect them. You don't really feel invested in him. Where's the burning fire of hate/fear/revenge that so spurred on Harry Potter?
Visuals excel, natch, but it's a long time since special effects alone made a movie. We really do expect this luxuriance now.
This may prove to be an excellent taster to a much-loved franchise – or a lukewarm opener to a great movie folly. We've got a decade of sequels to come where we can decide.
7/10