A Walk Round Ogden Water, Calderdale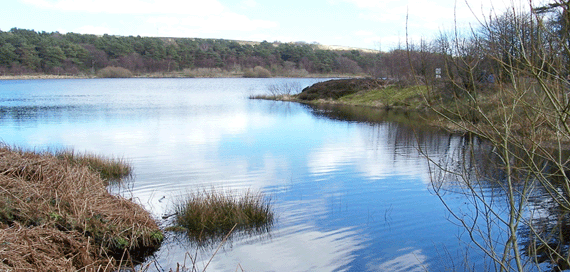 Ogden Water Country Park & Nature Reserve
by Matt Callard
A few footsteps into Calderdale and right on the brink of Brontë country, Ogden Water can entertain either a flat, family walk around a beautifully presented reservoir or, for those searching more wuthering heights, a serene gateway to the toils and spoils of the South Pennines uplands.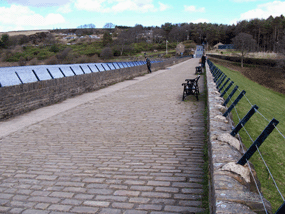 Designated a Local Nature Reserve since 2003, the vast 34 acre reservoir is enclosed by attractive woodland, with those wild and windy peat moors waiting beyond.
Let's get the clunky stuff out of the way first: access and parking can be problematic. At weekends, the small entrance road off the A629 strains to cope with the traffic. 4X4s run the risk of bottlenecking and any vehicle needs to wend its way extra-carefully here. Plus, there's a rocky outcrop doubling as a three-tiered multi-storey car park with insufficient room for in-and-out traffic. So prepare for a bit of hanging around, some reversing and lots of purple-faced motorists. For a place rightly proud of attracting more than 250,000 visitors annually, it's a little inappropriate. But let me emphasise, these are weekend and Bank Holiday problems only.
"Multitude of wildfowl"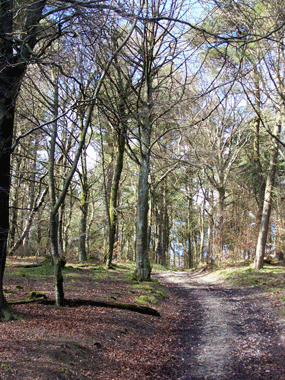 Once the parking is negotiated, this otherwise tranquil outpost can facilitate just about any of our walking wishes. The reservoir circuit will take a family about 45 minutes to complete. It is pleasingly dotted with picnic areas, bird feeding stations and toilets. Plus, the route is entirely wheelchair accessible.
Start by crossing the elegant reservoir bridge with its pretty iron benches. Remember to pay a visit to the visitor centre before you go. This is a calming stroll, particularly suited to stimulating the children, with lovely animal wood carvings and bird boxes peppering the route (who knows, you might want to stir their imagination further by mentioning The Story of the Giant's Tooth or The Ogden Dribbling Well to them beforehand – see Ogden's website for further info).
You may notice too the innovative use of felled Christmas trees lining the bank-side, no doubt hosting a multitude of wildfowl and water-life as they turn an elegant umber. Herons, grebes, gulls, swans and an array of ducks dot the expanse of water. Indeed, the peat moors that surround the reservoir form part of a Special Protection Area that is of international importance for breeding birds, so twitchers take note. In the summer, Ogden is a birdwatcher's paradise with kingfishers, reed buntings and great-crested grebes all active. And remember to keep an eye out too for the elusive garden warbler. Plus, if you're lucky, you might just spot some of the rarer species that pay the area a visit, including waxwings, whooper swans and crossbills.
"Picnic-perfect"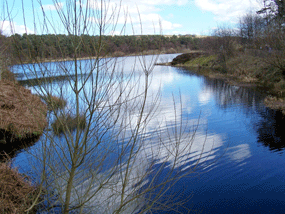 For those after a bit of up-hilling there are well defined paths running through the surrounding Scots pine, larch and beech woods. You might see tree nurseries and kids' activity areas dotted about. Should you decide to take the fairly sharp slopes upwards, there are even a couple of wonderful viewpoints extending right across Calderdale and out towards the hilltop wind-farms. Of course, seasoned hikers can also use Ogden as a perfect set off-point for an exploration of Ogden Clough and the South Pennines, with their tumbling waterfalls – but that is for another time.
Following the wood path can be quite a trek, with some seriously testing climbs. Do not underestimate it just because the route is man-made. Take two-hours for the full circumvention. Keep an eye out for deer as you pass near the moor's edge. Beware heavily waterlogged patches in inclement weather.
A family-friendly and well-focused location, great all-year round, but picnic-perfect in the green summer, with sunlight dappling the water. Why not try  Ogging a bit of the scenery yourself this year.
OPENING TIMES: 8am daily. Open until 10pm June/July.
HOW TO GET THERE: Ogden Water is located 4 miles north of Halifax on the A629 Keighley Road. Leeds/Bradford visitors take the historic Thornton Road from Bradford city centre.
Ogden Lane, off Keighley Road Halifax
HX2 8YA
ogdenwater.org.uk