8 Must-Visit Attractions for Northerners Heading to London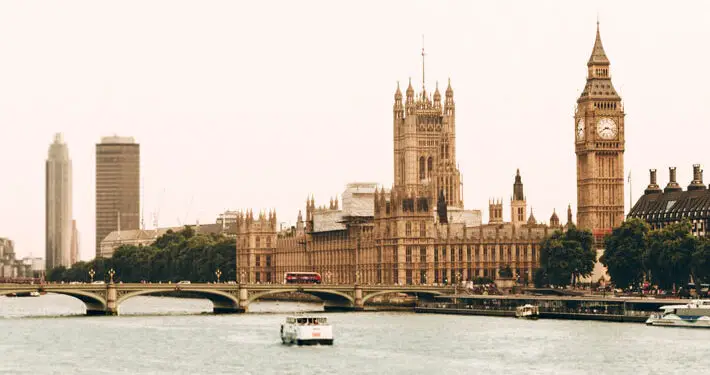 For any northerner in the UK, a visit south to the capital is not just a trip out, it's a pilgrimage – but London can be an overwhelming place, especially if you're visiting there for the first time.
With that in mind, we've put together 10 must-see attractions and things to do – including a few 'hidden gems' – that will make your visit to the capital a memorable one…
Hyde Park
Maybe the first thing a northerner will want to do in London is find some green space and centre themselves amidst the whirlwind. So head to famous Hyde Park where the 140 hectares of parkland, complete with Speaker's Corner and the beautiful Serpentine Lake and gallery, not to mention plenty of wide open green spaces.
The London Eye
Time to look around – and where better than aboard the 443 feet high London Eye on the South bank. So popular is the attraction it is now the most used paid tourist attraction in the UK. It's easy to see why when you're afforded the best view of the capital anywhere – in fact, on a clear day, you can see way beyond London's boundaries and as far as Windsor Castle, some 30-miles outside the city.
Little Venice
Time for a hidden gem? Little Venice is quite unlike anywhere else in London – in fact, at times, it's almost like you're not in London at all. This pretty outpost between Paddington and Camden hosts colourful canal boats, tearooms, quaint cafes and plenty of opportunities for a relaxing brunch.
Westminster
No visit to London is complete without a trip to the Houses of Parliament to hear the chimes of Big Ben. One of the world's iconic locations, take a walk over Westminster Bridge for a truly romantic and memorable experience. Nearby you'll get to tour the remarkable Westminster Abbey and even take a selfie outside Number 10 Downing Street.
London Nightlife
The casinos of London are renowned throughout the world for extravagance, style and excitement. Names like Mayfair, Fitzrovia and Hippodrome carry the undeniable thrill of a night out with James Bond – and this London casinos list shows more great options. You can even play online when you get back to your hotel room – and if you're with the family check out the right age for playing casino games. Whatever you do, don your tuxedo or evening dress and get in the mood.
Baker Street
You're already in a shopper's paradise in London – but where to go first? Regent Street, Carnaby Street Covent Garden and, of course, Harrods all have their shopping charms, but Baker Street also has Madame Tussaud's, Regent's Park and, of course, the famous residence of the world-renowned detective at number 221B to enjoy. So why not mix your shopping with some sightseeing?
The Vaults
Another lesser-known gem, The Vaults are a network of underground tunnels deep under Waterloo Station. This might be the quirkiest place in the city – and don't think the attraction is simply an underground maze where you might escape the hustle and bustle for a period. Actually, The Vaults is an event venue with theatre, art and secrets around every corner. A great family excursion and trip off the beaten path.
The Museum Trek
Head to Exhibition Road in South Kensington for four cultural jewels in London's armoury. Here you'll find the wonderful Natural History Museum, a veritable treasure trove of the wonders of nature that can take you half a day to explore properly. Nearby is the awe-inspiring Science Museum – an interactive journey through man's technological innovation. The Victoria and Albert Museum is the world leading museum in design and art, with specially curated collections. And last but not least, The British Museum over in Bloomsbury has an unequalled collection of historic artefacts.
Hopefully these ideas will help you on your next – or even your first – visit to the Big Smoke. Enjoy!