Best Places to Live in London
London is famous for its rich history, thriving cultural scene, and countless amenities. Fortunately, whether you're a student, a young professional, or a family looking for affordable accommodation, there are several neighbourhoods that will cater to your needs.
Seven ideal places to live in London
Barking and Dagenham
It's a borough in East London that offers a unique living experience for those seeking budget-friendly accommodation. The area also has good transportation links, such as underground stations and well-connected bus routes, that make it convenient to travel to other parts of London for work or leisure activities.
Lewisham
Lewisham benefits from its convenient location in southeast London, with excellent transport links to central London and other parts of the city.
It also offers a variety of amenities, including shopping centres like Lewisham Shopping Centre, supermarkets, local markets, and a range of restaurants, cafés and entertainment venues. These amenities cater to everyday needs and provide affordable options for shopping and dining out.
Deptford
It's a neighbourhood in southeast London with a reputation for its artistic community. Deptford has a thriving arts and cultural scene, with numerous galleries, studios and creative spaces which often host exhibitions, performances and events.
Lambeth
It's a borough in London, providing easy access to many of the city's attractions and iconic landmarks like the South bank Centre, Tate Modern and the London Eye.
Lambeth's diverse and multicultural community contributes to its vibrant and inclusive atmosphere. The region hosts various cultural events, festivals, and celebrations throughout the year, showcasing the rich diversity of its residents.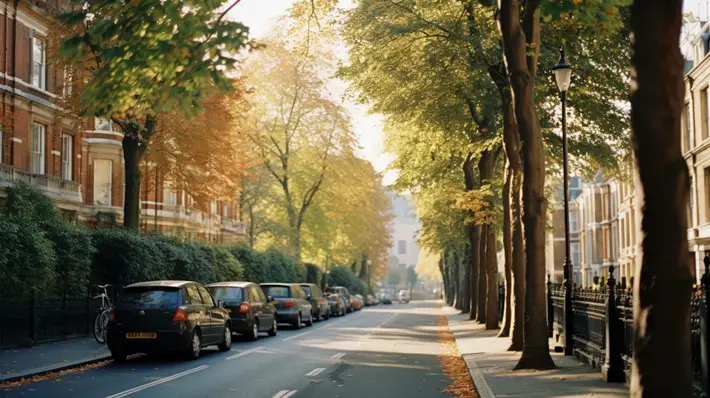 Croydon
Croydon, in south London, is one of the more affordable areas in London regarding housing. You can find more budget-friendly rental options, including flats and houses, at more affordable prices than in central or more upscale London neighbourhoods.
Despite being urban, Croydon has several green spaces and parks to relax, exercise or enjoy outdoor activities. Some notable green spaces include Lloyd Park, Wandle Park and Addington Hills.
Wembley
It's a suburban area in northwest London, home to some of the city's most iconic attractions, including Wembley Stadium, the SSE Arena and the London Designer Outlet.
Wembley has several reputable schools and educational institutions, providing options for families with children. Additionally, it is near universities and colleges in London, offering further education opportunities.
Edgware
It's a suburban area in the London borough of Barnet, northwest of London. Edgware offers a mix of residential properties, ranging from detached houses to flats, making it suitable for individuals, couples and families.
Although it's on the outskirts of London, Edgware offers relatively easy access to central areas. For instance, the underground journey to central London takes approximately 30 minutes. Bus services also connect the area to other parts of the city.
Conclusion
While the cost of living in London can be high, these seven regions provide budget-friendly accommodation facilities, where you can find cheap flats to rent in London without compromising on quality of life. These neighbourhoods often combine reasonable housing prices with convenient amenities, good transportation links and a secure environment.