Give Yourself The Gift of Experiences: 3 Activities to Try This Christmas
Christmas is all about feeling happy; it's that time of the year when you spend quality time with your family indulging in various activities.
We're talking about the spirit that lives in decorating the trees, wrapping presents and getting the necessary ingredients ready for cooking the perfect Christmas meal.
Now if you notice, we have been concentrating more on experiences such as the process of decorating rather than the decoration materials itself. Put simply, this article is all about Christmas activities – the experiences that make the celebration memorable rather than materialistic things like gifts and decorations.
We think it is essential to realise the importance of these experiences; the long-lasting impression they leave in making your loved ones' days better.
That said, rather than giving them scarves and jackets (which are no doubt a good Christmas gift), it's time to step up your game a little more and give them experiences that they'll cherish for a lifetime.
Well, here are a few ideas that can help you decide what gift of experience you want to give your family and friends.
Let's take a look!
1. Virtual Cooking or Craft Activities
If you've decided to give your loved ones the gift of experiences this Christmas, you might want to go for something that has some purpose behind it. After all, it is the thought that makes gifts more memorable, right?
That said, you can choose something that might be the perfect blend of learning and relaxation, like a chocolate making master class for a memorable gift experience. In this activity, your loved ones can learn how to temper chocolate and make other sweet treats. They'll also get to learn the history of chocolate and its wonderful process.
Similarly, you can also sign them up for craft courses depending on the passion that person has. For instance, you could go for something like quilting, knitting, sewing or embroidery; or better yet, give them a gift voucher so that they can choose whatever they want.
All you have to do is take a sneak peek into their interests and come up with unique combinations of things that might interest them. Go for a preferable combination that's not only interesting but also encourages them to finish the entire session of anything you give them.
2. Fun and Exciting Outdoor Activities
Since Christmas falls towards the end of the year, many people are often looking forward to the new year, new challenges, resolutions and new beginnings. Moreover, they have faced enough difficulties in the year that has passed and have been grateful for the good things experienced altogether.
That said, Christmas counts for the perfect opportunity to blow that steam off and reset yourself to flawlessly flow through the upcoming year!
To kickstart the new year with a bang, why not consider giving yourself or your loved ones a gift voucher that lets you choose from an array of adrenaline-filled outdoor activities?
It is the perfect way to re-energise and bond with your friends, in case you haven't had the chance to meet for a long time!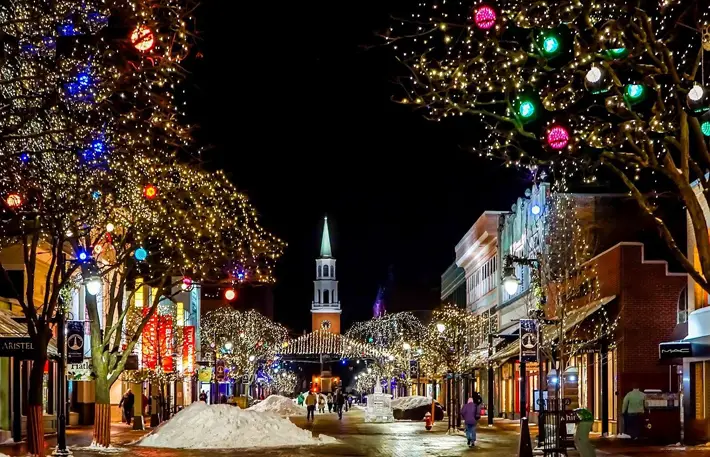 3. Simple and Adrenaline-Filled Activities
If you're someone who prefers to stay home during Christmas time, you can choose to have a planned day inside. Perhaps get a Netflix or Prime subscription and have a fun day filled with binge-watching your favourite movies and TV shows.
On the other hand, if you're a party fanatic and love to celebrate with friends, you can consider having theme parties. Here are some ideas that you can choose from –
1. Consider having a murder mystery themed party. Here you can gift your guests clues on Christmas which reveals the exact day and date to be present for a murder mystery party. They can then come prepared with their detective skills to solve the mystery.
2. If you're looking for something more intense and adrenaline filled, why not try VR escape rooms to keep everyone intrigued at all times? You could go for a private hire so that you can have the entire venue to yourself and ensure your group is having the time of their lives!
3. Since Christmas is also about adapting to new habits, you can choose to indulge in gardening sessions with your friends and for that, gift yourself a gardening tool kit.
4. Another Christmas activity idea could be to gift yourself or your loved ones art show tickets. Remember to choose the local artists' shows to support small artists and make their Christmas merrier along with yours too!
By indulging in such activities this holiday season, not only can you spend time with your family but also ensure that you're ending this year on a high!
Wrapping Up…
There are so many Christmas activity ideas that can be perfect for each unique type of personality. Depending on their likes and dislikes, you can choose to personalise these experiences for a memorable holiday!
For instance, if your family member loves to listen to music, you can choose from various song recordings or better yet, make a mixtape of all their favourite singers. Likewise, if your friend is into reading books, you can give audio recordings of their favourite author's book to bring a big smile on their face.
All in all, begin interacting sneakingly about what the person you want to surprise is currently interested in. When you get the answer, it'll come to you; the perfect experience for them this Christmas.