Seen on Mock the Week, 8 Out of 10 Cats and the BAFTA nominated People Just Do Nothing, Tiff Stevenson's new stand-up show 'Bombshell' oscillates wildly between Sylvia Plath and Beyonce, like Belva Lockwood fused with your drunken aunt.
Tiff says she's very funny and a right old smarty-pants. She also says she's very, very, very modest. Here are her Famous Last Words…
Last thing you did that made you feel good?
Yoga. That's boring isn't it ? I mean I also drank two bottles of Prosecco last night which made me feel good then, but terrible today.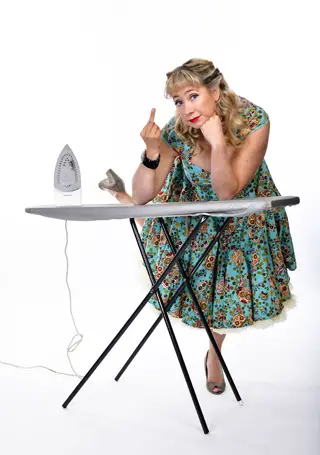 Last thing you'd want to be doing right now?
Waiting for a train in the Pennines during deep snow. I once caught the TransPennine Express in the middle of a snow storm and there was no sheltered part of the station and even when I got on the train it was ice cold. I loved the views on that train but you couldn't pay me enough to do it again during a snow storm.
"That's how performers should die"
Last night on Earth… What's your poison?
A margarita with a salt rim, or a Manhattan with three cherries in it.
Last supper… What are you ordering?
Everything bad. Who cares if you put on weight? I'd probably get oysters because I'm allergic, so can't actually keep them down, but I love them.
Last person you'd want to share a drink with?
My fiancé. He'd get to share his last drink with me. I would do a command performance of every character I've ever come up with or played. I think that's how performers should die, like the T1000 at the end of Terminator 2 where he liquid metal morphs into every form he took on. That's how actors should die but, you know, more beautiful…
Last time you shed a tear and why?
I watched a clip on Facebook of a couple who rescued injured cats and actually nearly lost my mind. When the boyfriend first met his partner he hated cats now they have 25 cats. There is a journey. It's basically a seven minute EPIC.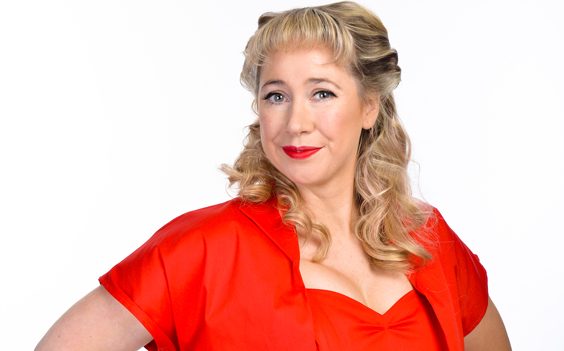 "I like my men like I like my tea"
Last refuge… where would you go?
Ohhh I'd hope for a beautiful view, so maybe to the Griffith Park Observatory. It's a beautiful part of Los Angeles and everyone needs a high vantage point when the end of the world comes. Also, whilst the nuclear fall out happens, I could be inside looking at the planetarium stars.
Last the course… tips on loot, love & life?
Love like everyone is watching. Also, I like my men like I like my tea, loose and from Yorkshire.
Last but one… random question: Tell us about something that interests you that nobody else knows about. Like Gaelic football… or porcelain.
Porcelain with pictures of Gaelic football? I'm a bit of a twitcher. I like bird watching.
Your Famous Last Words?
Please come to my tour show.