Moominvalley For The Curious Explorer and Love From The Moomins by Tove Jansson – Review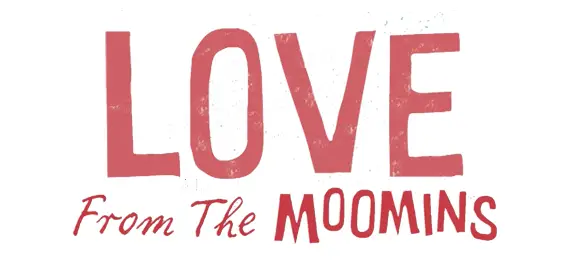 By Victoria Holdsworth
'It's the most wonderful valley in the world' – Moomintroll
Opening out into a stand up, double sided map, it beautifully illustrates facts about the Moomin's homestead. The book contains all you could wish to know about the beloved characters from the original Moomin stories and the world in which they live. You can explore the wonderful scenery, from the towering Moominhouse, through the forest, over the bridge and down to the sea.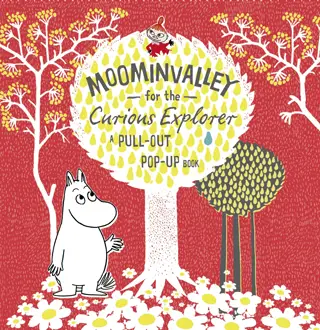 Then, if you turn the book over you can meet the many extraordinary inhabitants of Moominvalley and say hello to Moomintroll, Snorkmaiden and Little My!
"Perfect"
This lovely little book is a perfect gift for Moomin fans young and old – and the superb artwork makes it even more special.
In Love From the Moomins you can join the Moomins for a celebration of love! This is the perfect, tiny guide, to one of the biggest human emotions. It is such an adorable little book, not dissimilar to the little Pooh books, for wisdom and love. It features every Moomins character, accompanied with some delightful illustrations by Tove Jansson.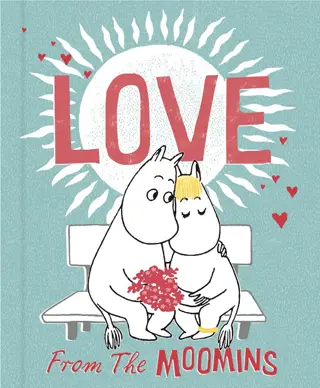 What better way to show someone you love them by offering them this book? Moomin love is all year round, not just for Valentine's day.
"Endearing"
Although not a story book, and with only a few words, it is really all about the artwork within. The endearing images are all frame-worthy, and the contrast of colours adds to the whole feel of what is trying to be achieved by the publication.
Since their appearance in 1945, Jansson's trolls are so cheery and loving that they make light out of any dark event.
They say that sometimes the poetry of certain things can often get lost in translation. However, with this mainly being pictures, it captures everything it needs to say without uttering a single word.
'Moominvalley For The Curious Explorer' (£5.99) and 'Love From The Moomins' (£6.99) by Tove Jansson are both published by Puffin