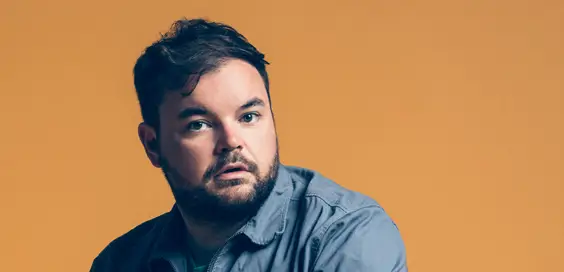 Lloyd Griffith
Q&A
Expect jokes, dubious impressions, jokes, a bit of choral singing, jokes, maybe a fact about a Cathedral, jokes and probably the story about that time he had a toilet incident on the A46. All Rounder promises to be a rip-roaring, hilarious show from Lloyd Griffith ,one of the UK's fastest rising stand-up talents, as at ease discussing the trials and tribulations of his chequered love life as he is at listing his favourite English Cathedrals.
Here are his 'Famous Last Words'…
Last thing you did that made you feel good?
Someone got on the wrong train the other day. He was a tourist and I spent about 10 minutes trying to explain where he should go and when the return train would be. Anyway, I missed my stop, so I was actually fuming with him in the end.
Last thing you'd want to be doing right now? (Please don't say this questionnaire)
…erm.
Last night on Earth… What's your poison?
As in alcoholic drink? I'd probably say a gluten free lager. Hear me out. I never drink that normally, however when you drink lager you get quite gassy, where gluten free beer is not as gassy. If it was my last night on earth and I died the next day I would essentially be a gassy bomb, so if anything I'm being quite thoughtful to the undertakers who are looking after me. Unless it's the end of the Earth for everyone, then I'd probably say a Blue WKD.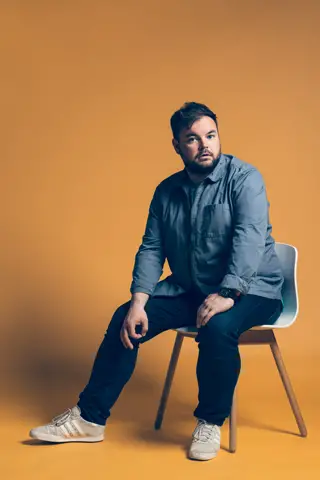 Last supper… What are you ordering?
Pizza Hut all you can eat buffet – think about it – it never ends as I'll just keep going for years and years and years. I've thought about this before lads.
"Honestly, it's weird"
Last person you'd want to share a drink with?
A Lincoln City fan after a Grimsby v Lincoln game and it doesn't go our way.
Last time you shed a tear and why?
Last week. Hayfever.
Last refuge… where would you go?
Exeter Cathedral. I'm obsessed with Cathedrals and Exeter is my favourite, so I'd probably just knock about in there.
Last the course… tips on loot, love & life?
I have literally no idea what you mean by loot. Love – I'd say don't ever try and force love on anyone or be forced it on you, it should always be organic. If it ain't working, move on. Life – 'always be happy'. Whatever you're doing always make sure that you're happy doing it. If you're not, why are you doing it?
Last but one… random question: Tell us about something that interests you that nobody else knows about. Like Gaelic football… or porcelain.
I love Fire Engines so much and as a result I have collected loads of fire engine memorabilia over the years. I have numerous helmets, wallets and bags made out of recycled fire hose, candle stick holders made out of fire hydrants, a few jackets…. honestly, it's weird.
Your Famous Last Words?
Watch me light this fart.
Lloyd Griffith is bringing his brand new show 'All Rounder' to The Wardrobe, Leeds on 21st March 2019 and The Basement, York on 25th April 2019. Tickets available here lloydgriffith.com