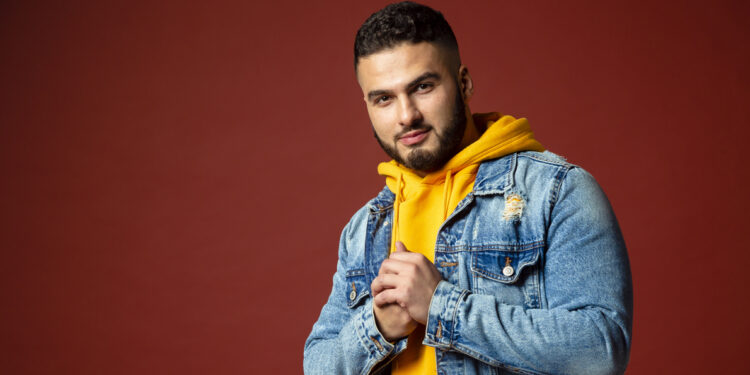 A child refugee from Iraqi Kurdistan who fled with his parents – both members of the resistance against Saddam Hussein – to seek asylum in Britain. However, relocating in Brixton in-between the 1985 and the 1995 riots, and growing up amidst a climate of escalating Islamophobia, the UK hasn't always been the tranquil environment Kae Kurd's family had hoped for.
Leaning on these experiences, Kae's stand-up connects with diverse audiences through a lightness of touch and sardonic brilliance. We asked for his Famous Last Words before the new tour gets underway.
Last thing you did that made you feel good?
I had a beef ragù mac and cheese. I didn't know it was possible to improve either thing, but they found a way. They merged the two seemingly perfect things and turned it into something more amazing.
Last thing you'd want to be doing right now?
Cleaning, it's always such a chore, it needs to be done and it's never ending. There are people that enjoy doing it? Why? What's the beauty in it? The only thing I want in life is a cleaner.
Last night on Earth… What's your poison?
I'm lactose intolerant so I'd go for like the most calorific milkshake possible, hit me, let's go for it. Chocolate, Vanilla, whatever, put some whipped cream on it too. Let's go crazy, not like I'll be feeling the after effects the next morning and also who cares if it makes me fat and it's bad for my heart. We'll be dead the next day, at least I'll be going happy.
Last supper… What are you ordering?
Burger
Chips
Steak
Mushroom Truffle Pizza
Mac and Cheese.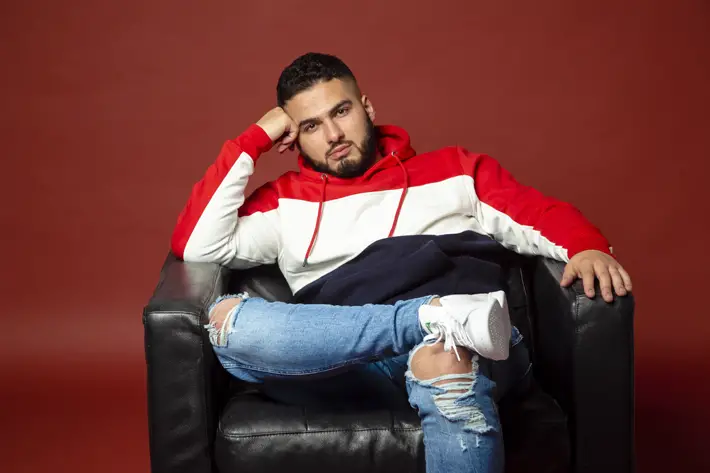 Last person you'd want to share a drink with?
If this means the person I hate most, I'd go for that dude on Oxford Street with the megaphone.
Last time you shed a tear and why?
Probably some dog video on Instagram where the dog had passed away. I love dogs, I've got a Rotty and I'd be lost without her.
Last refuge… where would you go?
Probably the Apple Store. They've got great Wi-Fi and you'd be able to make a film with all the equipment in there, or ask for one of the many devices.
Last the course… tips on loot, love & life?
Don't spend money you haven't got.
Don't get with anyone that doesn't make you laugh.
Don't spend life comparing your life to others, run your own race.
Last but one… random question: Tell us about something that interests you that nobody else knows about. Like Gaelic football… or porcelain.
During Lockdown I learnt how to cut my own hair and give myself a fade. Now when I look at anyone's hair I look at the quality of the fade and see where it's gone well and where it's gone pear-shaped. I can sort of workout when the barber has been rushing or not.
Your Famous Last Words?
You don't scare me.
Kae Kurd visits Leeds Wardrobe on 25th November
For full tour details visit kaekurd.com