5 Doable DIY Jobs for 2021
With travel plans still looking a little uncertain for 2021, you might be pausing next year's annual holiday for the first half of the year at least.
But if you've got a bit of budget (and time) perhaps you can keep yourself motivated by focusing on some realistic home improvement projects instead?
If you're working from home for the foreseeable future, sprucing up your interior, exterior and garden will make your environment more pleasant – and by the time summer rolls around you might even be able to invite friends and family around to socialise freely again.
Sounds cool? Take a look at these five doable DIY jobs for 2021.
1. Fitting Velux blinds
Got trendy Velux windows but you're tired of the room feeling like a greenhouse in summer and a freezer in winter because you've never fitted blinds?
You can actually order many colours of blinds from Velux directly and they're a lot easier to fit than you might imagine – this is one DIY job that almost anyone can feel confident tackling!
2. Sealing your shower/bath
With wear and tear, bath tray and tub seals can easily become detached from the wall and if they're not affixed quickly, water leaks cause damp and untold other problems.
However, with a flexible silicone sealant (applied with a gun) and some masking tape, this is a reasonably easy job and there are lots of good instructional videos online.
3. Rendering your exterior
The four seasons in one day weather that's typical in Britain means that over time, our once pristine home exteriors soon start to look a little worse for wear, suffering hairline cracks and various other unsightly blemishes.
Applying render products is a cost-effective and reasonably simple way to deal with this and it can totally transform your façade – K Rend supplies from Direct Building Products are a good place to start.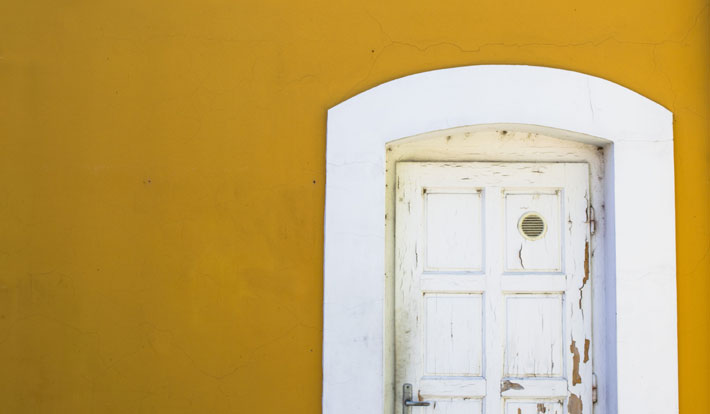 4. Paint your front door
Tired of pulling up to your front door and it looking like a dilapidated gateway to hell rather than a portal to paradise?
Painting your door to boost its kerb appeal can dramatically improve the overall aesthetics of your home and a new colour can switch up the energy – yellows and greys are the signature shades this year, but a red or black front door looks rather chic too!
5. Install artificial grass
A manicured lawn looks and feels wonderful, but when you're super-busy it can be a pain in the posterior to maintain, so why not opt for realistic artificial grass instead?
Fake grass from West Yorkshire Artificial Lawns looks as good as the real thing and it's a lot less hassle. Plus, guests won't get their feet dirty at your barbecues, no matter the weather.
Complete one of these manageable DIY jobs a month next year and by the time the sunshine arrives, your home will be a real haven!
What DIY projects have you planned for 2021? Let us know in the comments section!