Leopard is a Neutral by Erica Davies – Review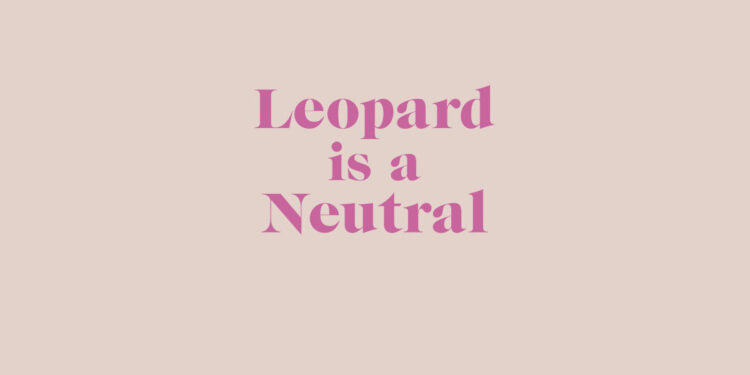 By Charlotte Oliver
Erica Davies spent 20 years working as a fashion editor for some of the UK's most popular magazines and newspapers. This was during the time that the fashion industry reduced women to shapes, numbers and even pieces of fruit (remember the infamous 'apple' shape?), telling us that we could only be wrapped up in specific ways so as not to offend polite society.
For many women, these rules have echoed around our heads ever since and kept us confined to clothing that we felt we should be wearing rather than what we actually want to wear. The good news is that the rules have now changed. In fact, according to Davies, the rules are no more. But where does this leave the 52% who are accustomed to living by these rules? And how do we not end up developing some sort of stylish Stockholm Syndrome for a regime that may have been cruel but at least didn't let anyone leave the house in something that made their [whispers in horror] bum look big?
We read Leopard is a Neutral, that's how!
The book is billed as 'a practical toolkit to curate a wardrobe of happiness, guided by Erica's infectious, uplifting approach' and, well, I couldn't have put it better myself. Throughout, Davies holds the reader's hand and leads them gently out of the dark days of fashion dos-and-don'ts towards a bright new dawn in which you can wear whatever you like as long as it makes you feel fantastic.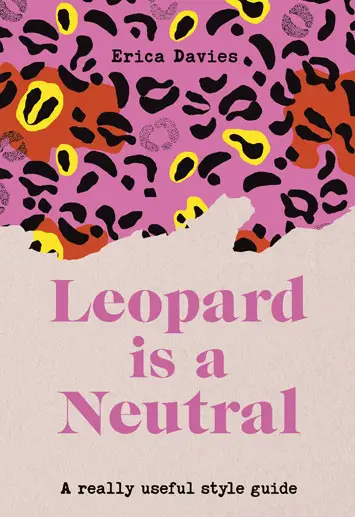 Each chapter is short and focuses on a different aspect of dressing for joy, from re-discovering gems you've already got, to how to scan shops in seconds for exactly what you want. She explores numerous ideas and shares endless tips, such as dressing in proportion, choosing colours and styles, and the way in which a different thickness of belt can alter how long your legs look.
"Friendly and upbeat"
The emphasis is always on how you should wear what you feel great in. Davies deals with the effect that changes to body shape (through age, after having children etc.) can have on a person's confidence in how they dress, and she talks openly about issues she's had with her own body, sharing the wonderful moment when she found the confidence to wear a bikini again.
The tone is unerringly friendly and upbeat, perfect for encouraging women to feel as though they really can step out of their comfort zone. And if the emphasis on dressing to make yourself feel amazing becomes slightly repetitive, I think it is justified, as it attempts to undo all the years of being told to the contrary.
As somebody who has long lived by the motto in the book's title, I was not expecting to finish the book with too many new ideas. I was wrong. At 45 years old, I can see that I was almost subconsciously starting to adjust my dress length and attempt to tone my clothes down. But no more! As Davies says, 'It's all rubbish. Why should we have to start showing restraint?' For this alone, I will be forever in her debt. And her chapter on not saving clothes for special occasions has already altered my approach to choosing what to wear, which is why I am currently typing at my desk in a lovely gold sequinned dress that I usually save for parties. And yes, I do feel fantastic!
Whether you just fancy dipping in and out to pick up a few tips or are in need of a serious style confidence-boost, I very much recommend this positive, warm read and the inevitable joyful effect that it will have on both you and your clothing choices.
'Leopard is a Neutral' by Erica Davies is published by Yellow Kite, £16.99 hardback