Best KIA Models to Lease in 2023
2023 has been an exciting year for the automotive industry, with manufacturers pushing the boundaries of innovation, design, and technology. Among the frontrunners in this race is KIA Motors, a South Korean carmaker that consistently offers some of the most sought-after vehicles in the UK market. In this blog post, we will be exploring the best KIA models to lease in 2023, highlighting their top features and discussing what makes them such great choices for your next car.
Why KIA is a Great Choice for Leasing
KIA has an excellent reputation for reliability, style, and value for money, making it a popular brand among UK drivers. With a leasing arrangement, you'll benefit from lower monthly payments compared to purchasing a new vehicle, and at the end of the lease, you can simply return the car and select a new one. This flexibility allows you to stay up-to-date with the latest KIA models without the burden of long-term ownership. Choosing to lease a KIA could be one of the best decisions you'll make in 2023.
KIA EV6: The Future of Electric Mobility
As more drivers opt for eco-friendly options, the KIA EV6 has quickly gained attention as one of the best electric vehicles on the market. With a striking design, impressive performance, and a range of up to 316 miles on a single charge, the EV6 is an excellent choice for those seeking an environmentally friendly option that doesn't compromise on style or performance. Its cutting-edge technology, such as the Vehicle-to-Load (V2L) system that allows the EV6 to supply power to external devices, sets it apart from competitors. Leasing the KIA EV6 offers the chance to experience the future of electric mobility without the hefty price tag associated with purchasing outright.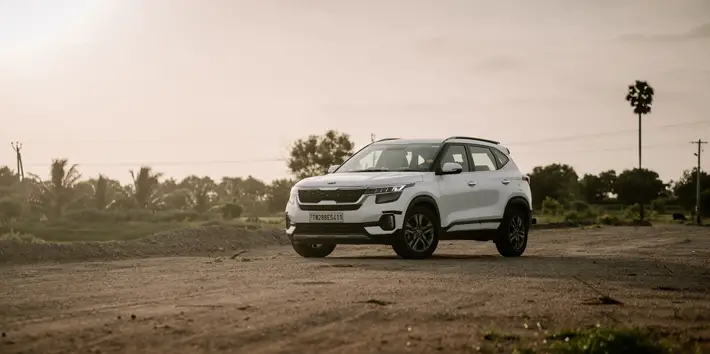 KIA Sportage: A Versatile Family SUV
The KIA Sportage has been a firm favourite among families, thanks to its spacious interior, practicality, and attractive design. The 2023 model builds on the success of its predecessors, boasting a bolder look, enhanced safety features, and upgraded technology. Its roomy interior can comfortably accommodate five passengers, while the large boot provides ample space for luggage, shopping, or a family dog. The Sportage comes with various engine options, including a mild-hybrid, allowing you to choose the perfect balance between performance and efficiency. Leasing a KIA Sportage provides a smart and stylish choice for families who need a versatile SUV without breaking the bank.
KIA Ceed: A Practical Hatchback for Everyday Driving
The KIA Ceed is a popular choice among those looking for a reliable and stylish hatchback. It combines practicality with a sleek design that is sure to turn heads. The Ceed's interior is roomy and comfortable, making it a great choice for both city driving and long journeys. The 2023 model comes with a range of advanced safety features, such as Lane Keeping Assist and Forward Collision-Avoidance Assist, ensuring you and your passengers are well protected on the road. With a variety of engine options available, the KIA Ceed caters to different driving preferences and budgets. Opting to lease a KIA Ceed allows you to enjoy this practical hatchback without the long-term commitment of purchasing.